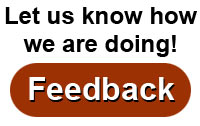 Canoecopia is presented by
Rutabaga Paddlesports
Location
Alliant Energy Center
1919 Alliant Energy Way
Madison, Wisconsin
Show Hours
Friday: 4 PM to 9 PM
Saturday: 9 AM to 6 PM
Sunday: 10 AM to 5 PM
Advance Tickets
1-Day: $13.00
3-Day: $26.00
Ages 17 and under are FREE
Day of Event Tickets
1-Day: $15.00
3-Day: $30.00
Ages 17 and under are FREE
Cash or check only
Parking Fees
1-Day: $7.00
3-Day: $19.50
Cash only, fees collected by Alliant Energy Center

Request a Show Guide
| | | |
| --- | --- | --- |
| www.nrs.com | | In his own words, "Since my initial introduction to paddling in 1988, it has remained a favorite past time. Rafting is awesome, especially for multi-day trips and time with family and friends. I race, surf, tour and run whitewater on my stand up paddleboard (SUP.) I fish from a kayak, run rapids and love to play in the ocean. I even race canoes some! Best of all I get to enjoy paddling with my best friend, my wife Celeste, and our awesome dog Teddy." Danny Mongno comes to us from our friends at NRS and is celebrating his 17th Canoecopia in 2020. When not on the water, find Danny out for a run or bike ride, strapped into a snowboard, at the Nordic center, or at a favorite hangout of paddlers... the local bar stool. |

To truly enjoy the sport of kayak fishing, the angler must embrace the paddling side of it. With proper skills, we can spend more time out on the water by using significantly less energy. You can also move more effectively and quietly, positioning your boat for the perfect cast, to unsuspecting fish. Lastly, there is the safety element, how do you avoid a flip and what to do when one occurs. Join paddlesport instructor, Danny Mongno, as he demonstrates how to perform at your best when fishing from your kayak.

We all share common goals when kayaking: to use less energy, be more comfortable, and have more fun. The less energy we use, the longer we can stay out, the more fun we will have. A key element of efficiency in your paddling is making sure you have the proper design and fitted paddle. Join Danny as he explains all the aspects of selecting the perfect kayak paddle. Once everyone has their perfect paddle fit dialed in, he will spend the remainder of the class working on some exercises for you to take home and get you ready for the paddling season.

The forward stroke is at the heart of all paddling. So it makes sense that it gets so much attention from students and coaches alike. Join Danny as he breaks things down in a very easy-to-follow, step-by-step process. This is an interactive class, so be ready to participate and have fun. This presentation will address skills for kayakers, stand-up paddlers, and canoeists.

Cold feet... cold hands... just plain cold. Sweaty...sun burnt? Neoprene vs. dry suit? Is it really a ladies' fit, or is it just purple? This splash jacket looks a lot like my rain jacket? Nowhere in the world (seriously) will you see the variety of paddling clothing that you will at Canoecopia. But wow... it's a lot to digest. Take some time to relax, bring a snack or a beverage, and join Danny in this open discussion where he will address everything above and then some, and answer all your questions, even the weird ones. In the end you'll walk away with a better understanding of what to wear paddling for any season.