Canoecopia is presented by

Presenting Sponsor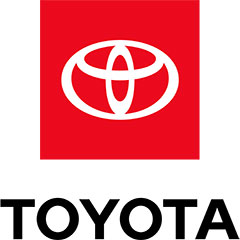 ---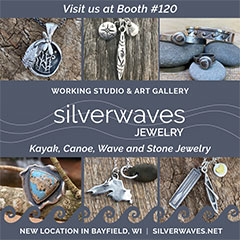 Location
Alliant Energy Center
1919 Alliant Energy Way
Madison, Wisconsin
Show Hours
Friday: 3 PM to 8 PM
Saturday: 9 AM to 6 PM
Sunday: 10 AM to 4 PM
Tickets
1-Day: $15.00
3-Day: $30.00
Ages 17 and under are FREE
Cash or check only for tickets purchased at the event
Virtual Tickets
Virtual: $15.00
Access for 90 days
Parking Fees
1-Day: $8.00
Cash or credit, fees collected by Alliant Energy Center
Feedback


www.BoardSafeDocks.com


Scott Tihanksy's technical training began at Lincoln Technical Institute in Allentown, PA where he graduated with an Associates Degree in Mechanical Drafting. He worked for two engineering firms and quickly learned that sitting in a cubicle wasn't his desire. This learning opportunity allowed him to transfer and expand his design and building skills into the custom homes market.

His love of the outdoors and boating led him to design waterfront dock projects. He quickly realized there was a need for systems that provide access to the water for everyone...BoardSafe Docks (www.boardsafedocks.com) was born.

Scott's ability to customize, problem solve and identify waterfront solutions makes him a leader in his industry. No two waterfront sites or needs are ever alike! The focus of BoardSafe Docks primarily falls within three main product categories:
-Adaptive Kayak Launches and Fishing Piers for disabled individuals
-Rowing Centers
-Aluminum Gangways and Pedestrian Bridges
The pandemic has increased everyone's desire to be outdoors. Scott's passion is to help his clients properly evaluate the needs of their waterfront, identify the end goal of their project, educate his customers, and design and manufacture a lasting product. BoardSafe Docks unique adaptive features allows for everyone; the able, the aging, and the disabled to enjoy the experiences of paddling and rowing on the water.


bookmark
This presentation will offer attendees guidance on making their waterfront accessible for people of all abilities. The information shared will identify specific adaptive features necessary for paddlers in wheelchairs. It is structured to educate paddling groups, kayaking communities, park systems and governmental bodies about the differences and misconceptions that exist between an "accessible" and "adaptive" kayak launch system. Accessible launches and adaptive launches are not synonymous.

Attendees will learn about specific adaptive features that make an "accessible" kayak launch an "adaptive" kayak launch, allowing for paddlers with the greatest challenges and physical limitations the ability to get in and out of their vessel safely. Adaptive features that are typically overlooked will be identified.

By attending this presentation, attendees will be able to identify specific adaptive features necessary to guide their planning of an adaptive dock system and ensure their investment on the waterfront will provide accessibility to paddlers of ALL abilities.
bookmark