Canoecopia is presented by

Presenting Sponsor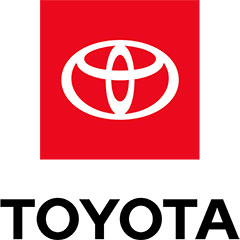 ---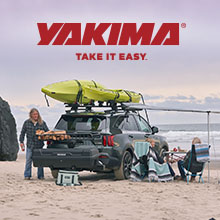 Location
Alliant Energy Center
1919 Alliant Energy Way
Madison, Wisconsin
Show Hours
Friday: 3 PM to 8 PM
Saturday: 9 AM to 6 PM
Sunday: 10 AM to 4 PM
Tickets
1-Day: $15.00
3-Day: $30.00
Ages 17 and under are FREE
Cash or check only for tickets purchased at the event
Virtual Tickets
Virtual: $15.00
Access for 90 days
Parking Fees
1-Day: $8.00
Cash or credit, fees collected by Alliant Energy Center
Feedback







Emilie fell in love with the outdoors the first time she went to Canada at three years old. Emilie and her dad go on an annual canoe trip to Quetico Provincial Park, and most recently, she hiked the Pacific Northwest Trail. She loves any outdoor adventure and is always advocating for a cleaner, greener planet. If Emilie's not adventuring in the outdoors, you can find her exploring a museum, drinking a warm cup of tea, or hanging out with a toad.

Will grew up in northern Wisconsin and spends most of his time daydreaming about trips into the mountains. He grew up boating Lake Superior and canoeing the BWCAW, and he has begun climbing and backpacking in recent years. Will hiked the PNT with Emilie in summer of 2021.


bookmark
After almost a decade of annual canoe trips in Quetico Provincial Park, three winter camping adventures in the Boundary Waters, and some weekend climbing and backpacking trips out West, Emilie Burditt was confident she could walk on a trail for two months.

In the summer of 2021, Burditt and her partner, Will Dougherty, set out on the Pacific Northwest Trail (PNT), a 1,200-mile journey rated the "Black Diamond" of national scenic trails. After years of anticipation, the two left the comfort of Wisconsin for what they expected to be a long walk in the woods. They could not have been more wrong.

In this presentation, Burditt and Dougherty share stories and wisdom from their hike and explain why everybody should attempt a long-distance trip, whether it's hiking, canoeing, or any other outdoor sport. They will talk about the effects of climate change, how 60 days in a variety of weather and terrain was an experience that humbled them, not toughened them, and how there's really no wrong way to hike.

There will be handouts to take home about the couple's tried and true packing list, in addition to a list of resources for those wanting to attempt their own PNT adventure.
bookmark