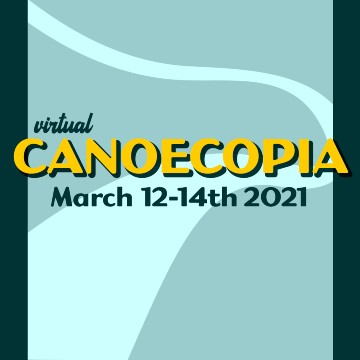 We are working on getting tickets back online for sale! Post-event tickets will include access to all the presentations and community boards. Presentations will be available for viewing through May 16th. Exhibitor booths will be available for viewing, however note that most booth staff are no longer actively working the booth past the original event weekend.
Plus, you have the option to receive a free one-year digital subscription to Paddling Magazine and/or Kayak Angler, each valued at $12.95, free with your ticket purchase. If purchasing multiple tickets, note that the subscription sign up is only applied to the person purchasing the tickets.
Note:
If you purchased a ticket for Canoecopia 2020, your ticket will be honored at the next in-person Canoecopia. If you would prefer a refund, please return your tickets by mail or in-person to Rutabaga - 220 W Broadway, Monona, WI 53716 - and we can refund you no problem. You will need to purchase a ticket for the virtual event separately.