Canoecopia is presented by

Presenting Sponsor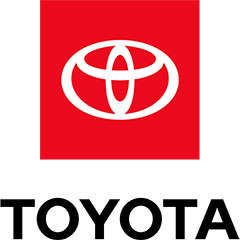 ---
Location
Alliant Energy Center
1919 Alliant Energy Way
Madison, Wisconsin
Show Hours
Friday: 3 PM to 8 PM
Saturday: 9 AM to 6 PM
Sunday: 10 AM to 4 PM
Tickets
1-Day: $15.00
3-Day: $30.00
Ages 17 and under are FREE
Cash or check only for tickets purchased at the event
Parking Fees
1-Day: $8.00
Cash or credit, fees collected by Alliant Energy Center
Feedback

Trying to recreate the in-person experience would be silly. So why not make it, in some ways, better? Virtual Canoecopia won't replace the laughs, hugs, and energy that comes from person-to-person interactions, but we want it to be the next best thing.
So here's how to get the most out of this entirely new experience!
Enjoy over 80 presentations on topics that include paddling destinations, outdoor skills, history, conservation efforts, fishing tips, fitness, and more.
During the weekend most presentations will be shown pre-recorded, some will be done live. Live presentations will be noted on the website and the virtual platform. You'll be able to live text chat, direct message, and in some cases partake in live Q&As with speakers after their presentation. All presentations will include the ability to ask questions in the text chat, though not all presenters will be available to answer those questions live due to schedule conflicts. In these rare cases, it will be noted in the presentation description.
Since room sizes are unlimited and ALL presentations will be available for viewing up to 60 days after the event, you won't miss a thing! Some speakers have requested their content be removed after a shorter period of time, so for those few, that will be indicated in their presentation description. Live presentations and live Q&A's will be recorded and uploaded after the weekend.
With over 70 exhibitor booths to explore, you can check out gear, find a new spot to visit, or see what various outdoor organizations are up to. You'll have the opportunity to text chat with booth staff, see product demos and watch video clips from various shops, galleries, and factories. Download informational documents from exhibitor booths and partake in scheduled virtual Q&A sessions where you can talk with a representative "face to face".
Some exhibitors will be offering free giveaways during the weekend so be sure to check out all the booths!
Take advantage of the best gear selection and availability of the year! Due to continuing supply issues and increased demand, some items may be in limited supply this year, so don't delay on getting the gear you want for summer. There will be special deals & incentives on gear for Canoecopia attendees. Read more about how to
Shop the Show
.
-Parking fees? What parking fees?
-Dress code is COVID-casual. That is, browse in your pajamas!
-And for you shy folks, you don't have to push through any crowds!
We hope to "see" you there!
Thanks, Amelia, Kate, and the rest of the team.