Most of our manufacturers were working 25 hours a day in 2020 just to keep up with demand for their boats and other gear. Some of them managed to keep the R&D shop open and made some new boats and/or improved the ones they already have. So in no particular order...
Hurricane
Prima 125 Sport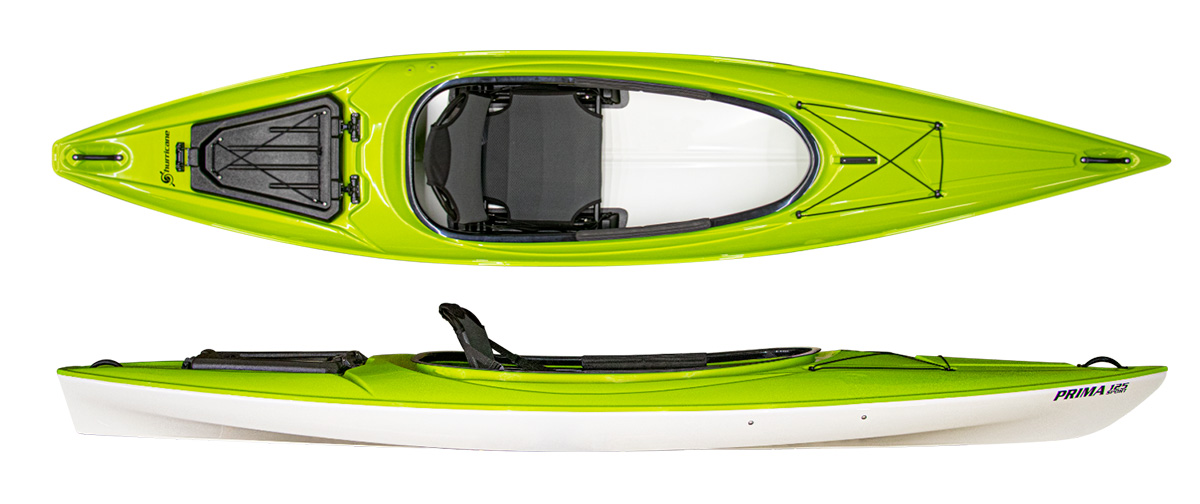 The Prima 125 Sport is the new head of the 12-foot recreational class. It features a multi-chined hull, roomy Sport cockpit, fore and aft ABS bulkheads, removable frame seat, and large versatile stern hatch. Best of all, at only 45 lbs (40 with the seat removed), the Prima 125 Sport is easy to carry and easy to load.
The Prima's sleek hull design is complemented by sexy deck lines, smooth comfort-grip handles, front deck bungee, and a front gear track. Add the Sport Console and you've got even more fun options.
The removable frame seat is a super-comfy beach chair outside the kayak. Inside the Prima, the seat drops into a specialized interface that allows you to adjust the seat forward and aft. So no matter how much gear you tote, or what size paddler you are, you can trim the Prima 125 Sport to paddling perfection.
NRS
Star Paragon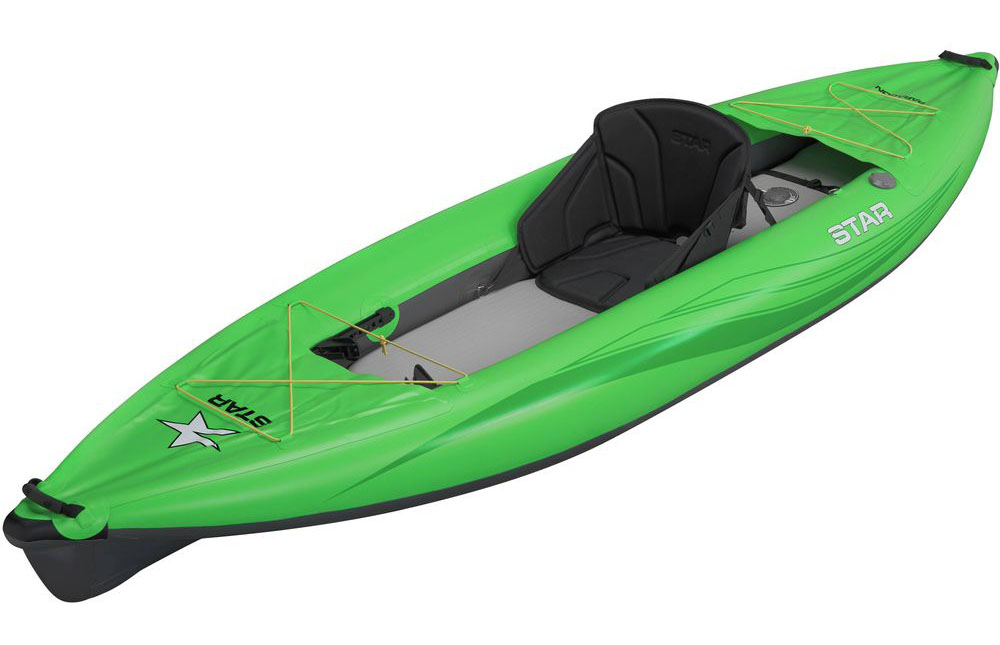 Inflatable kayaks give their owners a level of independence like no other craft can. It's lightweight and can be stored in an easy-to-carry backpack. No need for lifting the boat onto the roof of the vehicle. (Cost savings on no need for roof racks as well.) The STAR Paragon checks those boxes and once on the water, the fun really begins.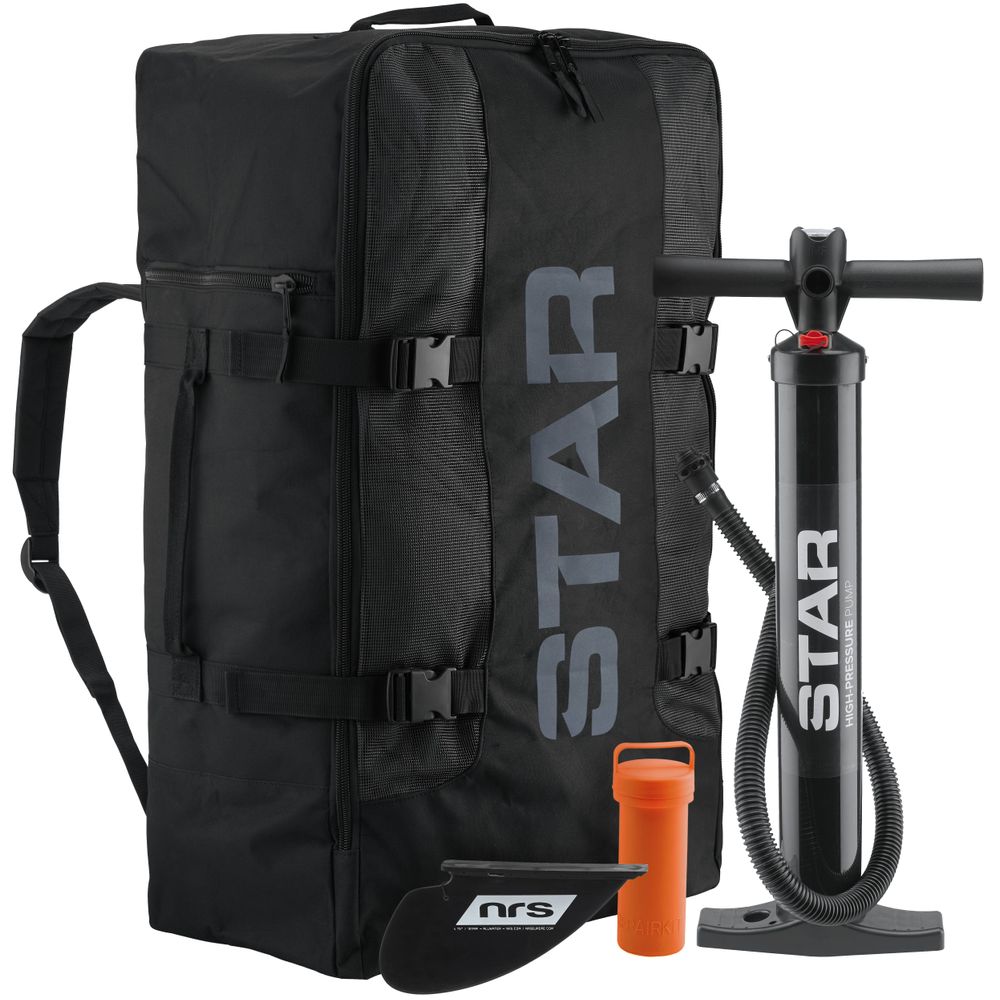 Comfortable, fully adjustable seat. Stable. Great tracking with built-in keel in the bow and stern, PLUS interchangeable fin system to really keep you going straight. The Paragon is a low-pressure kayak, meaning it is extremely easy and fast to inflate. The backpack has a HUGE clamshell-style opening, so it's easy to load and unload. The package comes with the boat, one All-Water fin, easy-carry backpack, NRS Super Pump, and repair kit. Along with Rutabaga's amazing customer service, the Paragon is also protected by a 3-year manufacturer's warranty.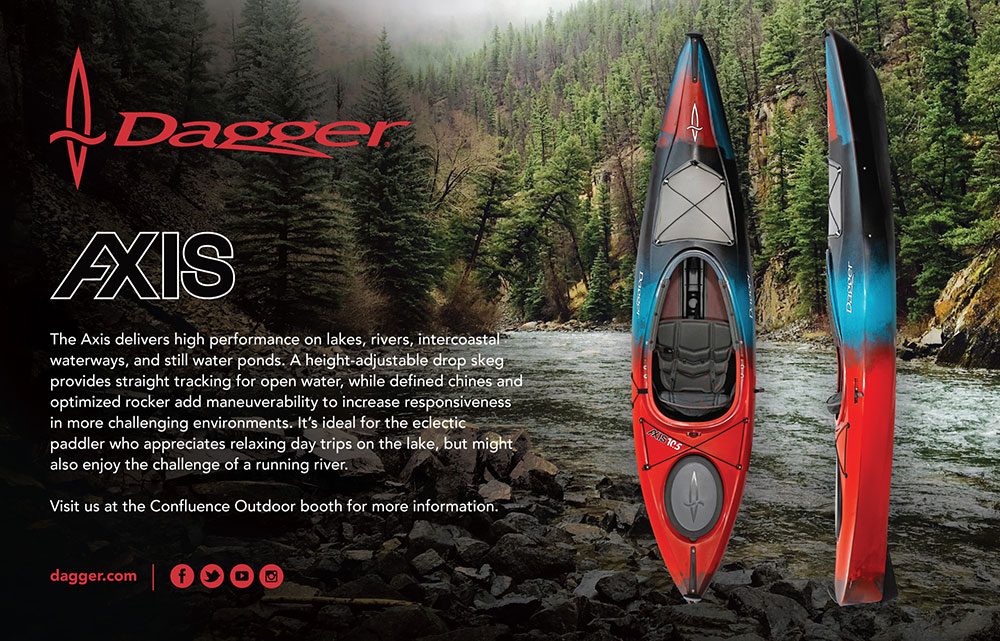 Old Town
Sportsman AutoPilot 120
The world of kayak fishing has exploded in the past 15 years. It's fun to see how manufacturers keep adding more and more ease-of-use features to their entire lines. The Sportsman AutoPilot 120 is just dripping with them.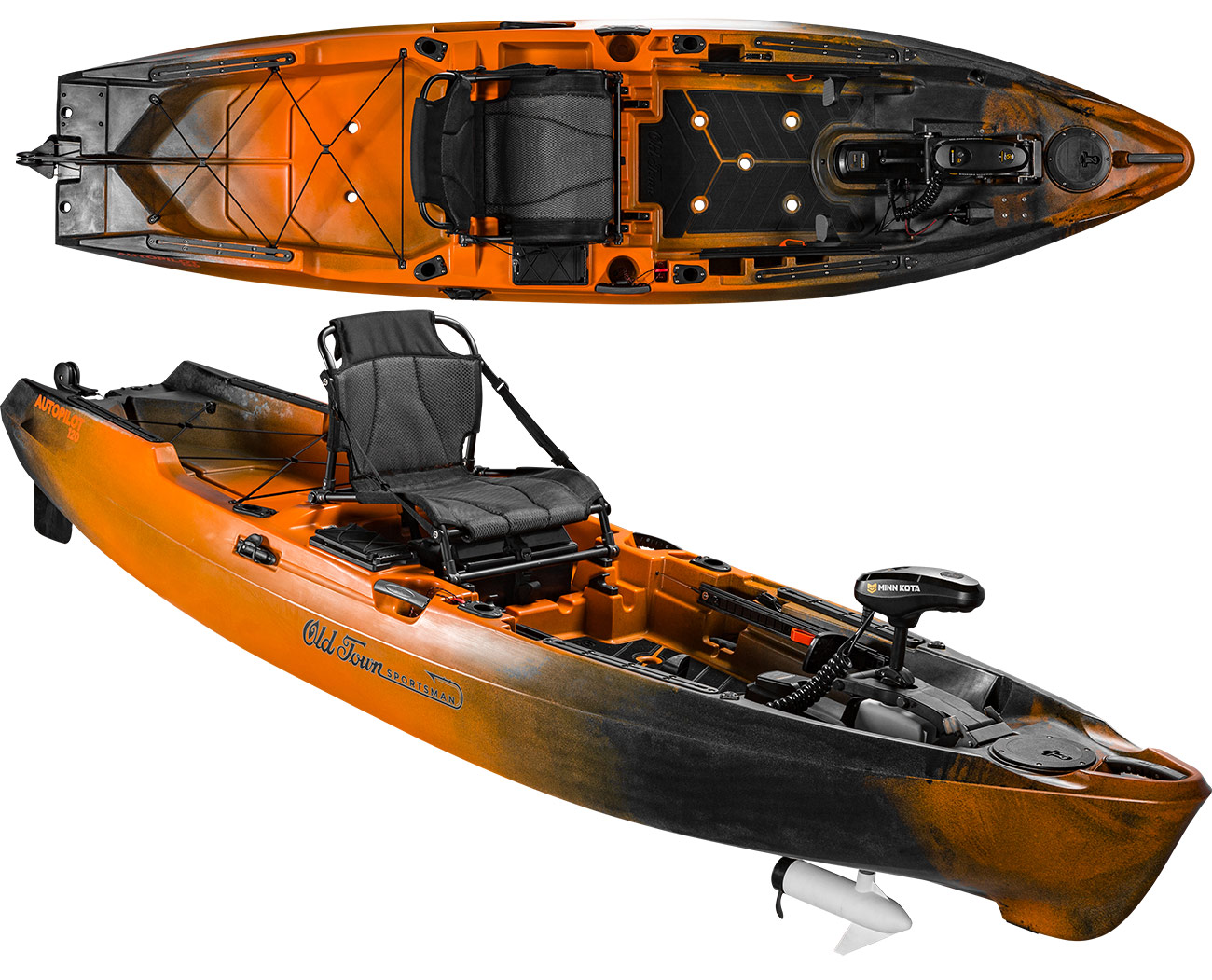 First up, we gotta talk about the saltwater-ready 45 lb. thrust Minn Kota motor with Spot-Lock technology. Mark your position and the motor will use GPS to keep you exactly there. It frees up your hands and your brain to concentrate on fishing.
Naturally you've got tracks aplenty, tons of rod holders, and a multi-position seat that's all-day comfortable. Non-slip deck pads for traction and comfort, loads of space for coolers and tackle boxes. It's also pre-wired. Three through-hull wiring kits and a universal transducer mount allow you to mount a fish finder in minutes without the need to drill into your kayak.
It's weight is not bad either, considering just how dripping with goodies it is. The hull is 128 lbs. and the motor console is 24. And it can carry a load too. Usable capacity for people and gear: 406 lbs. Socially distance and fish all day, folks.
Northstar
B 19

The B 19 can carry a family, three adult males with gear, or two NFL linemen and a moose. It's a big canoe with a ton of capacity (actually a half-ton) that handles like a smaller boat. Trust it to take your family across a big windswept lake and then down a meandering creek; it'll handle both with ease. The B 19 has the versatility you expect from a Prospector and the performance you trust from a Northstar.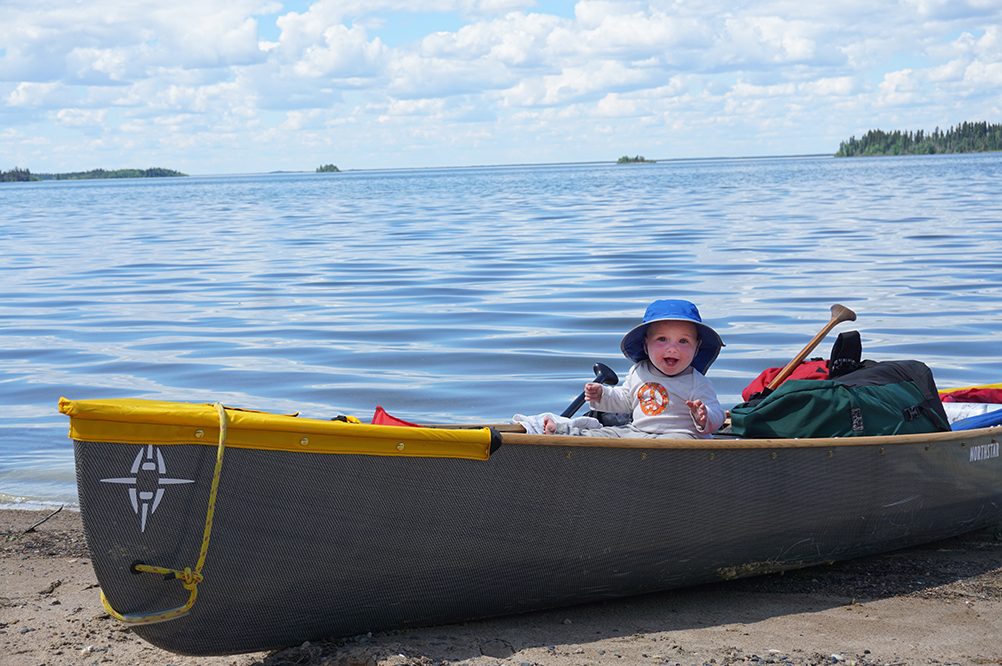 But wait...there's more! Add a third or fourth seat and you have the ultimate family boat!
Northstar
B 16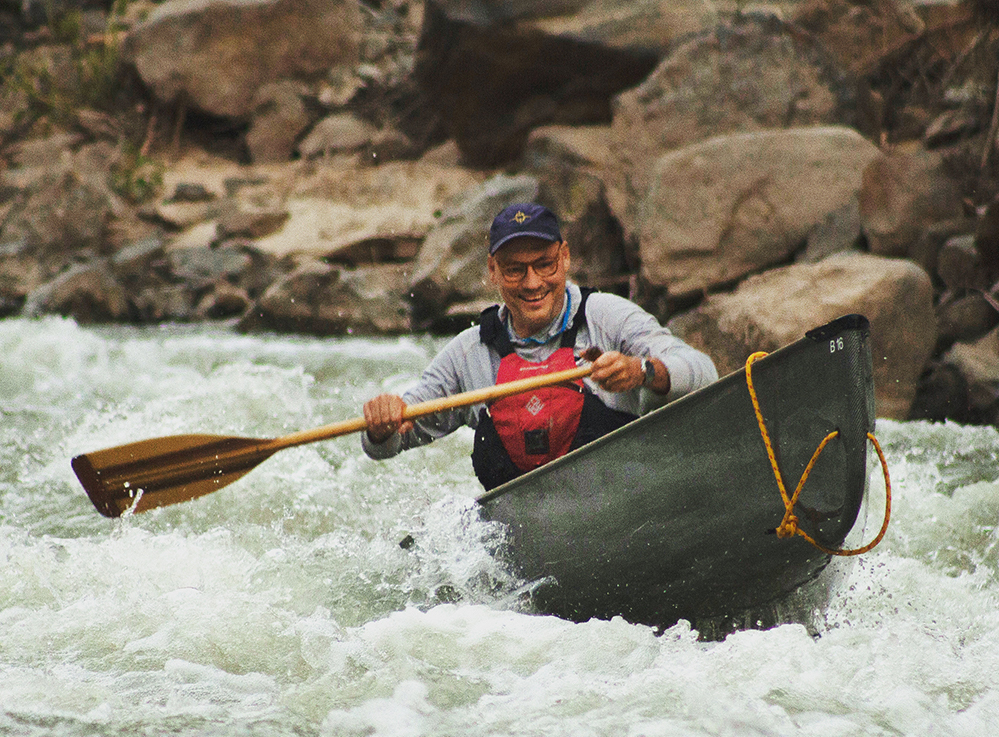 The B series now has a younger sibling! First there was the B 17 and B 19, and now the B 16 gives you a nimble and playful canoe for moving water tripping. Put in this way: when running a Class II-III rapid, the B 16 will carry a load, but might fill up a little if you have 100 pounds of water behind the bow paddler. Don't ask.
It's also a decent ad hoc solo, as it is nearly symmetrical and paddles just fine backwards. It will generate cheesy grins.
Northstar
E6 Carbon Gunwales
Northstar's new E6 carbon gunwales are like nothing before. They spent a lot of R & D time exploring different ways to build carbon rails and found the best one. They have created new and separate gunwale molds for each model they're offering with E6 rails, allowing them to create the most elegant carbon trim available thanks to the integrated end decks and a profile that matches their comfortable wood trim. The E6 gunwales have full outwales, which makes the canoe both stiffer and drier. The rich walnut seats, thwarts, and yoke contrast beautifully with the black carbon gunwales and preserve the natural beauty of wood in their canoes.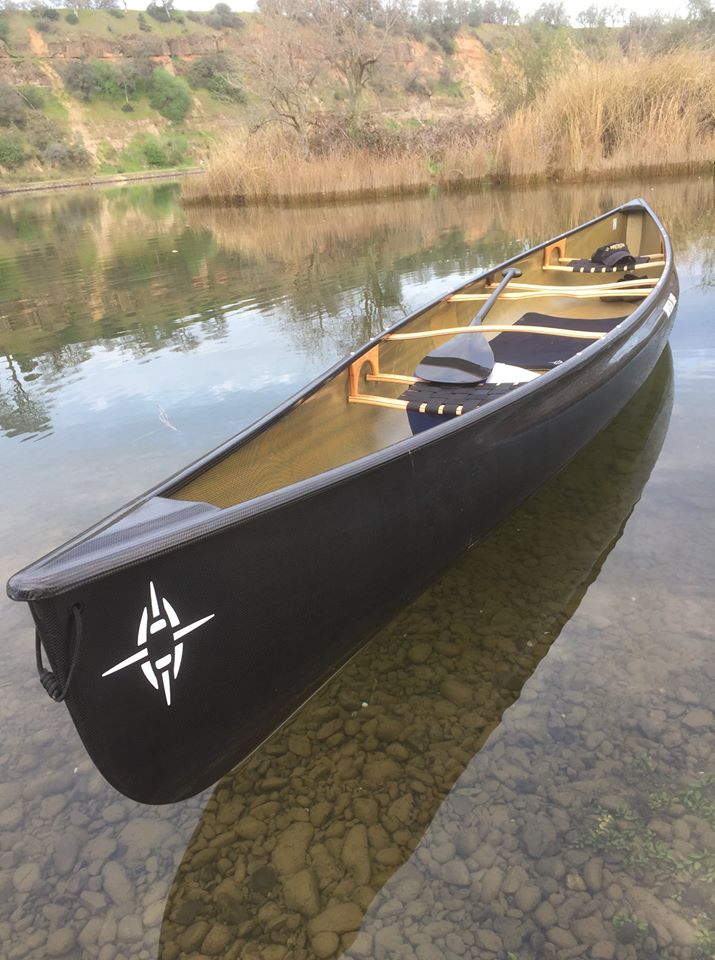 Changing or moving seats or thwarts is easy, because the E6 is strong enough to run bolts through, just like wood or aluminum. The lightest trim Northstar offers, E6 saves a pound per canoe. Like aluminum, it requires no maintenance; and like wood, it has a refined aesthetic, albeit in a tech-y instead of a classic way. Oh yeah, why call it E6? Because their resident mad scientist, Charlie, is a chemistry geek, and carbon is the sixth element on the periodic table.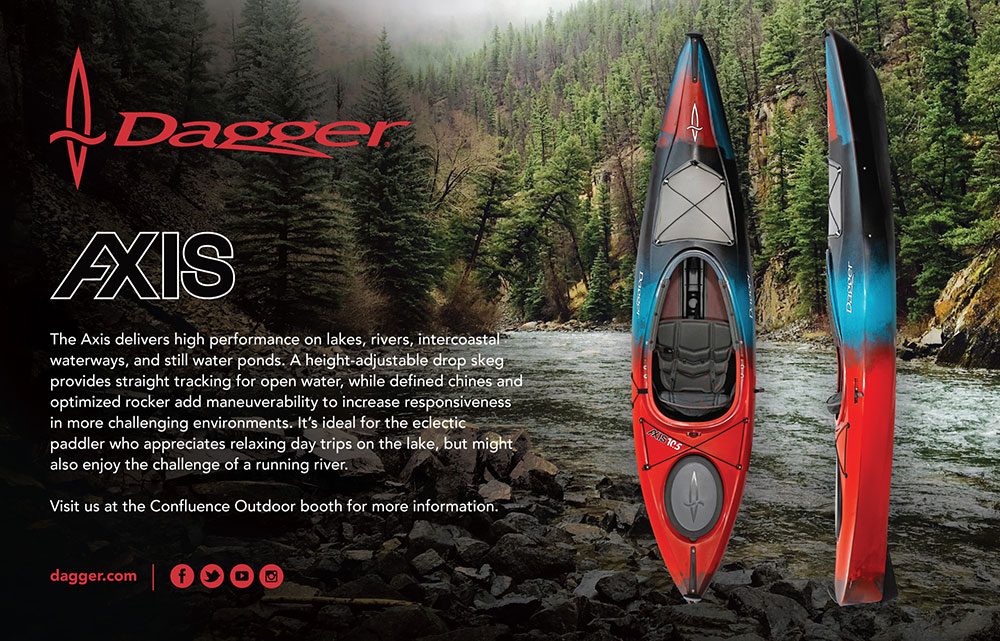 Pyranha
Scorch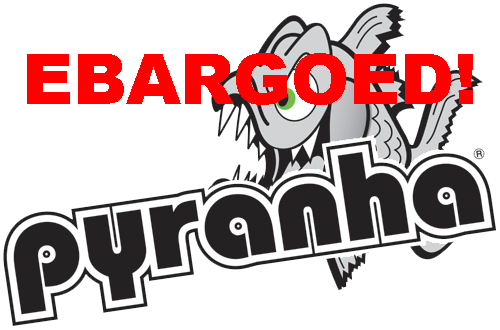 As each generation of paddler has passed down skill and knowledge, the next has taken a step beyond them to rivers once thought of as fringe. The Scorch is the culmination of decades of design advancements mirroring this paddler progression, combining and refining features from industry-leading designs like the 9R (waterline length, bow rocker), Machno (volume and deck profile), and Burn (planing hull with hard edge). The hybrid rocker profile is efficient on the move and planes over the burliest of features, gets the stern out of your way on the lip of drops, and ensures you skip out over whatever lies below. A fine balance of length and edge carries speed and maintains precise lines, even in boily, unpredictable water; and the generous but carefully-tailored volume keeps you on top of the water.
Wenonah
VersiGunwale
Tracks are long past being "the hot thing" in fishing kayaks. They're now accepted as being standard in them. But not so in the canoe world.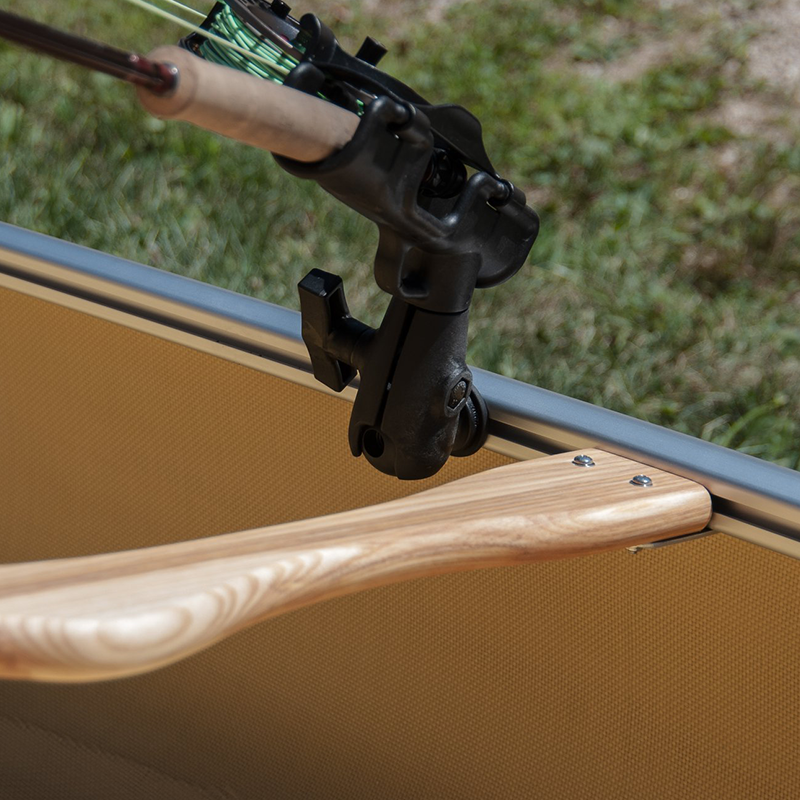 In 2021, Wenonah introduces their VersiGunwale (which, I swear, if you catch me selling them on the sales floor, I'm going to try to make the approved pronunciation as 'Ver-See Gun-Wail'). As you can see in the picture above, the VersiGunwale runs a slot all along the inner-facing side from bow to stern. Anywhere you can get to the channel, you can install a rail-mounted accessory. It's even stronger and more rigid than their standard gunwale, though it comes with a very small weight increase.
Wenonah
More Colors on More Models!
There's that great old Henry Ford line that you could have a Model T in any color you like, so long as it was black. It's a great quote, but a terrible way to let your personality shine through via choice of color. Luckily, we're not living in the 1920s, but the 2020s.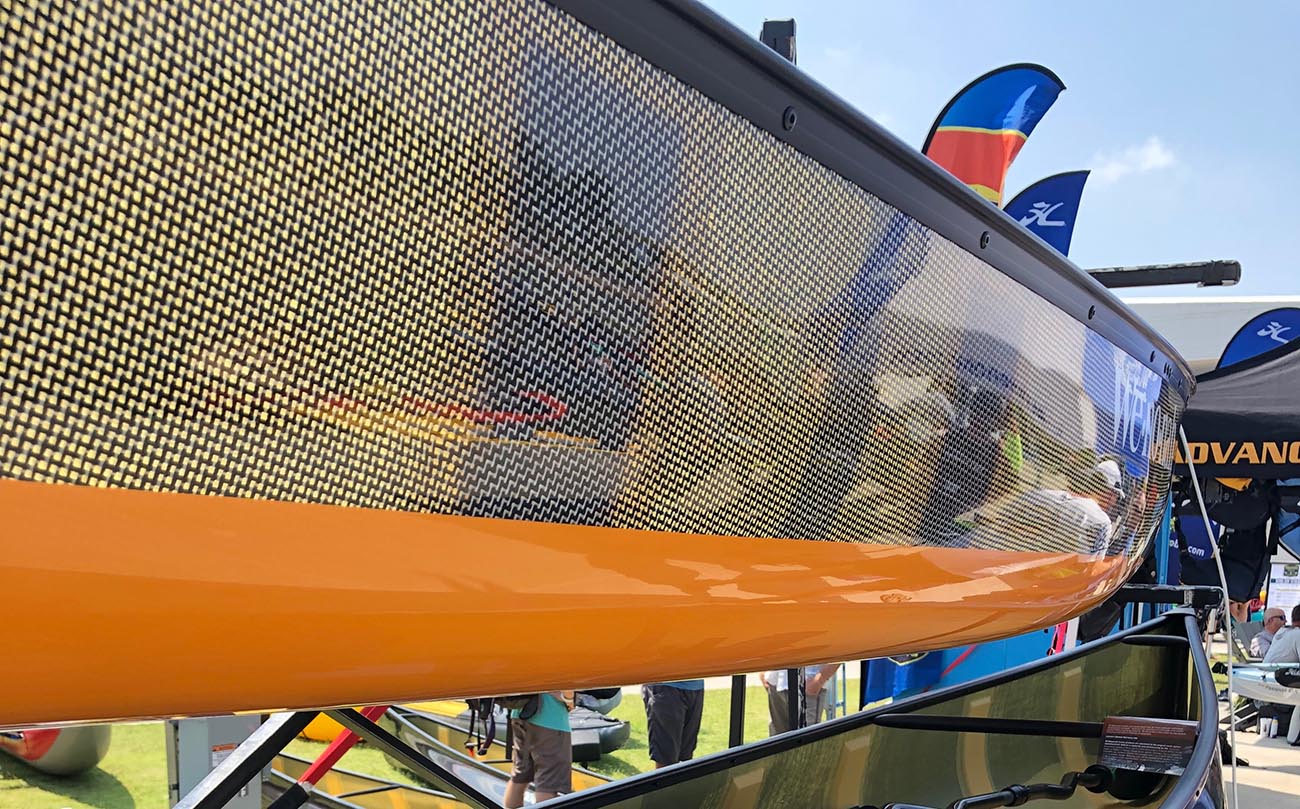 Last season successfully launched gel-coated bottoms in select General Touring canoes. Now this option is available in Wenonah's flagship Minnesota II and Adirondack models. Watch for additional models becoming available for special order in 2021!
Jackson Kayak
Antix 2.0
If you were heading to a new river, with no beta on what to expect and you were given the choice of only one boat to take; you would take the Antix 2.0. After three years paddling the original Antix we were all reminded of how much FUN whitewater is! With the masterful reshaping of a full planing hull, we have made the Antix substantially faster, made it surf like no other, stay on the surface, and made it squirt with less effort than ever. It runs rivers well, it runs creeks well and it's the best for play in its class, bar none! It's the one boat that rules them all for all day fun on the water. It's the Swiss Army Knife of whitewater kayaks!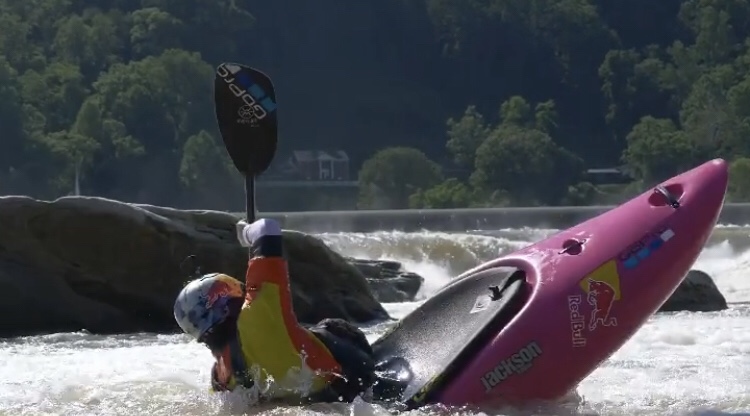 Dagger
Code
I'm tempted to make some really long, mildly inscrutable joke about codebreaking. Throw in some cool stuff I read about the Brits at Bletchley Park where they took the amazing work the Poles had done pre-WW2 and could read lots of German Enigma transmissions. I am informed that virtually no one would care. Sad, really, as I find it an interesting topic.
But if you're reading this, there's a much better chance you're interested in how Dagger thought they've cracked the code of down river boating and creeking. So much so that they've dropped the well-regarded Mamba and replaced that with three sizes of their new boat called Code.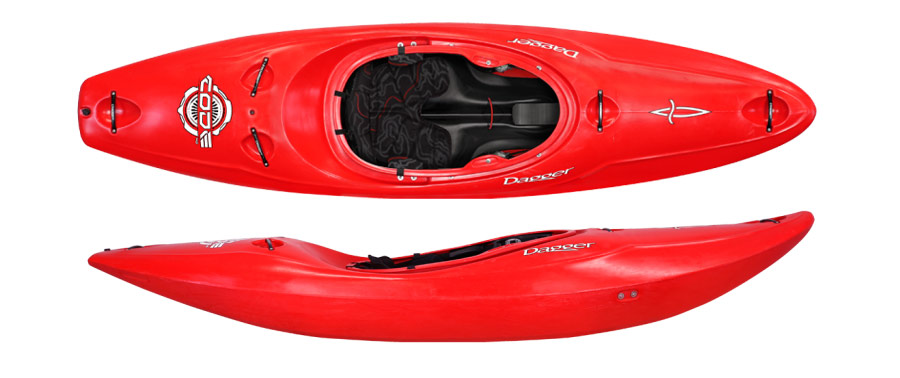 Some quick details: SM: 8'3" long, 26" wide. 170 lbs capacity
MD: 8'9" long, 26.75" wide. 220 lbs capacity
LG: 9'2" long, 27" wide. 260 lbs capacity
It's got more rocker in the nose (good for getting up and over obstacles), and a nice planing hull (great for surfing and playing).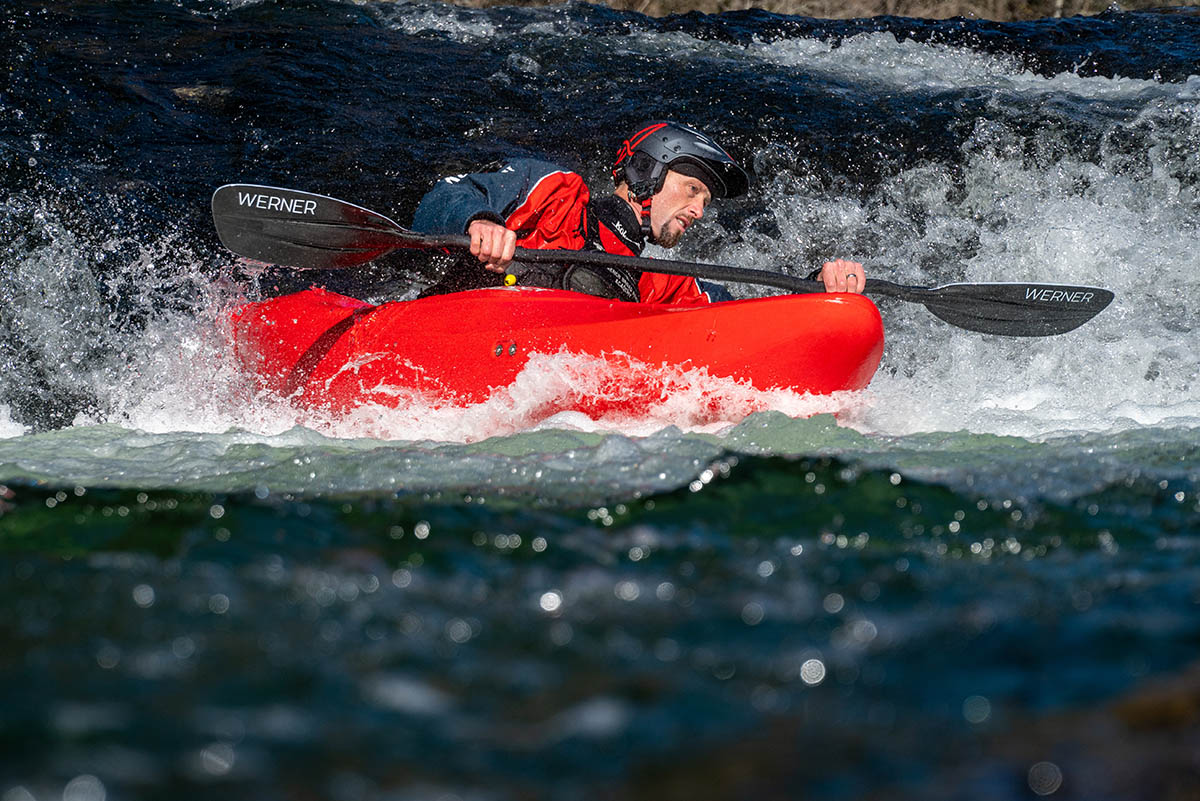 Ok, but can it make julienne fries? No. Of course not. It's a whitewater boat. Your local diner can make those, and after you've had your fill of whitewater fun, they'd be delighted to make some for you.
Wilderness Systems
Recon 120
Another great fully customizable fishing platform from Wilderness Systems. Match their really nice-paddling hull known for great stability, acceleration, and responsiveness to a deck that can take anything you want to throw at it.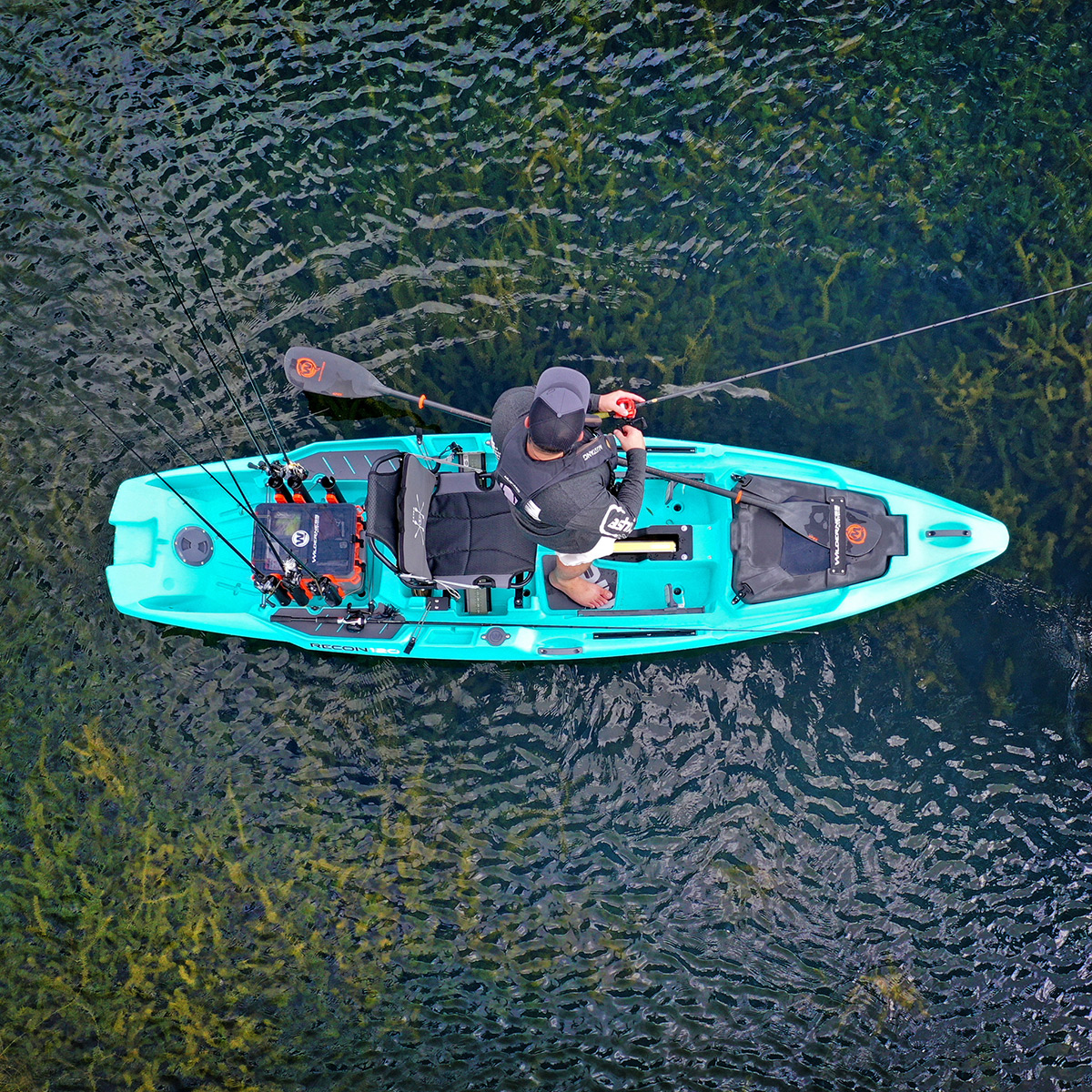 On the right (lower in the picture) rail you can see their quick-release rod storage system. It's padded so the rods won't move around and make noise and they're held in position with a bungie loop. Up to three rods per side can be held there. The front hatch is designed to take a kayak paddle tucked in for temporary storage (see above picture), while underneath is a huge, cavernous well for all of your tackle. There is an insert to keep everything in one place and a massive gasket to keep everything dry.
In the back is a huge deck for your own storage system, or even a Wilderness Systems Kayak Krate (shown in the first picture). You can carry a backup 2-pc paddle in the molded channels in the back.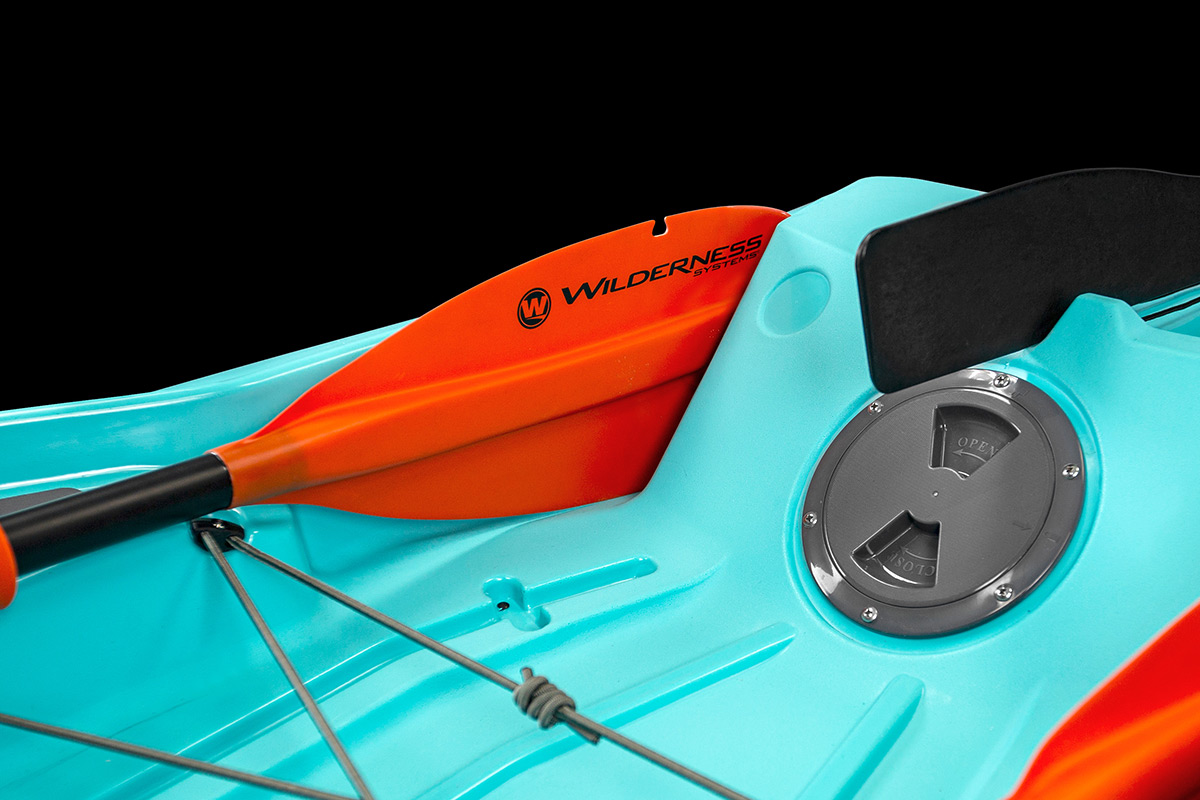 Jackson Kayak
Staxx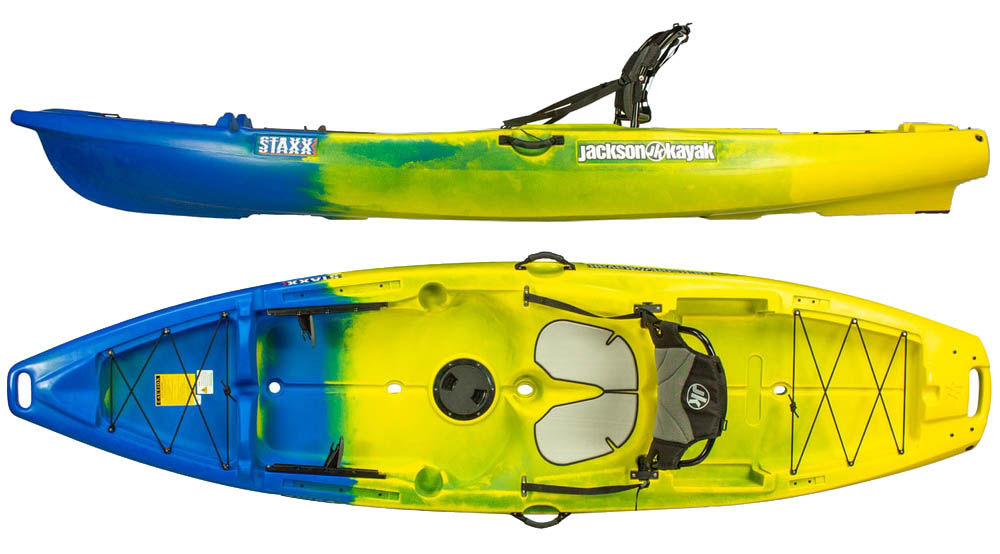 If you're looking for a great entry-boat in to kayak fishing, the Staxx should be on your list. It's set up to take rails wherever you want to install them, plenty of flat surfaces and bunnies to hold your gear, and if you're one who needs a small navy of boats for when kids, grandkids, or friends come to spend quality time, the innovative seat-back can fold down and you can literally stack them when not in use. Stacking them while in use is not recommended, though children may be tempted to try.