Biolite
CampStove 2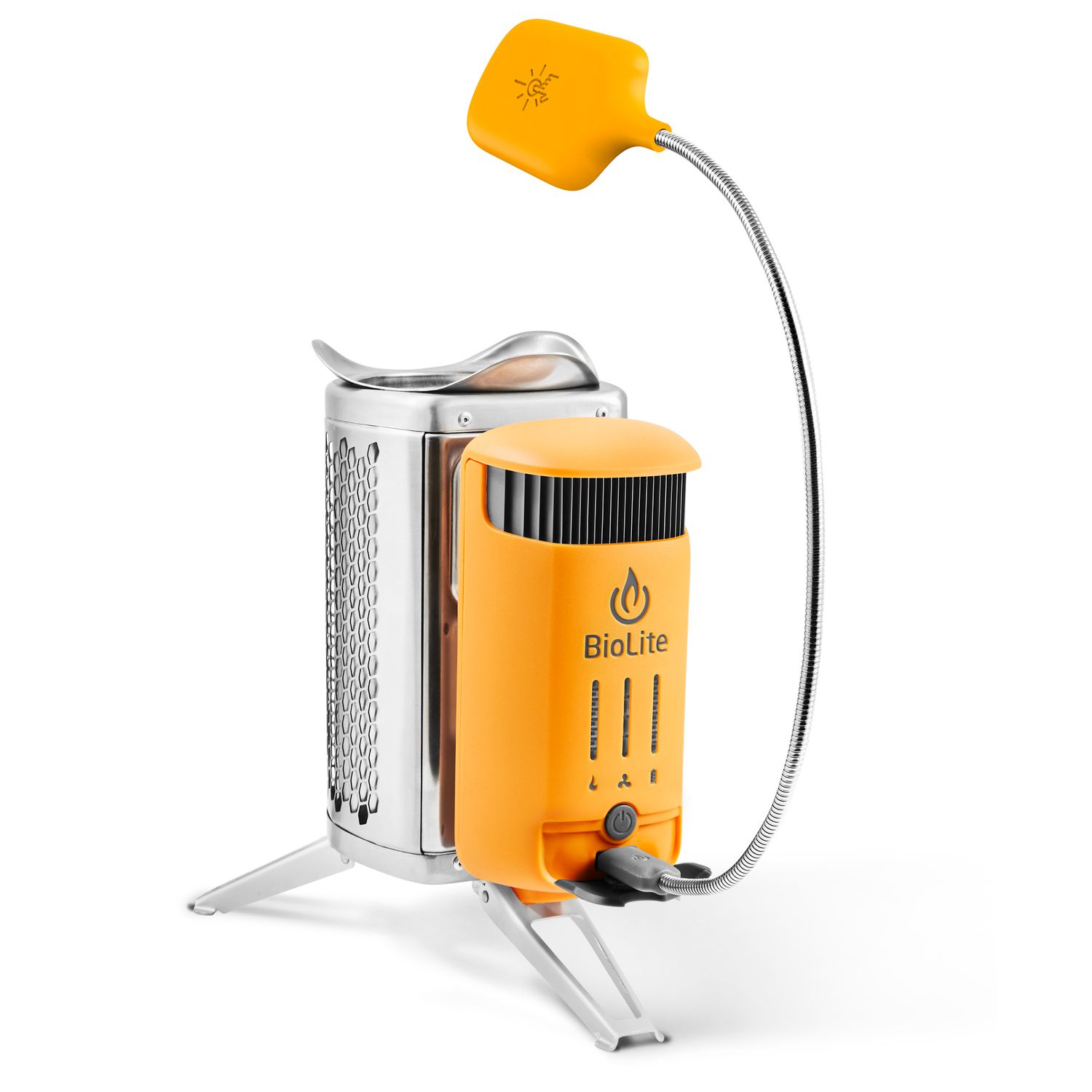 USB Light not included with all CampStoves. Depends on the specific package.
The CampStove is really clever. It can turn recyclable biomass in to heat (now, that's not
exactly
a new thing, as we've been doing that forever) but that it can also turn that heat into storable electric energy. Now
that's
new. Upgrades from the original CampStove include a 50% more efficient energy conversion and a larger 3,200 mAh battery that charges devices with or without a live fire. That's enough for a full charge of a standard smartphone. It weighs just over two pounds and packs up about the size of a 32-ounce bottle. The scalloped pot stand accommodates BioLite's KettlePot, Portable Grill and other cookware. An internal fan helps burn up twigs, sticks, or pellets. The smart LED dashboard provides real time feedback on fire strength, power output and fan speed. It can boil 1L of water in about 4.5 minutes, and for those who are curious, it takes between two and three hours of fire-time to fully charge the internal battery.
Biolite
FirePit +
So it's by the folks who make an electricity-generating CampStove, so this FirePit + must be a power-generating monster, right? Right?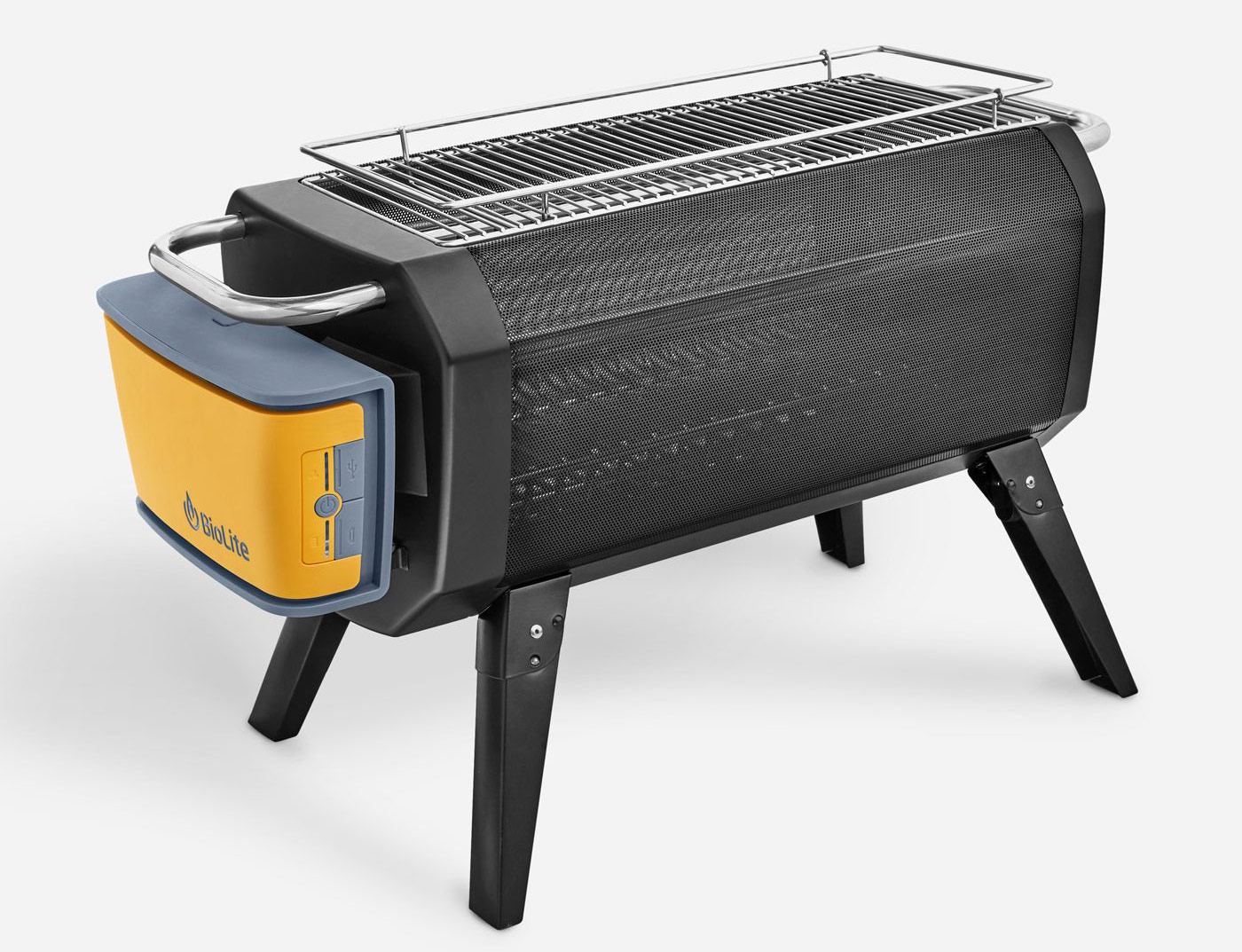 Uhh. No. See, this is actually just a killer fire pit. It's sorta right there in the name. It's got a whomping 12,800 mAh power pack to drive a fan that has 51 airjets for much better combustion. Think a lot more heat, a lot less smoke. You can cook on it too, using a removable grill grate or a FirePit Griddle. There's a perforated enable-coated mesh that helps radiate heat (and happiness) out.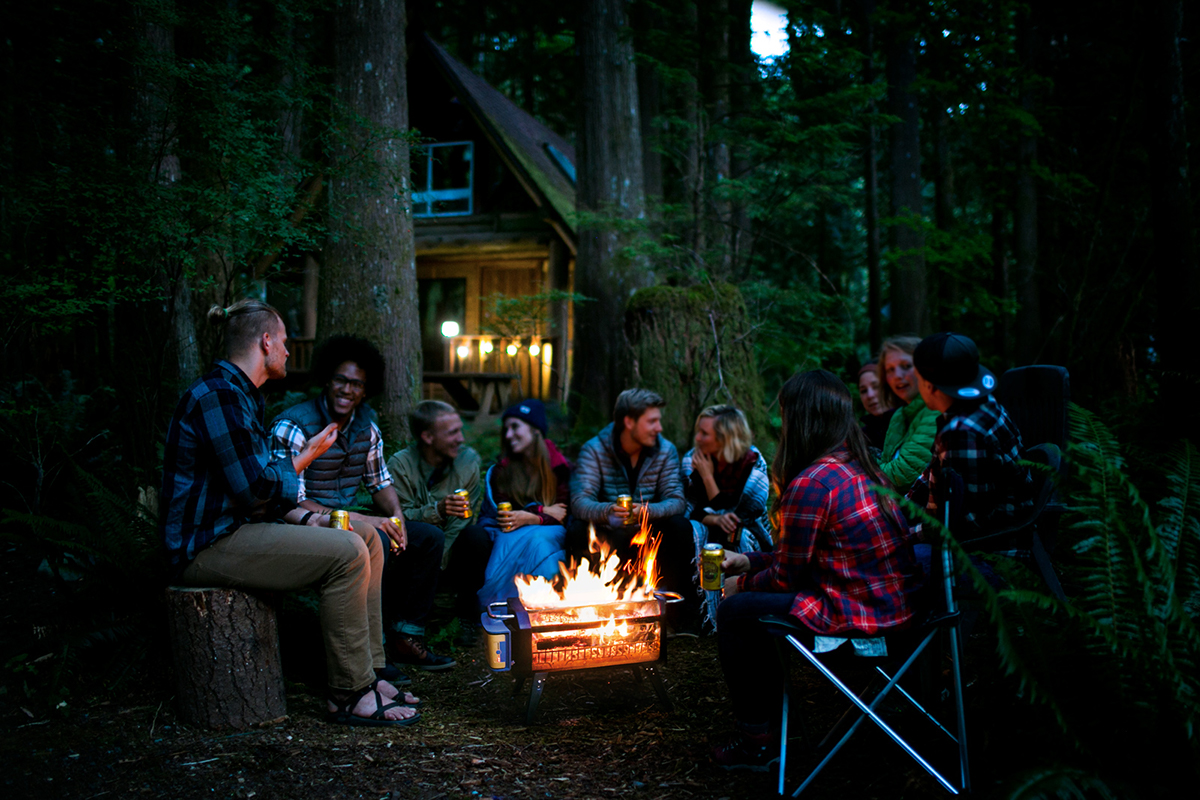 The USB-chargeable battery pack is good for 30 hours of fan-time on Low, 14 hours on Medium, and a still-very-respectable 7 hours on High. It also has its own USB-A port if you want to steal a few milli-Amp-hours for a phone recharge.
Original Bug Shirt Co.
Gaiters
I'm lucky in that mosquitoes don't tend to descend on me. They head for the far tastier Beloved who is normally right near me. And when they attack her, it's more than likely on her ankles. Even with jeans and thick socks and shoes and LOTS of bug spray, her ankles are just what the little bloodsuckers' doctors ordered.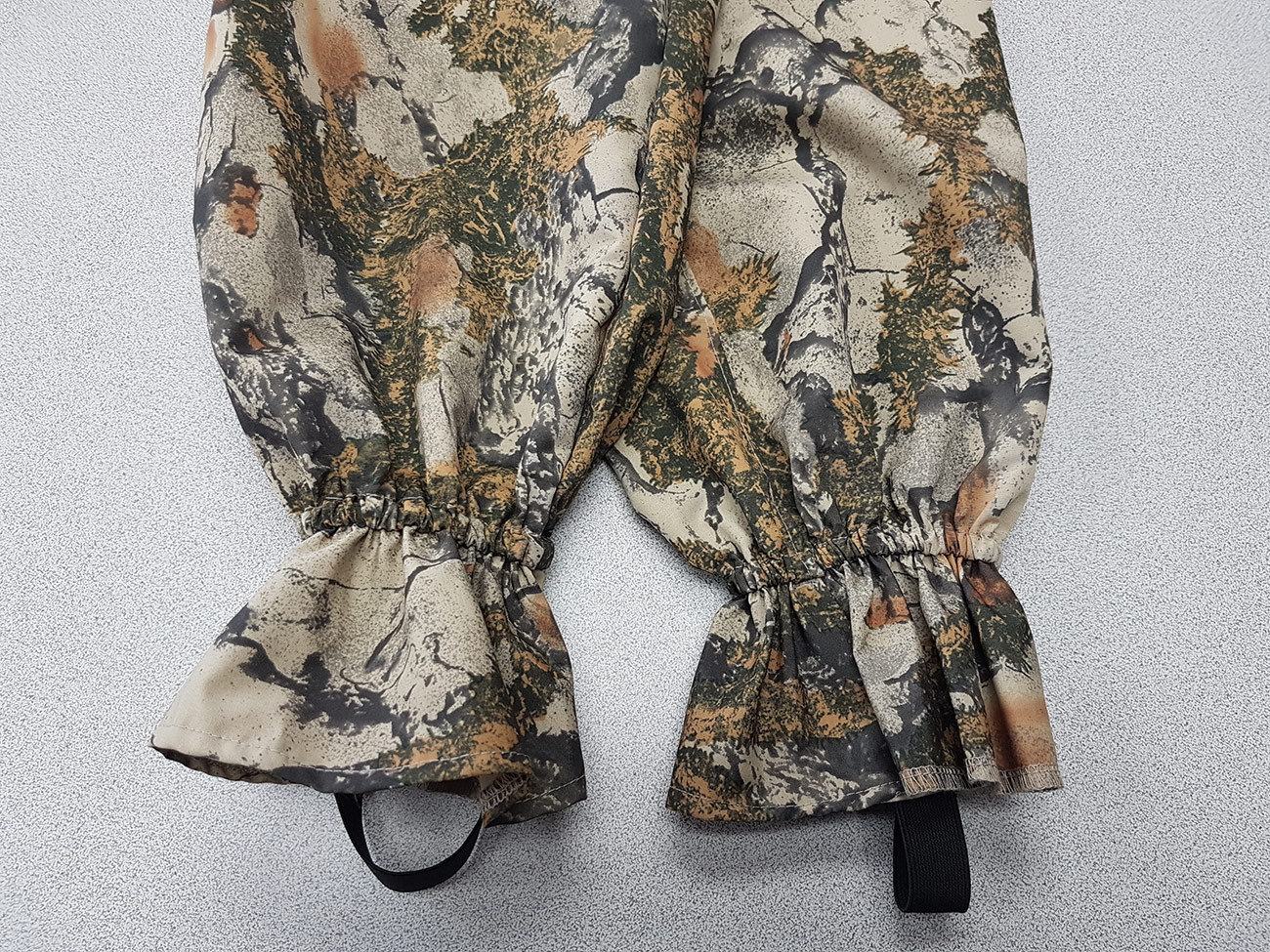 So when we heard that you could get some extra mosquito (and tick, if that's an issue where you roll) protection, let's just say there was heightened interest at home. The best picture I had was of the camouflage versions, but they are also available in an off-white they call "natural colored" cotton, ivy green, and sandstone.
Cook Custom Sewing
Wanderer Day Pack
A rugged 500-denier Cordura nylon top-loading day pack with expandable mesh side pockets large enough for a Nalgene Bottle. Pack side panel form is anatomically cut to better fit an adult.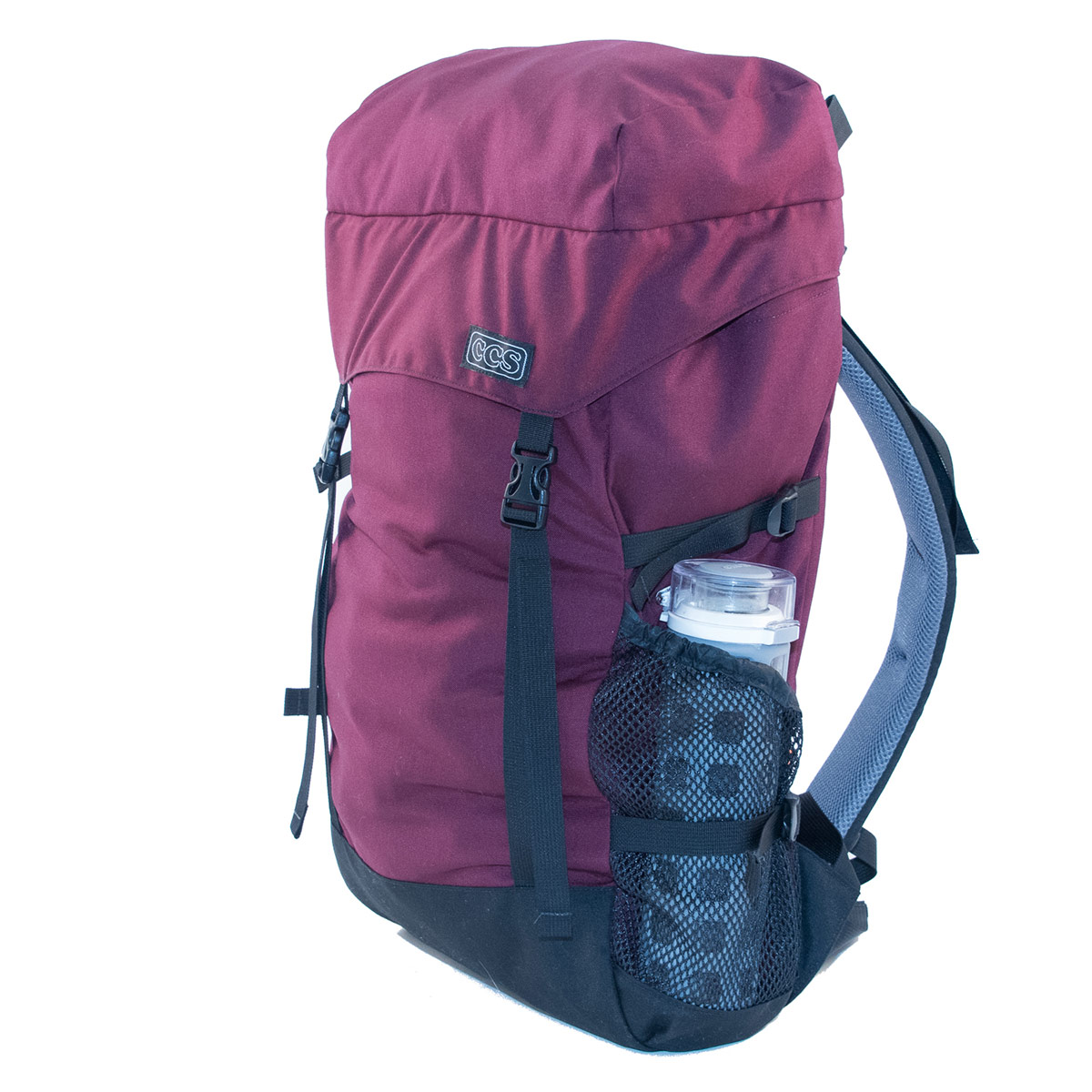 The Wanderer's shoulder straps are made with a tricot mesh fabric against the body, and a fully-adjustable sternum strap with whistle. A fully-padded back panel keeps sharp things from being too pokey, and 2" webbing hip strap helps spread the load. Also has a solid YKK Zippered top pocket. Main pack H-19" W-12" D-7", Top pocket H-3" W-12" D-7"; 1850 cu inches.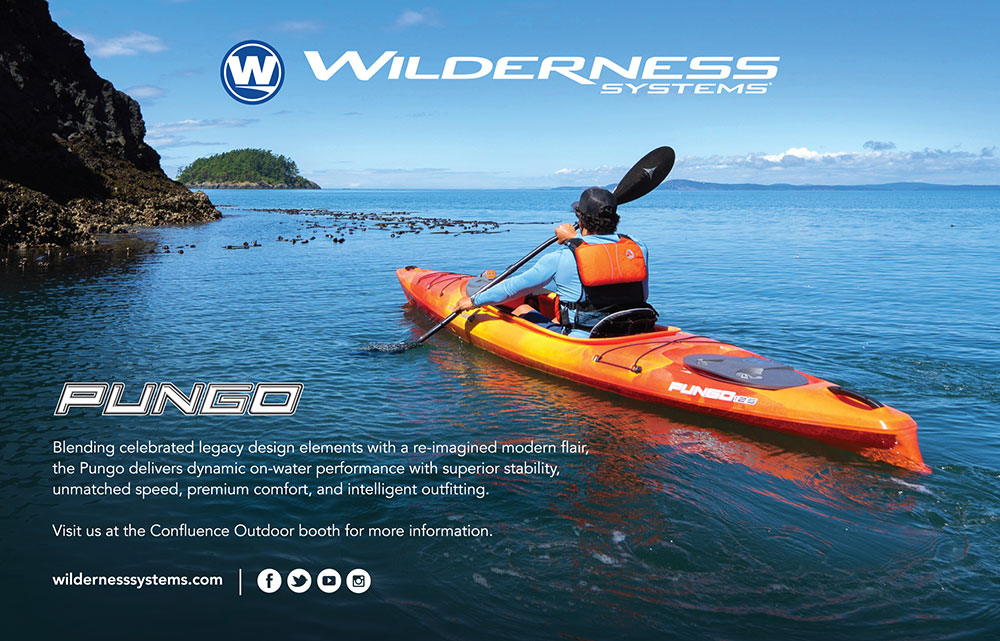 Council Tools
Flying Fox Woodsman Hatchet
The Flying Fox Woodsman Hatchet is a multi-use camp hatchet in the Sport Utility Line, that was developed with specific design parameters, so that it functions well for wood-cutting chores, but also qualifies for competitive throwing in both major urban axe throwing organizations.
Yes, this is a thing. If you haven't tried it, you should. Quite fun.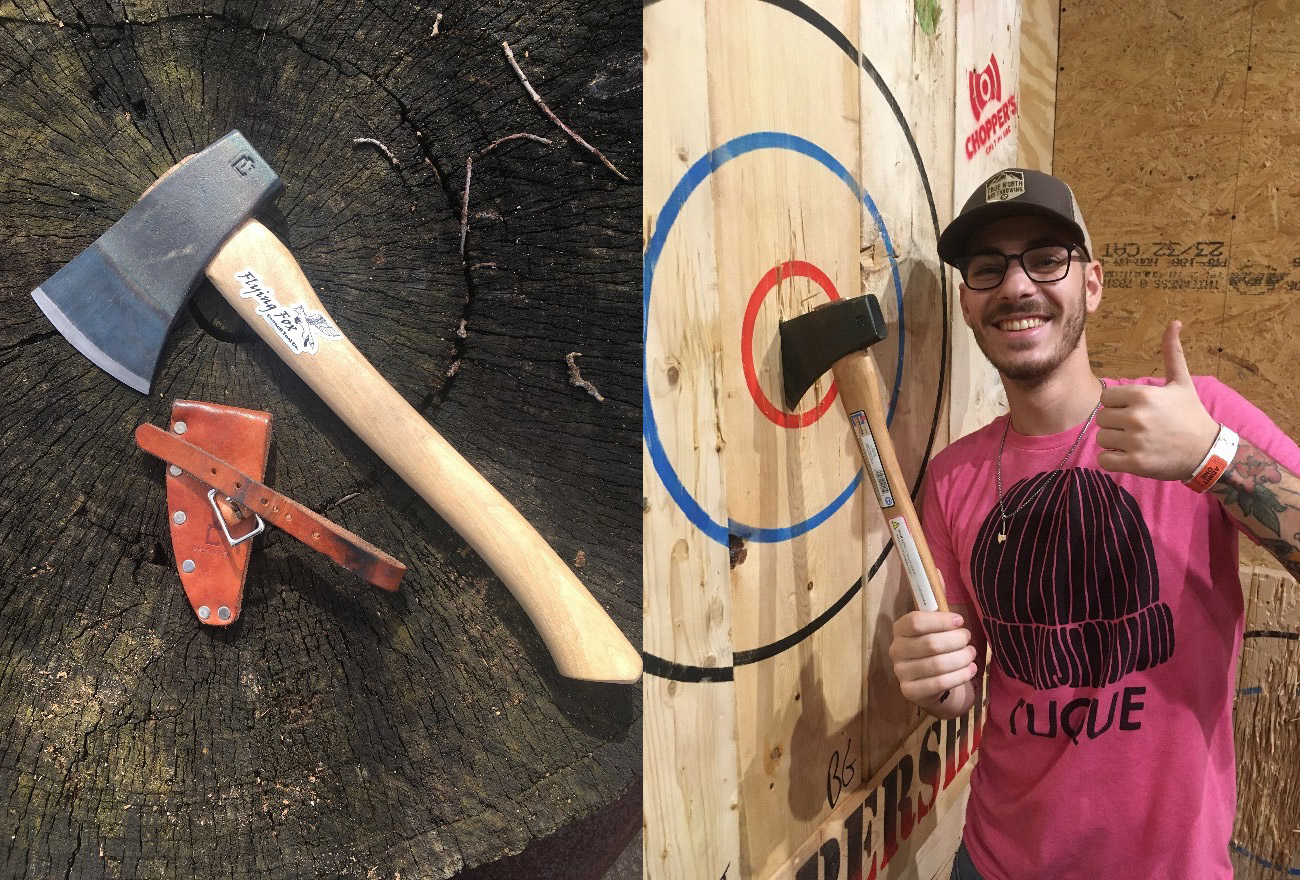 The overall design takes elements found in vintage hatchets from the mid-20th century, and gives modern affirmation to those hatchets from yesteryear. This hatchet is unique in this market, as it is one of the very few hatchets that has a hardened poll. This poll can be used as a hammer to drive nails, spikes, and other fasteners, as well as aid in the process of construction, demolition, and some mechanical applications where a slight "adjustment" is needed. The Flying Fox is a great option for campers, paddlers, backpackers, day-trippers, bushcrafters, preppers, homesteaders, hunters, trappers, tradesmen, ranchers, everyday axe enthusiasts, and competitive throwers.
Gator Guard
Gator Patch Keel Strip
Long-time readers of the Show Guide may note that I have mentioned them before. True. It's been re-developed to be even better, so let's just note that and move on.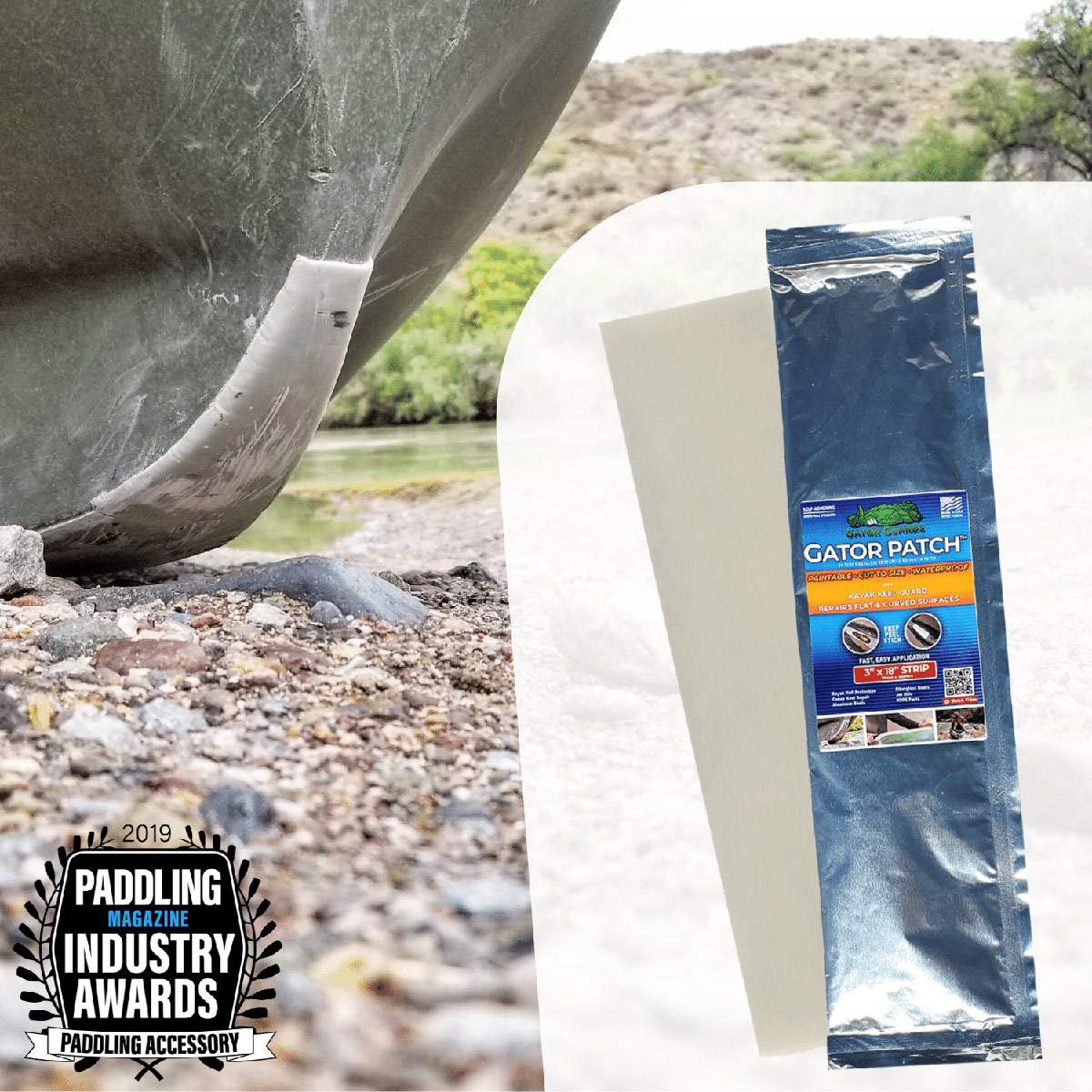 Regardless, this is something I think most paddlers should have with them when they're out on the water. Simply prep, peel, stick, and cure in the sun for up to one hour and you're good to go! The polyester resin and fiberglass is activated by UV light and makes a watertight, bomber seal. It bonds to HDPE, plastic, fiberglass, aluminum, and wood surfaces.
NRS
Bill's Bag
NRS founder Bill Parks brought dry bags to the paddler in 1977, so it is only right that their most popular bag still bears his name. A MUST have for any canoe, raft or Stand Up Paddle trip, the Bill's Bag keeps LOADS of your kit dry. Updated for 2021, all fasteners are now aluminum, eliminating easy-to-break plastic buckles.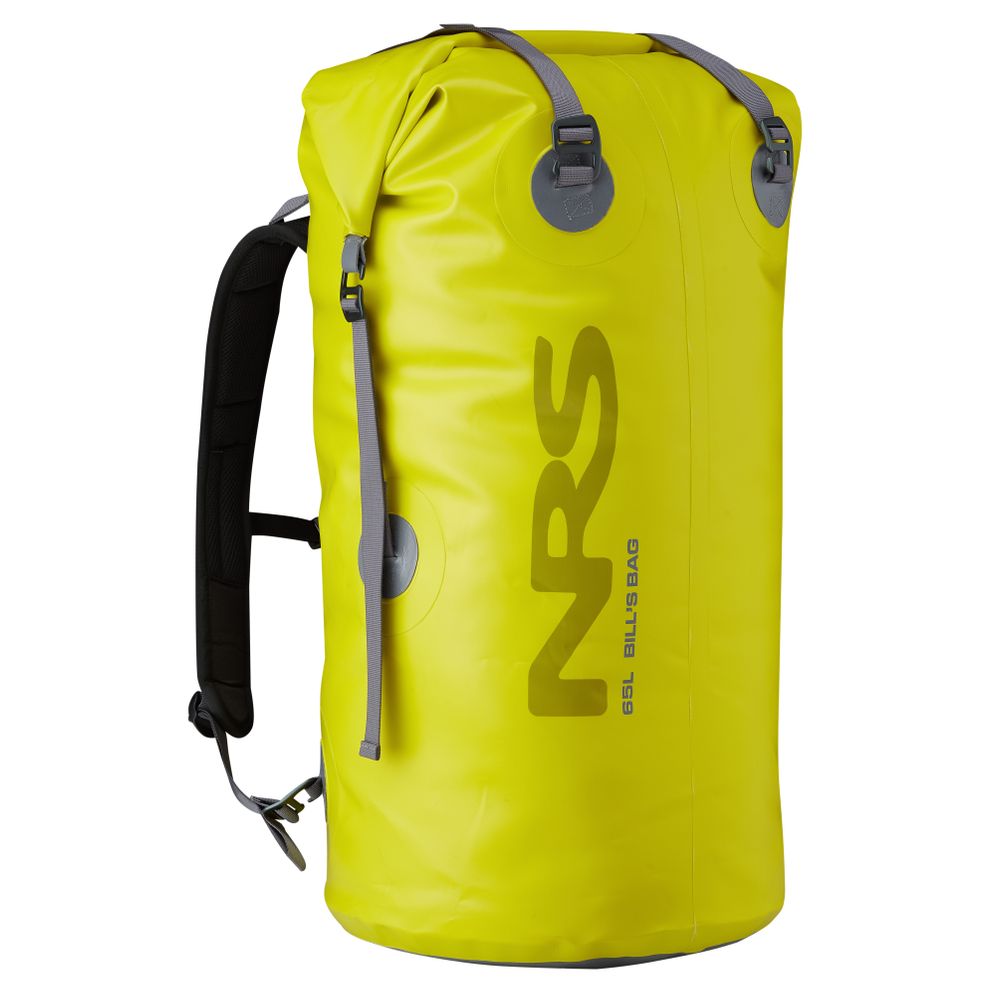 The backpack strap system is legit, with airflow, padded materials, and sternum strap. The system is also easily removable, so when trying to stash it into tight places or when on the airline luggage carousel, there is nothing to hang up. The bag is available in 65L or 110L. No overnighter is complete, or dry, without one.
Platypus
QuickDraw Microfilter System
This is not a purifier, it's a microfilter. What's the difference? Viruses. Now, sure, especially in the days of COVID, we're all extra-aware of viruses. While not completely downplaying them, the major things that'll get ya in the backcountry are bacteria and protozoa (Giardia, Cryptosporidium, E. coli, Salmonella and Cholera are the most notable/common). The QuickDraw handles these with ease, removing 99.9999% of bacteria and 99.9% of protozoa.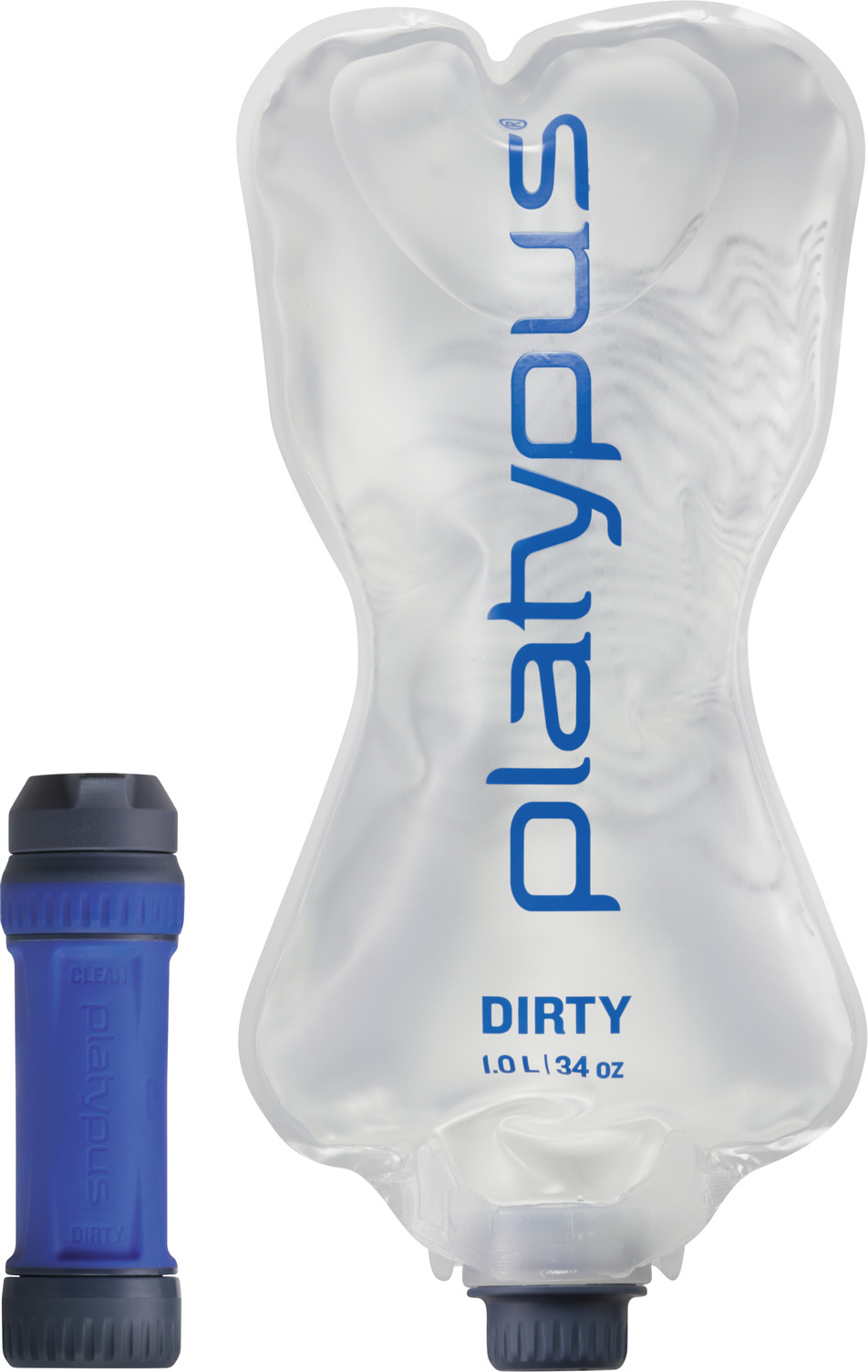 The flow rate of Microfilters is typically better than Purifiers too, and that's true in this case. The QuickDraw can filter up to 3L/min with normal squeeze pressure. It's able to be ultralight and compact too. Th entire system weighs 3.6 oz and will pack up smaller than a rolled-up T-shirt.
The hundreds of tiny hollow fibers are easy to clean too. You can shake-to-clean or backflush it without requiring a special tool. As you can see above, it's quite rugged. The soft-touch filter housing is grippy even when wet and won't pick up dirt from the ground. The dual-thread design of the clean water side lets you connect it to most popular bottles and reservoirs.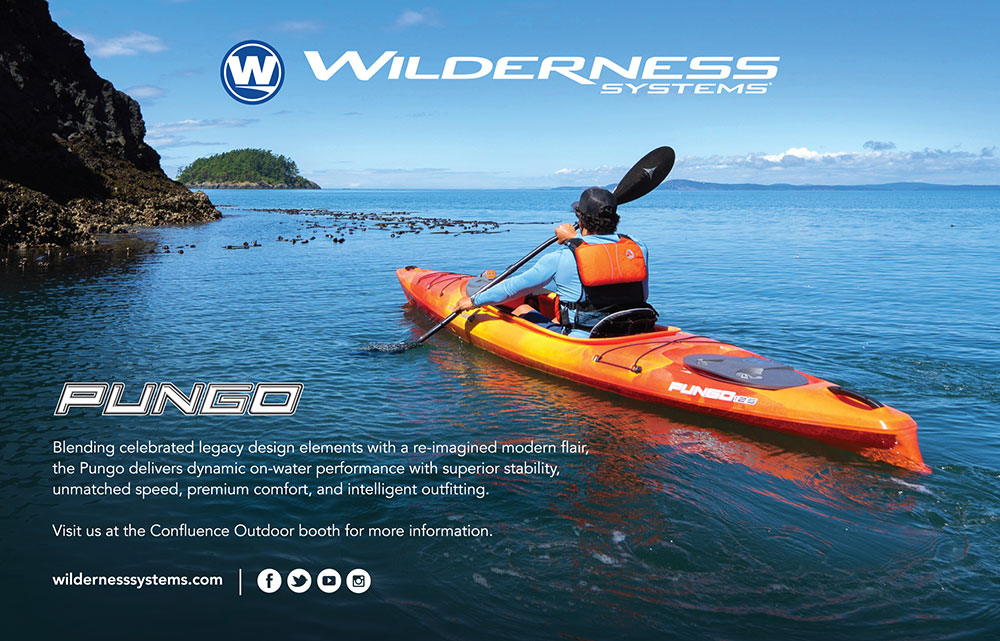 Stanley
Pour Over
Pair the legendary Camp Mug with the Perfect-Brew Pour Over for a fine cup of pour over coffee.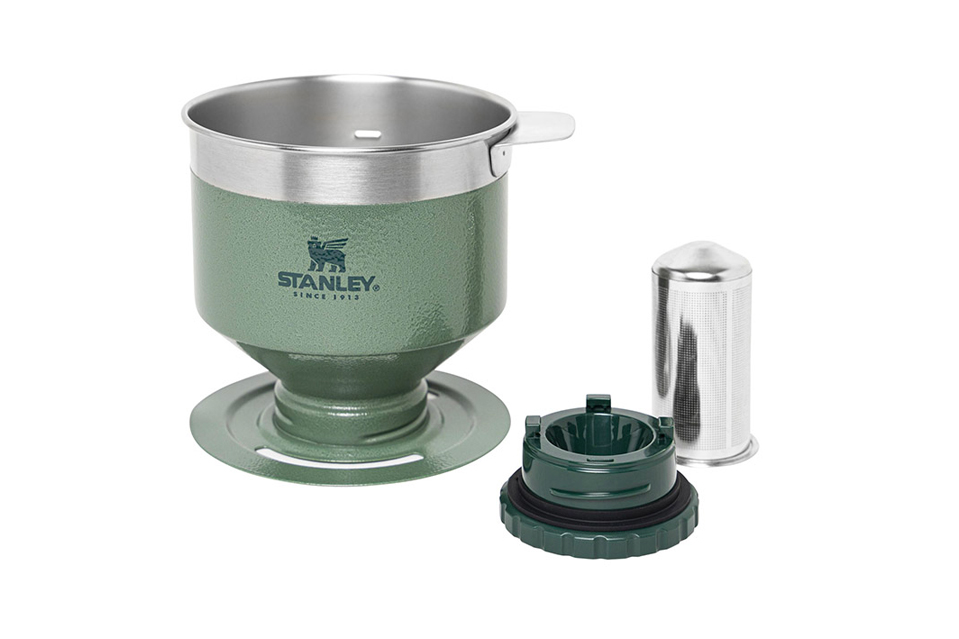 With a stainless steel easy-clean filter there's no need for disposable filters, and with a simple threaded holder, it's quick to remove and dishwasher safe. Whether brewing for a crew or just one, the Pour Over accommodates with a 20oz capacity and easily fits atop most Stanley mugs and bottles.
Petromax
FK series
While a crackling fire of pine cones or twigs burms in the fire bowl, the heat of the fire goes up through the inside of the kettle. Thanks to the stack effect, the water inside the wall of the Fire Kettle is brought to the boil in few minutes. As soon as the water has reached the boiling point, the kettle emits an audible whistle.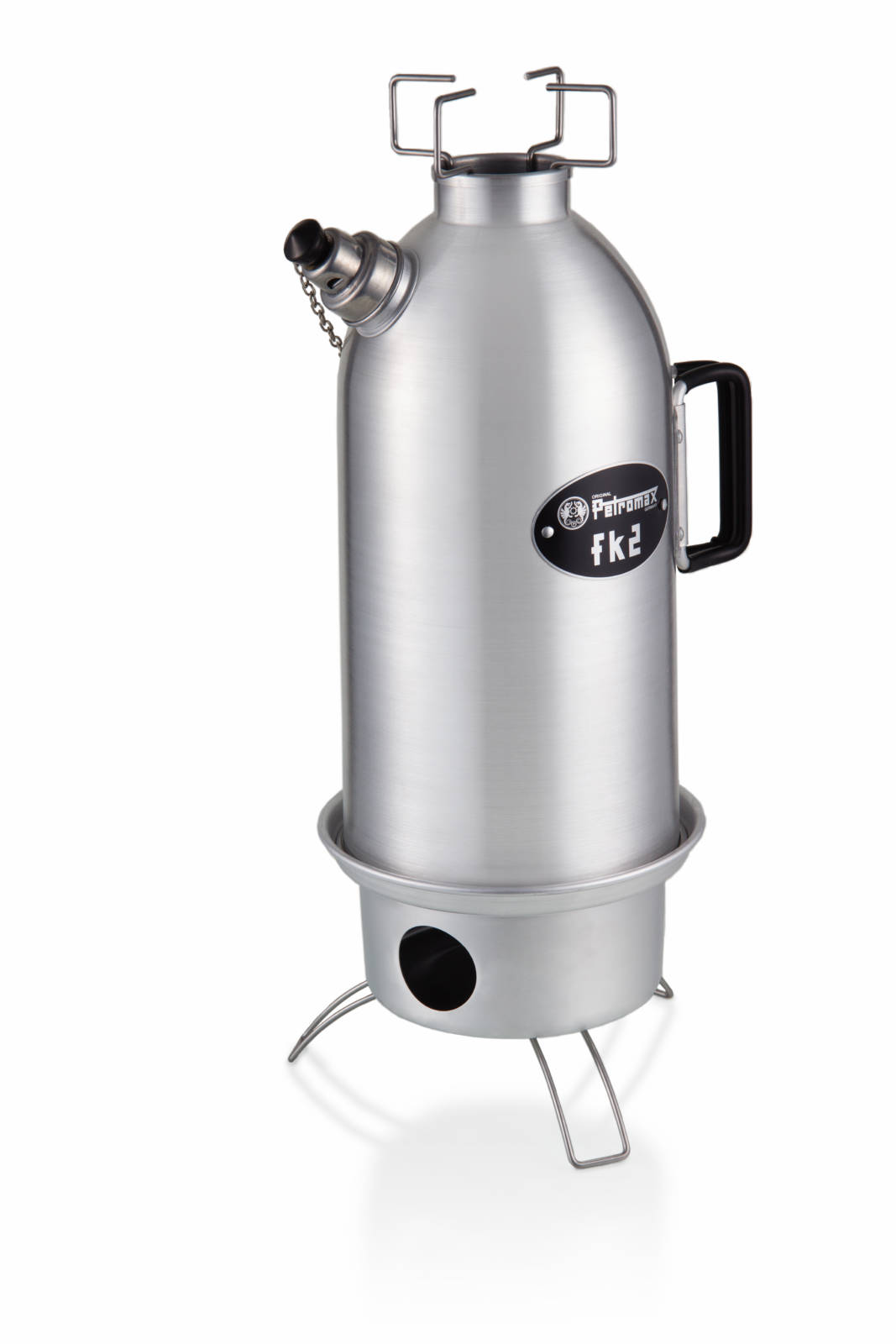 With a little insert placed on the opening of the kettle, the escaping hot air can be used to heat up a small meal. And thanks to the tripod, the Fire Kettle does not leave any trace of the fire behind and is steady on whatever surface.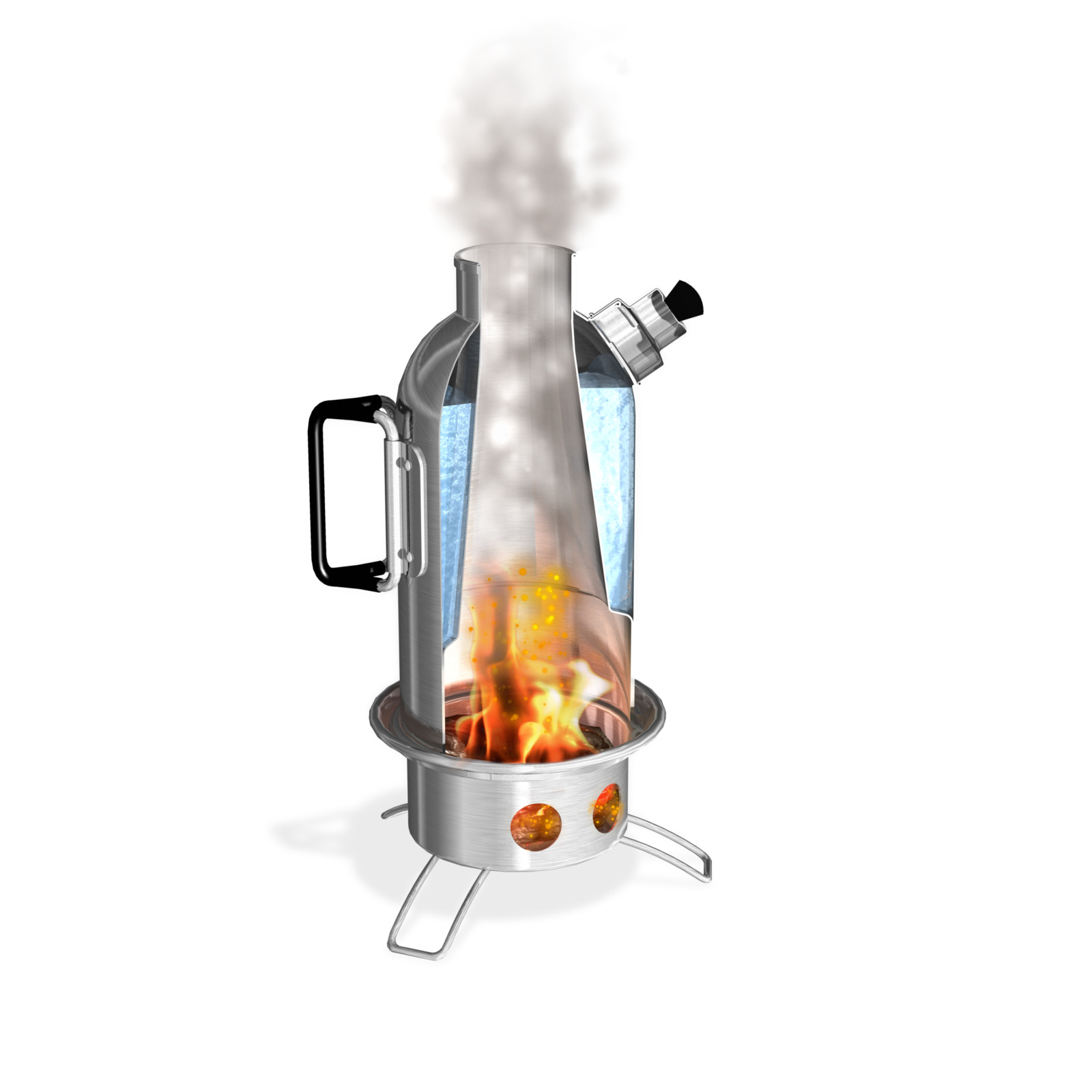 By pushing the fire bowl upside down in the Fire Kettle, space is saved, and it is easy to transport. It's efficient and uses no petroleum fuels. Comes in pint and quarter capacities.
Petromax
FS Series Griddle and Firebowl
When Darren first saw these he was intrigued. A griddle for camping: cool. A griddle for camping with legs that unscrew: cooler. A griddle with a slight dish so you can cook bacon, shove the bacon to the side, and fry eggs in the middle? Shut up and take my money.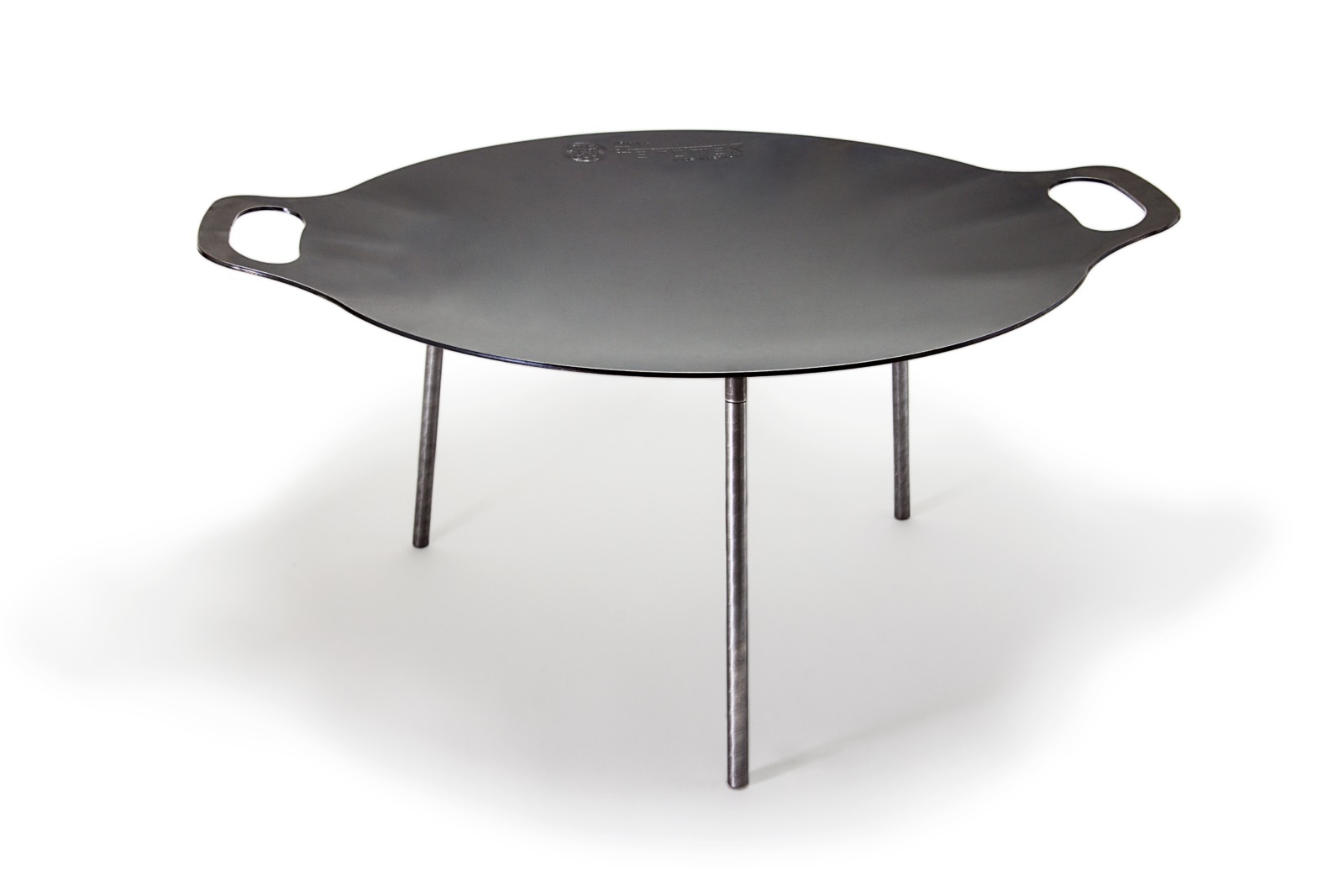 With the three feet, the Griddle and Fire Bowl stands steadily over an open fire. Its center becomes hotter than the outer surface, thus you can keep warm steaks, baked goods and so on, while vegetables are still frying in the middle. Before using it for the first time, the griddle must be seasoned, so that a patina forms at each use, making it naturally non-stick. Once it has been seasoned, the griddle becomes hot very quickly and you can begin to grill right away. The fire bowl is not bulky at all, since its 9.1-inch-long feet can be easily unscrewed. Thus, you can pack the griddle in a bag and transport it. You can get them in sizes up to 22 inches in diameter for your group camping.