Harken
7807 Hoister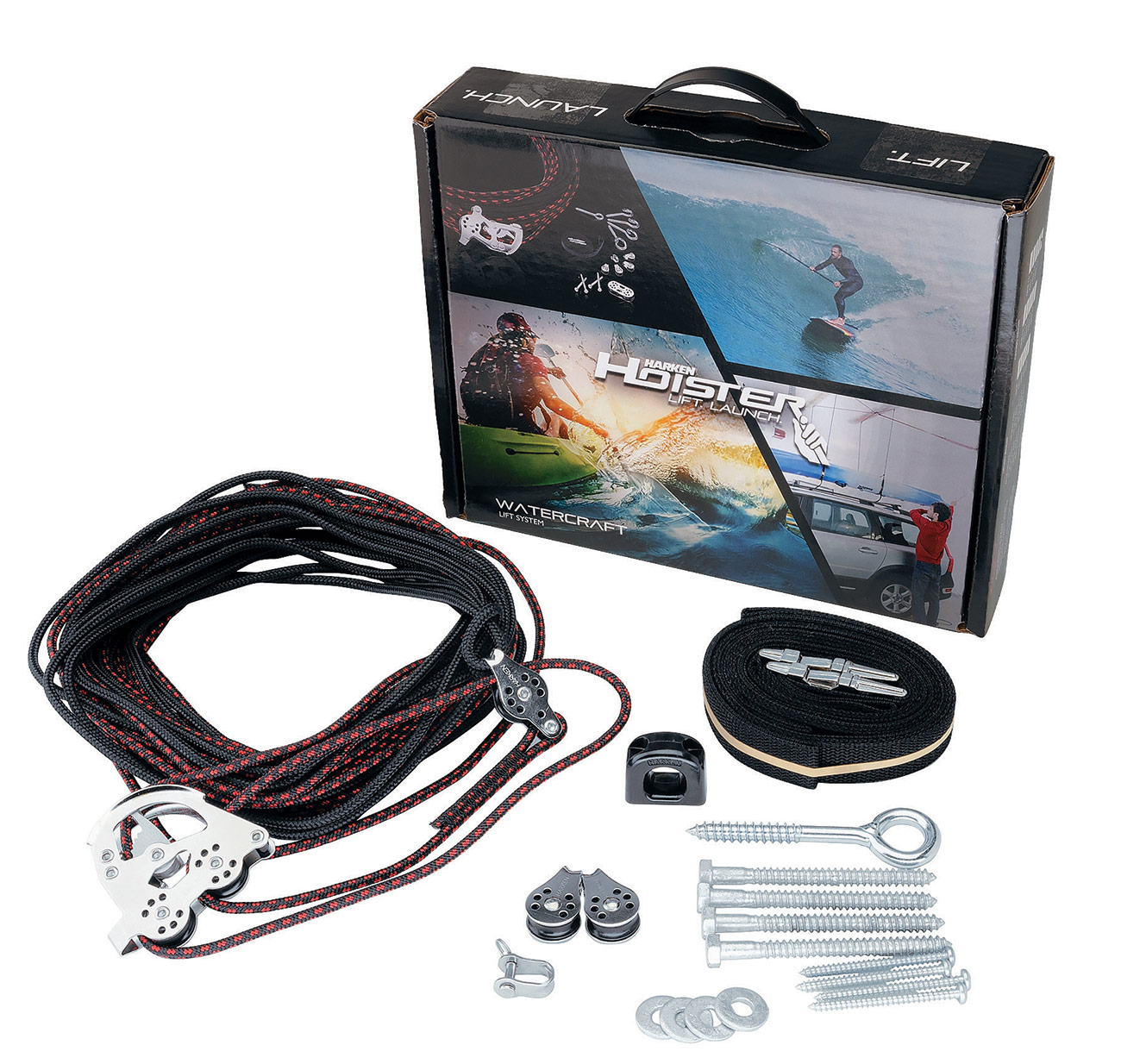 We have two Hoisters at our house. We love them. They keep our boats up and out of the way, and safe from any form of cloddish feet or overly-excitable animals.
I even had to resort to my old high school trigonometry to calculate where to put the bolts as our garage has a (for no understandable reason) highly vaulted, and high ceiling. So all of this is to say that after spending way longer than the average person would need to put one in, I then put in another, and the beloved has asked me to do it yet again. And I will.
The 7807 is a two-pulley hoister. It's for things like bicycles and anything that isn't particularly wide or heavy (ideally 15-60 pounds). The two-pulley versions are even easier to install than their four-pulley ones. Trust me. Once you have one, you'll never want to be in a home that doesn't.
Torqeedo
Ultralight 1103AC
The 1103AC is a heck of a motor for larger fishing kayaks. It's a souped-up version of their 403AC.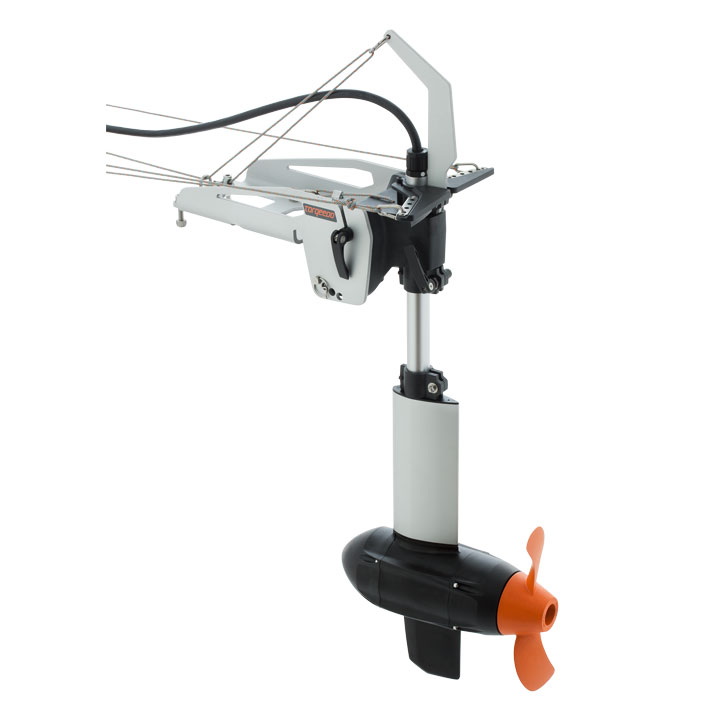 Instead of 1 HP equivalent (33 lbs thrust), the 1103AC generates the equivalent of 3 HP (70 lbs thrust). It's nearly silent thanks to the direct drive design (the smaller 403AC uses a reduction gear that whines). The direct drive also gives near instantaneous throttle response; no 1-second lag here. It's not heavy at all - the motor and battery are only 33.7 pounds.
Of course, with great power comes great responsibility. They've limited the motor head rotation for safety and recommend that it be installed on larger (the longer the better) boats. (It really cooks. The maximum attained speed was 7.8 mph on a Wilderness Systems ATAK 140 with a 155 lb. occupant. You can see why you don't want to put this on a small 9 foot kayak.) One other caveat: Don't install this on an older Ultralight 403A (or AC) mounting bracket. There's more force than they were designed to take.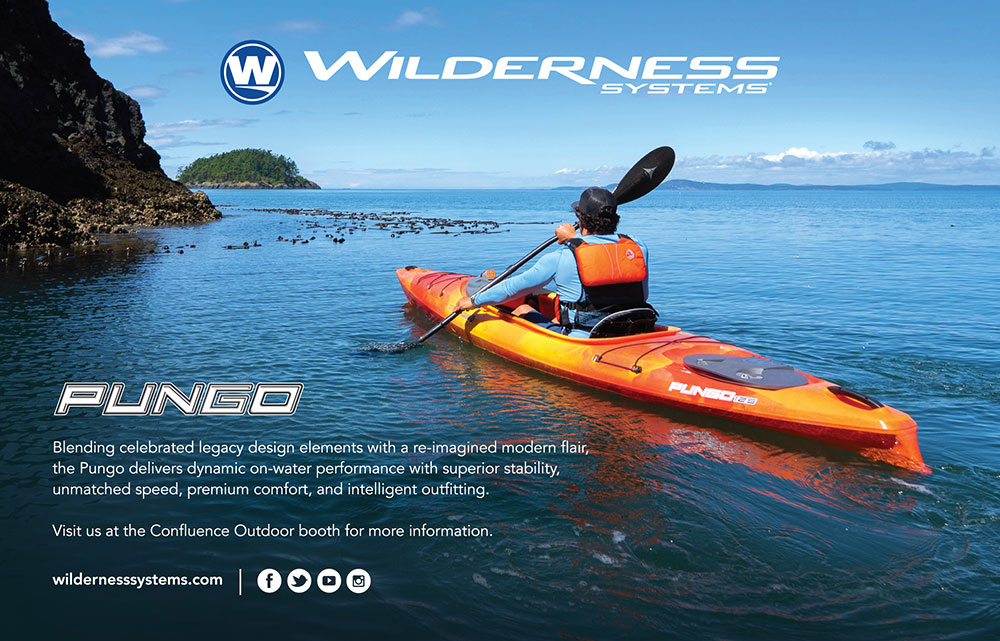 Northstar Canoes
Lounger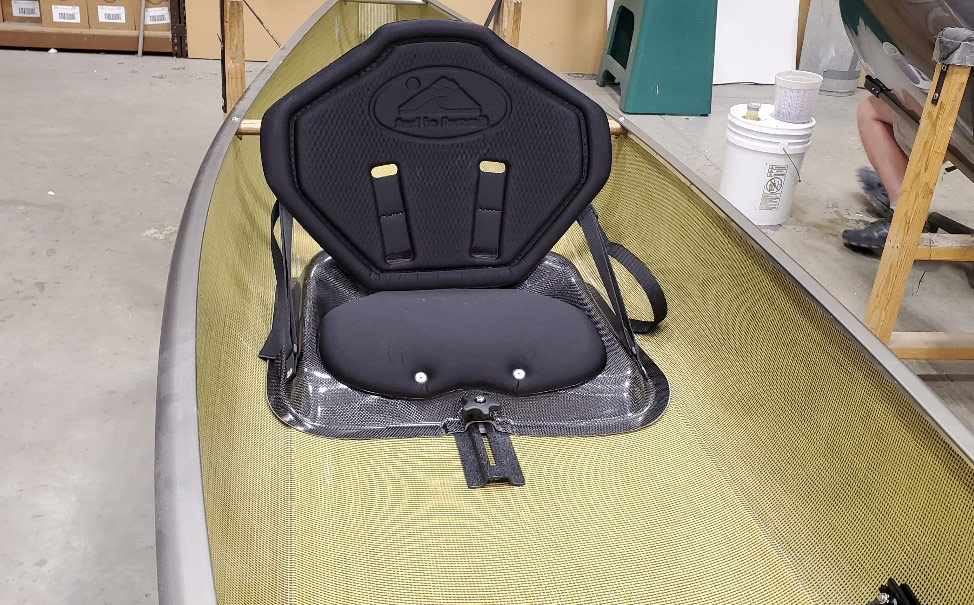 For those looking for a boat nap or greater comfort, Northstar's got a new seat. The Lounger Seat starts with a carbon seat pan, and is topped off with a comfy, compression-molded foam seat pad and back. Most exciting is the Lounger has an adjustment of 12" on its track, allowing paddlers to trim for dogs, kids, or gear. Any Northstar solo canoes ordered as a pack boat can be outfitted with the Lounger as an upgrade.
Northstar Canoes
Portage Pads
Northstar's General Manager, Bear Paulson, is a hard-core canoeist. He willingly carries a B 17 in IXP with wood gunwales over portages exceeding 16 miles. He reports that these pads were the bomb.
They're comfortable, rugged, and lightweight block-style pads. They clamp on to virtually any yoke without resorting to whipping out your drill. They're a mix of comfy open-cell foam for comfort, and closed-cell foam next to the plywood base so that your shoulders will never bottom out on it.