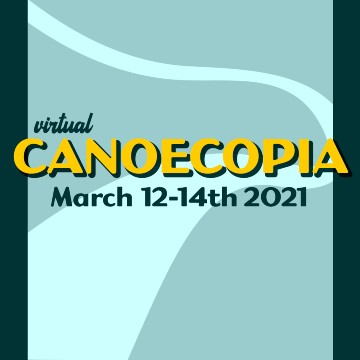 Includes access to presentations, interactive exhibitor booths, and special deals and incentives on gear. Most presentations will be available for viewing up to 60 days after the event.
Plus, you have the option to receive a free one-year digital subscription to Paddling Magazine and/or Kayak Angler, each valued at $12.95, free with your ticket purchase. If purchasing multiple tickets, note that the subscription sign up is only applied to the person purchasing the tickets.
Note: If you purchased a ticket for Canoecopia 2020, your ticket will be honored at the next in-person Canoecopia. If you would prefer a refund, please return your tickets by mail or in-person to Rutabaga - 220 W Broadway, Monona, WI 53716 - and we can refund you no problem. You will need to purchase a ticket for the virtual event separately.

*In addition to purchasing your ticket, you may also donate to Rutabaga's Josh Kestelman Scholarship Fund. The Scholarship Fund is a central part of our ongoing commitment to make paddling accessible to all, with the funds going to help offset the costs of paddling programs for local area youth. The fund exists because paddlers from near and far have given us the resources to keep serving kids. Every donation, large or small is a chance for more kids to get out on the water, so if you'd like to contribute, any amount is greatly appreciated!
Note that this donation is not tax-deductible.