P&H Kayaks
, based in the UK, has a range of sea kayaks that have been honed to perfection over the last 50. Our range is not a collection from various disciplines within kayaking and canoeing, or an attempt to add breadth to a range of whitewater or recreational kayaks". The range consists purely of the World's finest sea and open water touring kayaks. These kayaks are our business, our recreation and our obsession.

Current Designs
, based out of Winona, MN, has been building premium touring kayaks, surf skis and related paddling equipment since 1982. Their kayaks possess that unique combination of graceful form and exceptional performance found only in truly timeless products. As the leading composite kayak builder in the world, they keep pace with the very latest in materials and production techniques to build the strongest and lightest kayaks available. With over twenty different kayak models to choose from, and just about any color combination you can imagine, there is a perfect Current Designs kayak for everyone. That is why experienced paddlers all over the world consider their Current Designs to be A WORK OF ART... MADE FOR LIFE.

Since 1985
Wilderness Systems
has been creating innovative designs tuned for performance, premium outfitting, and stunning quality making their boats among the most acclaimed paddling experiences in the world. From new entrants to seasoned experts, Wilderness Systems kayaks are designed to get you where you want to be, more often - on the water.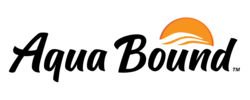 Aqua Bound and Bending Branches
have been making beautiful canoe and kayak paddles for over 20 years. The paddles are built right in their factory in Osceola, WI. Branches is committed to continuing the Aqua-Bound tradition of extraordinary quality and service. Get your hands on an Aqua-Bound paddle and prepare to elevate your experience.

NRS
, founded in 1972, provides quality equipment and technical solutions to boaters of all skill levels. They work to maintain that edge by continually creating innovative products. At NRS, their purpose is to treat the customer, in the way they like to be treated. They're here because they love what they do and because they love paddling.

Seals
has made sprayskirts for years for some of our other manufacturers. Now they're branching out with their own brand, and the quality and value is outstanding. When a company spends 20 years making sprayskirts, they learn a thing or two. Custom skirts and such are no problem for Seals.