I know three things to be true: 1) All dogs are good dogs; 2) Most dogs love to camp, and 3) Not all dogs love paddling. That makes paddling dogs of any breed special. And of all the dogs that my wife Jan and I have ever had on our own or together, adopting Jack resulted in something truly special on the water and in our lives.
We found "Miguel," as Jack was initially named, at a shelter in northern Wisconsin. His online adoption photos showed an adorable black-and-white furball that looked like a border collie. In person, he was also hyperactive, attacking falling leaves that blew into his kennel, and staring down and charging anything or anyone that came near his enclosure.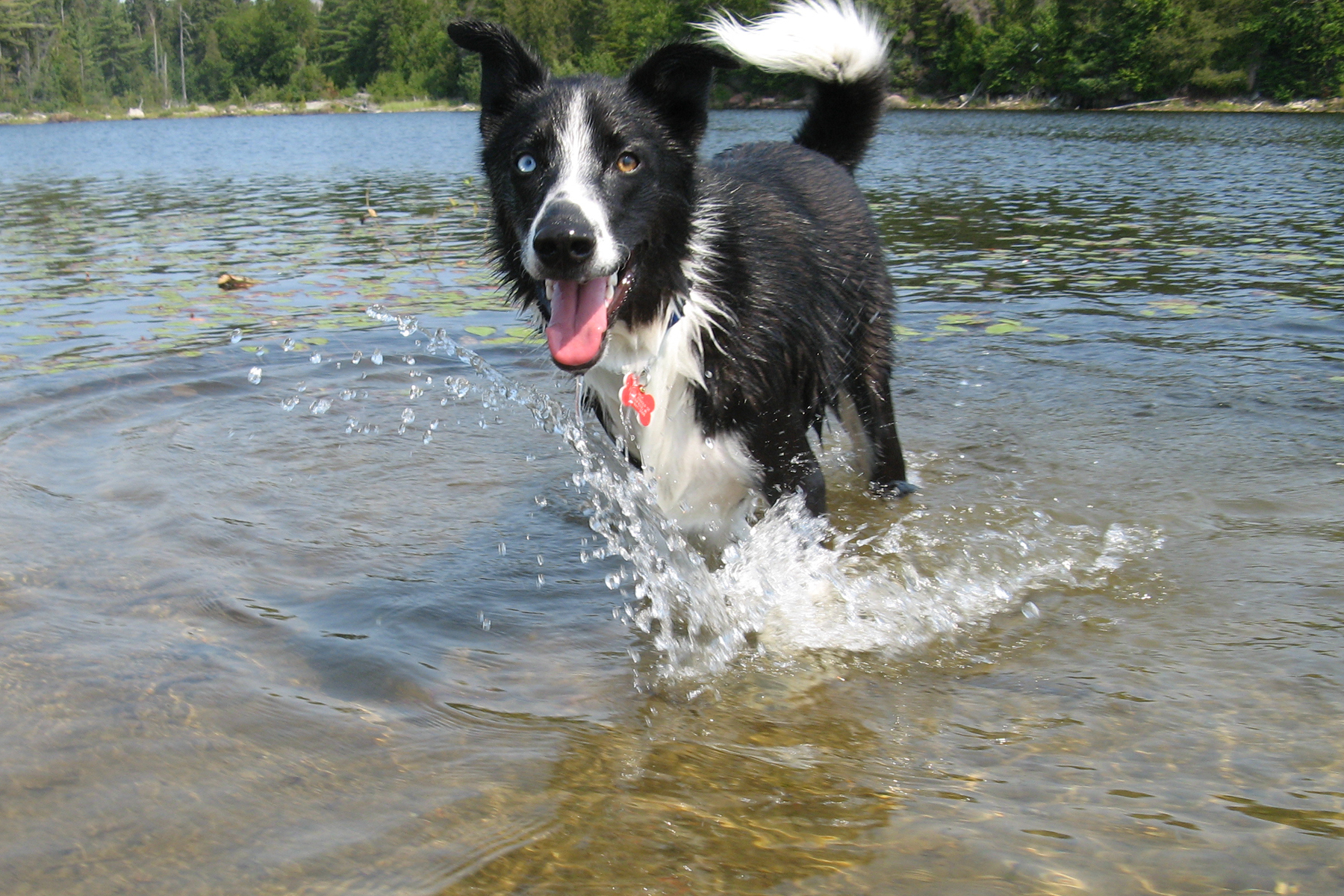 Miguel was so hyper, in fact, that I told Jan raising the pair of malamute puppies housed near him would be far less work than Miguel alone. But she already had her heart set on him, a decision for which I will be forever grateful. Once back home in Marshfield, we renamed him "Jack" for the uber-silly character on the TV comedy, "Will & Grace." It turned out to be a fitting name. Meanwhile, a doggie DNA kit gifted to us by my sister revealed his genetic make-up to be husky and standard collie.
The following spring we began training our growing pup for the water. We took our Wilderness Systems Pungo 140 into the back yard, giving him treats when he was sitting in its oversized cockpit. Then, we'd rock it back and forth so he would get used to the motion of a moving kayak. Jack did well with this, so we purchased a Ruffwear PFD for him. It was as much for the top-handle as the flotation, in case the high-energy dog decided to chase waterfowl or jump into the lake and had to be hauled back into the kayak. But to our surprise, he sat right in front of Jan and seemed fascinated by the movement and constantly changing scenery. Jan never needed the extra clothes or towels we packed in case he became squirrely and capsized them.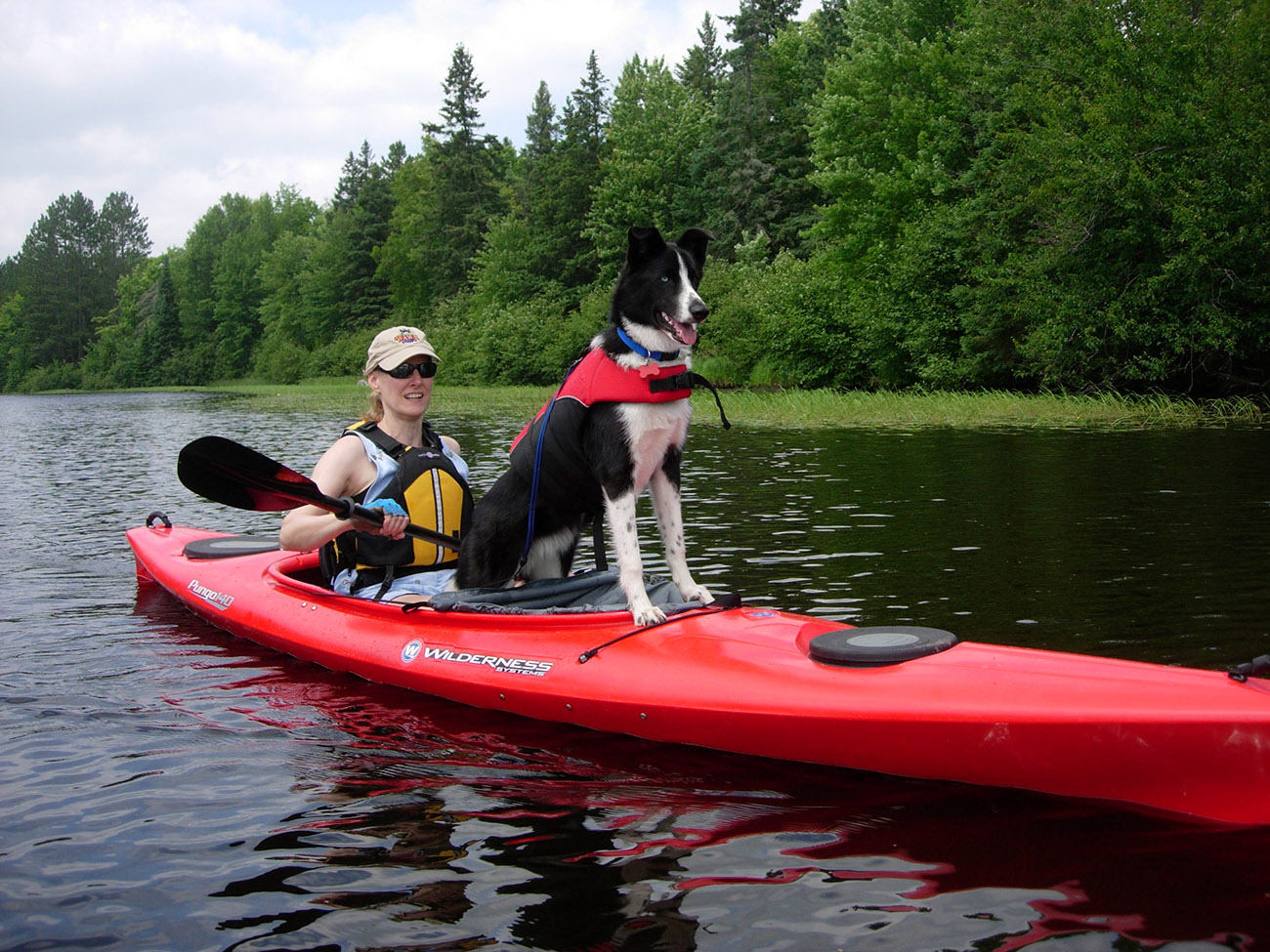 After that first paddle, we began regularly visiting a nearby reservoir with a small wooded campground. In camp, Jack was a sniffing machine, patrolling the grounds and "protecting" us from chipmunks, rabbits, and squirrels. We'd also soon learn that he preferred the sticks we toasted marshmallows on rather than the treats themselves, that he felt he was a lap dog no matter how big or muddy he became, and he inexplicably and hilariously began making Chewbacca's wookie noises. It was also clear that he regarded the entire campground, and everyone in it, as his own. It was here that Jan said for the first of what was likely a million times, "It's Jack's world and we just live in it."
Paddling together at the reservoir became one of his favorite activities. As Jack became accustomed to it, he also began standing in the kayak. From that standing position, Jack moved to an overly-dramatic "George Washington crossing the Delaware" pose, with his front legs up on the kayak deck and his rear legs on the bottom of the cockpit. This afforded him a better view of his surroundings and became his standard kayaking position.
But soon that wasn't enough, either, so he began forays completely onto the top deck and toward the front of the 14-foot kayak. As expected, he would lose his balance once past the front hatch and end up in the drink. On those occasions, the Ruffwear's handle helped greatly as we had to haul the 60-pound swimmer back into the kayak. This also prompted a "squeegee" of Jack's tail so that it wouldn't splash water into our faces as he wagged it. The entire scene was comical and became part of the routine of kayaking with Jack.
At home, Jack the puppy grew older, but not up. Like many huskies, he began getting more talkative (read: "lippy"). When he wanted something like food or a treat, he would look at it, then stare directly in your eyes and growl, then look back at the desired object. There was no mistaking the message. And on the rare occasion when he hadn't sandwiched himself in between us on the couch, he would somehow bend his head up and over backwards from the floor to see what we were doing. Most dogs would simply turn around and look at you. But not Jack. It was just the way he saw the world.
Once we were certain the older Jack could handle a longer paddling trip, we planned a two-week kayak-camping excursion in Canada's Lake Superior Provincial Park. Of all the trips Jan and I have been fortunate to take, this one remains our favorite.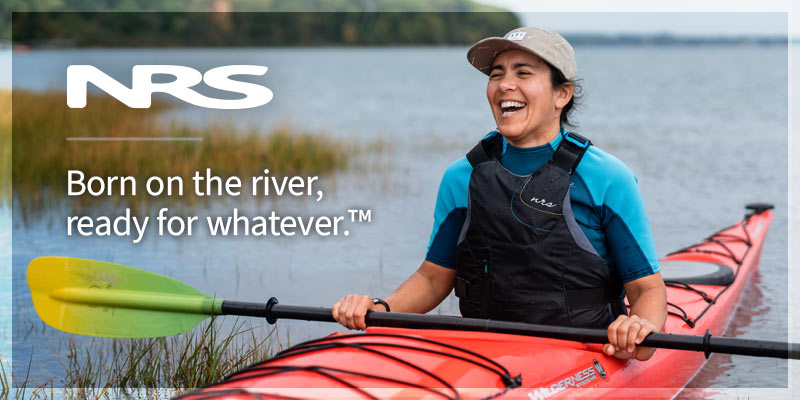 Because we were in the backcountry, with its strong possibility of wildlife wandering into camp, we kept Jack on a short leash. This also was due in part to his "crazy-dog runs," which consisted of a series of ever-widening circles sprinted at full speed. Nonetheless, he was excited for our daily paddles and leashed walks on the short trails around the camp. He also stood riveted to the shore as a pair of loons swam by the campsite multiple times per day with their chick.
Late one evening, Jack woke us with a series of huffs. As I became more awake, I realized a black bear was nearby. Sound carries far in a quiet forest at night, and it was obvious the bear was trying to get to our hanging food. Jack was laser focused on the direction of the bear, and I yelled as loudly as I could at it. Thankfully, the bear ran away, crashing through the woods. Score one for Jack, zero for the bear. (While we later heard wolves, they never came into the campsite, nor did the cougar we saw nearby when paddling a few days later.)
On one longer paddle in the park, we stopped at a small remote island for lunch. Once on shore, Jack picked up the scent of a moose and began following its tracks across the sand. He continued following the tracks and ran at full speed through shallow water to an adjoining island to see if the moose was there. Thankfully it was not, but Jack took the opportunity to run crazy dog circles around the entire island, then trotted like a proud pony back to our lunch site.
It was on this trip that Jack's husky genetics came to the fore again. As we paddled into a shallow channel one day, Jack leapt from the kayak and started running ahead of it in the mucky, foul-smelling mud and water. Because Jan was holding him on a retractable lead, he actually began pulling her and the kayak behind him. It wasn't hard to picture him on a husky sled-dog team then, nor was it later when he started yipping and howling loudly whenever he got excited on or even sometimes near the water.
There were many more trips with Jack over the next dozen years, though most of these were closer to home. The primary reason for these shorter trips was the adoption of a second shelter dog, Gaya, a border collie-spaniel mix who dislikes the water and would never venture into the backcountry on a paddling trip. In fact, on the first day we tried to take her out on a lake, she literally barked at the kayak! Jack was still completely in his element on the kayak, and thrilled to paddle straight out into a wide-open Lake Superior. Switch on a vacuum cleaner at home, though, and the now 75-pound beastie would hightail it into another room.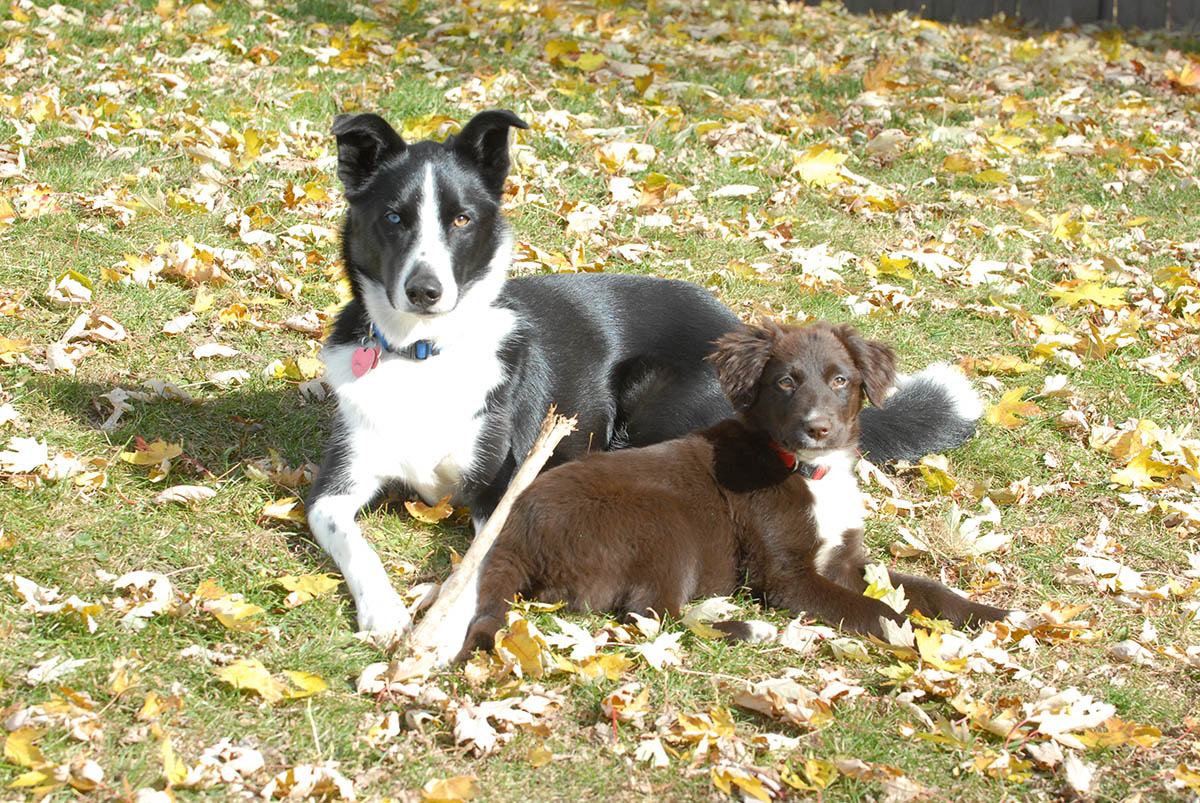 Late last fall, Jack and I made a "boys trip" north to our favorite reservoir. My friend Matt Sayles joined us there and we went paddling together for the first time in our canoe. While Matt valiantly tried to fish, Jack did his best to get to the bow of the now-wobbly boat. I'm not sure Jack enjoyed it as much as the kayak, but he seemed happy to be on the water. And like the old days, he was on the prowl in the campground again, nose pressed firmly into the fallen leaves on the forest floor.
Shortly thereafter, on Thanksgiving week of 2020, I set up my Snowtrekker in our sideyard so I could do a video call-in from the tent as a guest on Dennis Rogers' Canoehound Outdoor Adventure Show. After Jan let Jack and Gaya out of the house that evening, they made a beeline for the illuminated tent. As Gaya watched from my side, Jack immediately did two crazy-dog runs around the canvas shelter, leaping over the guy wires for additional effect. His work apparently done, he trotted happily back to the porch. Jan and I couldn't help but laugh: Our 14-year-old husky still had the heart, and ambling sideways trot, of a puppy.
Of course, the problem with any dog's life story is that it's far too short. Sometime late that evening, Jack suffered the first of several strokes. It was heartbreaking to see that silly personality disappear. His last recognizable action as Jack was to walk over to Jan and lick her hand. We took out his Ruffwear PFD and used its invaluable handle again, this time to help steady our boy during his last walks outside. We called our amazing veterinarian, Dr. Jerry Bellin of the Wildwood Animal Hospital, who came to the house and we said a necessary goodbye to our adventure buddy.
There's not a day that goes by in which we don't think about that silly dog and feel grateful for our time together. Jack added so much to our lives, and made activities we already loved even better. Indeed, he still makes us smile when we talk of him or look at the many photos we took together over the years.
Our smaller family/pack continues playing in the great outdoors, hiking and camping with Gaya. Later this spring - when the water "softens" and warms - we will try taking our sweet girl out in the 18' Nova Craft expedition canoe to see if she'll feel more comfortable in a bigger boat. I remain hopeful, but will pack extra clothes and towels in a dry bag...just in case.
Naturally, we will continue bringing shelter dogs into our family and continue taking them on outdoors trips. Life is just better with them around. And for those really special dogs who love being on the water, there is a Wilderness Systems Pungo and Nova Craft Prospector waiting in the garage, ready to provide them with a lifetime of adventures.