Canoecopia is presented by
Rutabaga Paddlesports
Virtual Tickets
3-Day: $15.00
Virtual Show Hours (CST)
Fri 3/12: 12 - 8 PM
Sat 3/13: 10 - 6 PM
Sun 3/14: 10 - 6 PM
Phone Hours for Boat & Trailer Purchases
Fri 3/12: 12 - 8 PM
Sat 3/13 - Thu 3/18: 10 - 6 PM

Feedback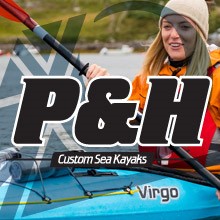 Information regarding Canoecopia 2021 will be available soon.
Canoecopia is hosted by Rutabaga, a paddler-owned business in Madison, Wisconsin. Because we're paddler-owned, we're passionate about what we do. There are four main reasons we put on Canoecopia.
First,
Education and Inspiration
. The folks who make the cut to present at Canoecopia are the best paddlers and teachers from all over the globe. They're here to teach you about everything from gear selection, to how to pack for an expedition, to how to improve your outdoor skills. They are also here to give you an insider's glimpse at paddling in exotic destinations all over the world and to show you that YOU can do it too!
Second,
Exposure to Guides, Outfitters, and Schools
. Canoecopia has over a hundred exhibitors who are leaders in their areas of expertise. Whether it's sea kayaking in Baja California with the grey whales, an expedition above the Arctic Circle in canoes, or a women's-only wilderness trip, we have folks who have been there and want you to go too. You'll also find schools teaching outdoor skills in many forms, from half-day courses to multi-week expeditions.
Third, we believe in
Charitable Giving
. We are blessed with abundant resources in this country, and sharing it with organizations who keep our lands and waterways clean, safe, accessible and protected is part of our charter. We donate a portion of the proceeds from Canoecopia to charitable non-profit groups, and Rutabaga, our parent company, matches that donation.
Last (and not least),
Access to Great Gear at Great Prices
. We search the paddlesports world to bring you the best gear at competitive prices. There will be discounts, gifts, and rewards for buying at the show that are not available the rest of the year. Especially in the current COVID reality, we have worked hard to make boats and gear available to you at the start of the season, knowing that supply chains may be disrupted again this year. We also beat the bushes to get close-out deals that can save you tons of money, whether you're a beginner or a seasoned veteran.
Canoecopia is the world's largest paddlesport exposition, and it didn't get that way by accident. We love providing these services to the paddling community and we love the family reunion atmosphere. If you haven't been to Canoecopia before, we welcome you in advance and hope you enjoy your weekend!
Good paddling,
The gang at Rutabaga