Canoecopia is presented by

Presenting Sponsor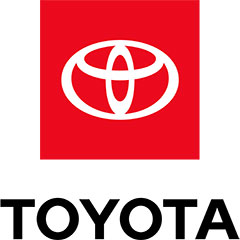 ---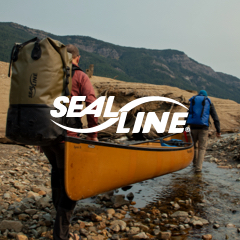 Location
Alliant Energy Center
1919 Alliant Energy Way
Madison, Wisconsin
Show Hours
Friday: 3 PM to 8 PM
Saturday: 9 AM to 6 PM
Sunday: 10 AM to 4 PM
Tickets
1-Day: $15.00
3-Day: $30.00
Ages 17 and under are FREE
Cash or check only for tickets purchased at the event
Virtual Tickets
Virtual: $15.00
Access for 90 days
Parking Fees
1-Day: $8.00
Cash or credit, fees collected by Alliant Energy Center
Feedback

In-person tickets: $15 per day, $30 weekend pass Virtual tickets: $15 Advances ticket prices:$13 per day, $26 weekend pass Virtual tickers : $13
You can purchase tickets before the event
online
, over the phone by calling Rutabaga Paddlesports
608-223-9300
or in person at:
Rutabaga Paddlesports
220 w Broadway
Monona WI 53716
Tickets can also be purchased at the doors during the event.
Absolutely!
Yes, if you do not want to attend the 2022 show you are welcome to return your tickets, or transfer them to a virtual ticket. You can return your ticket by mail or in person. If you want to transfer your ticket to a virtual ticket please call us at
608-223-9300
.
Yes, your tickets from the 2020 show can be used in 2023 if you do not want to attend either the in person show or transfer.
Yes, we will have a full weekend of presentations and speakers at the event. Please visit the Presenters Page for more information.
No. There will be a different set of presentations to access in the virtual event. Some might cross over but it will not be the exact schedule as the in-person show.
The virtual portion of the show will be available during the live event, as well as up to 90 days after the live event.
Please note:
The two events are separate entities and will not necessarily have the same presentations offered for both due to travel restrictions, technical abilities, etc. All virtual presentations will be pre-recorded, and will not be a recording of the in-person presentations.
Due to supply chain issues there will not be a discount on boats at Canoecopia this year. There will be discounts on select categories of gear at the show.
Special order boats will be very limited this year and will vary from vendor to vendor.
The 2022 show guide will be digital. We will have printed maps and speaker schedules at the event.
On March 1st, the Dane County mask mandate expired. Per county health officials, this means masks are no longer required indoors. We respectfully recommend that attendees still wear a face covering while attending Canoecopia. Individuals with a medical condition or a disability that prevents wearing a face covering, or individuals who are hearing impaired should do what's best for them.
At the request of our speakers (and the fact that the speaker rooms are often very full),
masks are required to be worn in speaker rooms
. Masks will be available if needed at no charge outside the speaker area. For those who don't wish to wear a mask in speaker rooms, most of the presentations are available to watch virtually by purchasing a virtual ticket.
The health and safety of our paddling community remains a top priority, and our staff will be required to wear a face covering.
Of course, people who are symptomatic should be responsible to our community and attend next year. Your tickets, if purchased already, may be refunded or used in 2023.
We look forward to bringing our paddling community together for the first time in three years. We can't wait to see you all.
Thanks for your cooperation. We really appreciate it!
Darren and the Canoecopia staff
Friday March 11th: 3pm-8pm
Saturday March 12th: 9am-6pm
Sunday March 13th: 10am-5pm
Starting Friday March 11th at 3pm, with presentations viewable for 90 days!
Please note that Rutabaga's physical store will be closed to in-person shopping Tuesday March 8th through Thursday March 17th, and re-open Friday March 18th, to accommodate the event.
All times are listed in Central Standard Time.