Canoecopia is presented by


Location
Alliant Energy Center
1919 Alliant Energy Way
Madison, Wisconsin
Show Hours
Friday: 3 PM to 8 PM
Saturday: 9 AM to 6 PM
Sunday: 10 AM to 5 PM
Tickets
1-Day: $15.00
3-Day: $30.00
Ages 17 and under are FREE
Cash or check only for tickets purchased at the event
Virtual Tickets
Virtual: $15.00
Access for 90 days
Parking Fees
1-Day: $8.00
Cash or credit, fees collected by Alliant Energy Center
Feedback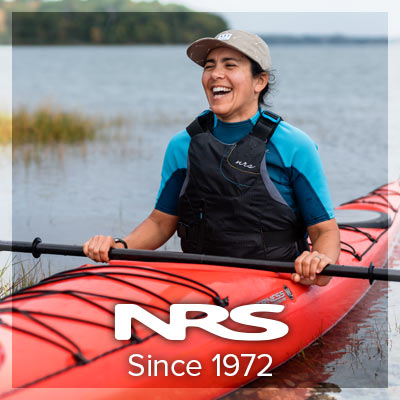 Canoecopia is back, and will be in-person at the Alliant Energy Center for the first time in three years! We're knee-deep in preparations and wading deeper, as we are excited to offer a virtual event this year as well! Check back for details.
With gratitude,
Darren Bush
Owner, Rutabaga Paddlesports
Canoecopia is the largest paddlesports consumer event in the world.
More than 250,000 square feet of kayaks, canoes, stand up paddleboards, outdoor equipment and clothing, with the best selection of the season, make Canoecopia a "must go" place for gear! Over 180 seminars and clinics make Canoecopia an educational event where you can learn about the perfect gear for your style of paddling, develop skills to get you where you want to go, and discover some of the many places to paddle, both near and far. To read about COVID-19 protocol for the event click
here
.
Canoecopia will follow the Dane County Public Health Order. For further information see
Dane County Guidelines
Virtual Canoecopia won't replace the energy that comes from person-to-person interactions, but we want it to be the next best thing! Last year's virtual event was a big success for the paddling community both near and far, so we decided to offer it again this year.
Presentations for the virtual event will be pre-recorded, so whether you live far away, or even if you attend the show in-person, a virtual ticket will give you access to presentations long after the weekend, available for viewing for 90 days!
Plus you can wear your pajamas. :)
If you're interested in experiencing life on the water, Canoecopia is the best place to spend the weekend!
Registration for exhibitors for 2022 is open!
Canoecopia is a great showcase for your business or products. We allow select outfitters, guides, schools, and people with a specialized product that is outdoor or paddlesports-related to exhibit at Canoecopia (no ginzu knives or Sham-wows, please). If you're interested, contact
Darren
at darrenb@rutabaga.com. Don't wait, we'll be filling up quickly!
Requests for speaker proposals are now being accepted!
Do you have a great story to tell that is related to paddling? Email
Amelia
at ameliag@rutabaga.com and she'll send you the application. While we do bring back popular speakers year after year, well over half of our speakers are new each year.