Canoecopia is presented by

Presenting Sponsor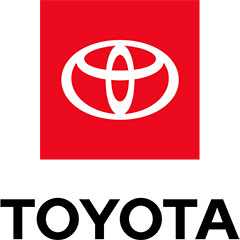 ---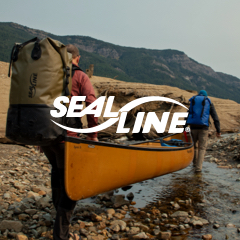 Location
Alliant Energy Center
1919 Alliant Energy Way
Madison, Wisconsin
Show Hours
Friday: 3 PM to 8 PM
Saturday: 9 AM to 6 PM
Sunday: 10 AM to 4 PM
Tickets
1-Day: $15.00
3-Day: $30.00
Ages 17 and under are FREE
Cash or check only for tickets purchased at the event
Virtual Tickets
Virtual: $15.00
Access for 90 days
Parking Fees
1-Day: $8.00
Cash or credit, fees collected by Alliant Energy Center
Feedback

Canoecopia is approaching and the excitement is building! We are thrilled you will be attending! Included below are important things to know as you look to plan out your weekend.
The virtual event is hosted on the platform Whova. You will need to create an account in Whova to access Virtual Canoecopia using the same email that you used to pay for the ticket.
Access emails will be sent out from Whova to the email address you used when you purchased your ticket, on and after Monday, March 7th, 2022. Note that you will not be able to sign in until you have received the access email from Canoecopia.
To access Whova/Canoecopia
on a desktop or laptop
click
Whova on Desktop
and create an account with the email address you used to purchase your ticket.
To access Whova/Canoecopia
on a mobile device or tablet
, you will need to download the mobile app first, and then create an account with the email address you used to purchase your ticket.
Whova on Apple Store
- iPhone, iPad
Whova on Google Play
- Android
You don't need a special code to get in, just the email address you used when you purchased a ticket. If you get prompted for a code, that means you are either a) trying to sign in before you were sent access to the event from Canoecopia OR b) not signing up with the email you used when you purchased your ticket. If it is after March 7th, and you are having trouble creating an account, you may have entered your email incorrectly when purchasing your ticket so please email Amelia Goetz at
ameliag@rutabaga.com
if this is the case.
Once you are logged into Whova, bookmark the webpage on your browser so you can easily access the event in the future - Virtual Canoecopia 2022.
Use
Google Chrome
when accessing the event from a desktop or laptop. While internet browsers such as Firefox, Edge, Safari, etc. will work to explore the event platform, they don't seem to work as well as Chrome for watching the embedded speaker videos.
We've found that for LIVE sessions, downloading the
Zoom desktop app
ahead of time is helpful if you don't already have it. This is not required, but it may save you time in the event you have any audio or video issues while watching presentations through the embedded video links on the platform.
You will be able to watch over 80 presentations on topics that include paddling destinations, outdoor skills, history, conservation efforts, cooking, fishing tips, fitness, and more. As an attendee, we want to make sure you are able to get the most out of the presentations, so read on for some how-to's.
Watch Presentations
There are a few different types of presentations: recorded presentations, recorded presentations followed by a live Q&A session, and fully live presentations with live Q&A included in the session. Here are more details:
-
Pre-recorded presentations
will be viewable as soon as the event begins on March 11th at 3pm.
-
Live Q&A sessions
that follow a pre-recorded presentation will be set up as a
sub-session
found under the main presentation session.
-
Live presentations
will have a Zoom link to join, which will be located in the session.
-Live sessions will be recorded and uploaded to Whova the week following the event.
-ALL presentations will be viewable for 90 days after the event, and you can watch them as many times as you'd like so you won't miss a thing!
To find a specific presentation to watch, use the Agenda tab. You will see that most presentations are scheduled for the 3pm time slot on Friday, March 11th. The handful of live presentations will show at their
scheduled
times. You can sort by topics using the "filter by tracks" option, or use the search bar to find a presentation by it's title or by speaker name.
Ask Questions
You can ask a question at any time, before, during, or after a scheduled session, and we encourage you to do so!
-Ask a question using the Q&A tab to the right of the presentation video in Whova. If the question has already been asked by someone else, "upvote" it by clicking the thumbs up button next to the question. The speaker will then know there is more than one person wondering the same thing!
-Live Q&A sessions will begin with answering the questions that are asked in the Q&A tab, and then by having people "raise their hand" in Zoom using the "Reactions" button.
-Please note that even though the event platform, including all presentations, will be open to ticket holders until June 12th, we are only asking speakers to be engaged during the week of the event, and not after. Feel free to ask questions if you are watching presentations past the March 11-13th weekend, and know that if the speaker has time to respond, they will.
Leave Feedback
After watching a presentation, you can provide session feedback on the Canoecopia website at
www.rutabaga.com/canoecopiafeedback
.
Other Things to Note
-Login to Whova once you get your access email, to see if the speaker you are interested in has a poll for you to answer.
-Look for any documents to download in the session that the speaker thought would be a useful addition to their talk.
-Check out the Community section of the event to engage with other attendees.
-There will be no exhibitor booths this year since the event is also taking place in-person.
Check out the
Whova Attendee Guide
for tips on getting the most out of the platform.
Thank you for partaking in this virtual Canoecopia adventure!