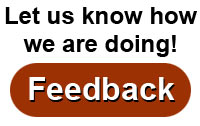 Canoecopia is presented by
Rutabaga Paddlesports
Location
Alliant Energy Center
1919 Alliant Energy Way
Madison, Wisconsin
Show Hours
Friday: 4 PM to 9 PM
Saturday: 9 AM to 6 PM
Sunday: 10 AM to 5 PM
Advance Tickets
1-Day: $13.00
3-Day: $26.00
Ages 17 and under are FREE
Day of Event Tickets
1-Day: $15.00
3-Day: $30.00
Ages 17 and under are FREE
Cash or check only
Parking Fees
1-Day: $7.00
3-Day: $19.50
Cash only, fees collected by Alliant Energy Center

Request a Show Guide
| | | |
| --- | --- | --- |
| www.cliffcanoe.com | | Cliff Jacobson is one of North America's most respected outdoors writers and wilderness paddlers. He is a retired environmental science teacher, an outdoors skills instructor, a canoeing and camping consultant, and the author of more than a dozen top-selling books and a popular video on canoeing and camping. His flaghsip book, Canoeing Wild Rivers, 5th Edition is the premier text for canoeing wilderness rivers. His new "teen" book, Justin Cody's Race To Survival, combines a fictional wilderness survival adventure with practical outdoor skills-a first for books of this type. Cliff is a distinguished Eagle Scout, a recipient of the American Canoe Association's prestigious Legends of Paddling Award and a member of the ACA Hall of Fame. |

If you want to get eaten alive by bugs, go to the Canadian Arctic in June. The black flies and mosquitoes which live there weigh more than ten times as much as all the plants and animals put together! An acre of swarming bugs could drain all your blood in about three days! We'll check out "your enemies" - and learn how to resist them with repellents, insecticides, head and body nets, specialized clothing, and "attitude." Recommendations for children and pets will be included. There are some tricks Cliff is happy to share. All updated with the latest information!

Here's a wealth of food ideas that will make your canoeing and camping trips more fun. Emphasis is on delicious, fast-to-fix entrees that take less than 20 minutes to make. Discover pita pizza, garlic-cheese pita, and tortilla melts, caramel roll burritos. Plus, cooking tricks for blustery weather, and large groups. Example: How to make oatmeal for eight on a one-burner trail stove without burning the porridge. And, keep hot food hot long enough for seconds and thirds!

If rain has ever penetrated your tent, or your tent or tarp has blown down in a storm, this fast-paced session is for you! You'll learn how to choose a good tent and storm-proof a bad one, rig a rain-tarp that won't blow down in high winds, pitch twin tarps that won't smoke you out when you build a fire out front pack your gear so it won't get wet in rain or a capsize, build a one-match fire in places like the BWCA where all the "good wood" has been picked over, and more!