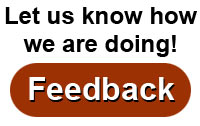 Canoecopia is presented by
Rutabaga Paddlesports
Location
Alliant Energy Center
1919 Alliant Energy Way
Madison, Wisconsin
Show Hours
Friday: 4 PM to 9 PM
Saturday: 9 AM to 6 PM
Sunday: 10 AM to 5 PM
Advance Tickets
1-Day: $13.00
3-Day: $26.00
Ages 17 and under are FREE
Day of Event Tickets
1-Day: $15.00
3-Day: $30.00
Ages 17 and under are FREE
Cash or check only
Parking Fees
1-Day: $7.00
3-Day: $19.50
Cash only, fees collected by Alliant Energy Center

Request a Show Guide
| | | |
| --- | --- | --- |
| www.fwolf.ca | | Frank Wolf is a Canadian adventurer, writer, photographer, and environmentalist. He is known for feature magazine articles and films that document wilderness expeditions around the world, with a focus on the Canadian North. His journeys include being the first to canoe across Canada in one season, and cycling 2,000 km in winter on the Yukon River from Dawson to Nome. He was named One of Canada's Top 100 Explorers by Canadian Geographic Magazine and one of Canada's Top Ten Adventurers by Explore Magazine. His first book of adventures, 'Lines on a Map' was published in October 2018 by RMB. |

Frank will be presenting his 2018 "Across the Barrens" expedition, a 1,750 km journey across the Arctic by canoe from Yellowknife to the Arctic Ocean, including the entire Back River. A thrilling combination of whitewater paddling, big lake traverses, grueling portages, amazing wildlife sightings, and Inuit culture, this journey through the heart of Nunavut is the perfect yarn for those who have paddled, or ever dreamed of paddling, through the legendary barren grounds of Canada.

In this fun and engaging talk, Frank shares stories from his new book Lines on a Map, a compilation of over 20 years of world-class paddling and other adventure stories. From being the first to canoe across Canada in a single paddling season to rowing the Northwest Passage, the audience will be enthralled and entertained by this one-of-a-kind presentation.

In 2016, Frank completed his 1,800 km Maskwa Nanook expedition, which evenly split time in the boreal forest of Saskatchewan and the tundra of Nunavut. A straight shot north from the town of La Ronge at the southern edge of the Canadian Shield, the trip followed an obscure route through the boreal forest before transitioning to a source-to-sea descent of the Kazan River, eventually finishing in Baker Lake, Nunavut. This engaging presentation will intimately take the audience inside a dynamic adventure odyssey.