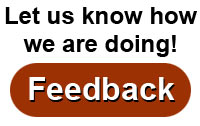 Canoecopia is presented by
Rutabaga Paddlesports
Location
Alliant Energy Center
1919 Alliant Energy Way
Madison, Wisconsin
Show Hours
Friday: 4 PM to 9 PM
Saturday: 9 AM to 6 PM
Sunday: 10 AM to 5 PM
Advance Tickets
1-Day: $13.00
3-Day: $26.00
Ages 17 and under are FREE
Day of Event Tickets
1-Day: $15.00
3-Day: $30.00
Ages 17 and under are FREE
Cash or check only
Parking Fees
1-Day: $7.00
3-Day: $19.50
Cash only, fees collected by Alliant Energy Center

Request a Show Guide
| | | |
| --- | --- | --- |
| | | Dan is a lifetime paddler, beginning when he learned canoeing basics with the Boy Scouts. In college he learned whitewater kayaking and has been an avid river runner ever since. While he enjoys all types of paddling, his favorite trips are multiday whitewater runs on wild rivers of the West. Closer to home Dan enjoys kayaking on Wisconsin's many fine whitewater runs as well as flatwater canoeing with family and friends. He has been an active leader and instructor over his long paddling career. Lately Dan's paddling passion has turned to sea kayaking with a return expedition planned in 2020 to the Lofoten Islands in far northern Norway. |

The Upper Midwest is a paddling paradise, blessed with a bounty of lakes and rivers. Getting started paddling canoes or kayaks can be confusing, even intimidating. There are so many choices, how do you choose what's right for you? This session will introduce you to the wide, wonderful world of paddlesports. York will cover the basics of boat selection, gear, safety, and places to paddle. The goal is to demystify paddling and get you out on the water to pursue your own paddling dreams, however mild or wild.

Wild western whitewater rivers are the stuff of paddling dreams. They offer river runners the chance to paddle multiple days through spectacular landscapes of mountains, canyons, forests, and deserts. The rivers are as varied and distinct as the western landscapes themselves. In this presentation Dan York will share images and experiences from paddling several premiere and pristine western rivers.
The rivers included in this presentation span the wide variety of western rivers. They include the Flathead, Salmon, Selway, and Owyhee rivers of the northern Rockies, and the Yampa, Colorado, Salt, and Green rivers of the desert Southwest. Choices of river travel also vary: raft-supported or self-contained? Commercial or private? York will discuss these options and their advantages and disadvantages.
Paddling and camping on western wilderness rivers are amazing experiences that anyone can do. York's presentation will inspire you to seek out your own western adventures and guide you on how to make your own western paddling dreams come true.