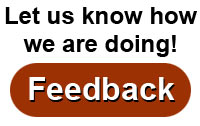 Canoecopia is presented by
Rutabaga Paddlesports
Location
Alliant Energy Center
1919 Alliant Energy Way
Madison, Wisconsin
Show Hours
Friday: 4 PM to 9 PM
Saturday: 9 AM to 6 PM
Sunday: 10 AM to 5 PM
Advance Tickets
1-Day: $13.00
3-Day: $26.00
Ages 17 and under are FREE
Day of Event Tickets
1-Day: $15.00
3-Day: $30.00
Ages 17 and under are FREE
Cash or check only
Parking Fees
1-Day: $7.00
3-Day: $19.50
Cash only, fees collected by Alliant Energy Center

Request a Show Guide

alaskadiyguy@yahoo.com


Rich 'Alaska DIY Guy' Williamson, along with his wife, Linda, has been traveling to, from, and around Alaska on a regular basis since 2004. In 2014, he obtained certification from the Alaska Dept of Tourism as an 'Alaska Certified Expert.' He is also a member of ATIA (Alaska Tourism Industry Association). He is uniquely qualified and experienced to assist the DIY (do it yourself) traveler to make customized plans to visit Alaska.

Rich has experienced Alaska fishing, hiking, canoeing, berry picking, and camping. He is uniquely qualified to guide you to experience the trip of a lifetime. Warning: Alaska is addictive. You will want to return time after time. He has developed resources, available for free distribution to those attending his show. 'Alaska Travel, Paddling, & Fishing Planner Resource Guide' and 'Alaska Fishing Tackle Suggestions.'


bookmark

Alaska is a scenic, vast and varied land with over 12,000 rivers! That's more fishing opportunities than one can experience in a lifetime. This explains why so many people have Alaska on their bucket lists. The reality is that if you visit once, and experience this fantastic fishing, you will be hooked, and want to return year after year.
The fishing in Alaska is totally different than most fishing in the lower 48 states. Rich will teach you what you need to know to be a successful angler in the Land of the Midnight Sun. He will discuss appropriate tackle for salmon and trout fishing, including methods, tactics, and a few tricks to entice the bite. He will share some critical knowledge to understanding how to time your trips to be there when the fish are present. There are many ways to access this fantastic fishing; air, roads, wading, canoes, kayaks, rafts, boats & motors, among them. Rich will also discuss what you can do with your catch.
Rich has compiled a couple of useful resources that will be distributed to all attendees of his presentation. 'Alaska Travel, Paddling, & Fishing Planner' and 'Alaska Fishing Tackle Suggestions' will both provide guidance for those planning to visit The Last Frontier.
bookmark