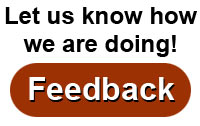 Canoecopia is presented by
Rutabaga Paddlesports
Location
Alliant Energy Center
1919 Alliant Energy Way
Madison, Wisconsin
Show Hours
Friday: 4 PM to 9 PM
Saturday: 9 AM to 6 PM
Sunday: 10 AM to 5 PM
Advance Tickets
1-Day: $13.00
3-Day: $26.00
Ages 17 and under are FREE
Day of Event Tickets
1-Day: $15.00
3-Day: $30.00
Ages 17 and under are FREE
Cash or check only
Parking Fees
1-Day: $7.00
3-Day: $19.50
Cash only, fees collected by Alliant Energy Center

Request a Show Guide
| | | |
| --- | --- | --- |
| www.whitecapkayak.com | | Neal Schroeter MD lives in Ironwood, MI & is an Emergency Room physician in Ashland, WI where the hospital conference rooms are named after the Apostle Islands. He owns a company, Whitecap Kayak, a business that mentors youth in leadership skills through kayak guiding & instructions. He is an ACA L5 Coastal Kayak instructor, L4 Whitewater instructor & L4 Coastal Kayak Instructor Trainer. He also is a pastor at the Range Community Bible Church in Hurley, WI. |

What do you do when calling 911 is not an option & someone is ill or hurt? Or, even if you could call 911, help is hours or even days away? What can you do about anaphylactic shock, hemorrhage, broken bones, dislocated shoulders, puncture wounds? This could serve as a great introduction and motivation to take a wilderness medicine course, or serve as a great review if you have taken one.

The Apostle Islands are one of the best places in the world to sea kayak! Some of the history and wonderful wilderness landscape will be reviewed. Neal will focus on what the area is like and what it takes to be safe and prepared to paddle in this special National Lakeshore Park.

In April 2016, Clint Mabie, a well-known Wisconsin paddle instructor died on the Black River. His best friend shares some perspectives on coping, preparation, risk assessment, and ambition to keep paddling.