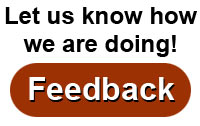 Canoecopia is presented by
Rutabaga Paddlesports
Location
Alliant Energy Center
1919 Alliant Energy Way
Madison, Wisconsin
Show Hours
Friday: 4 PM to 9 PM
Saturday: 9 AM to 6 PM
Sunday: 10 AM to 5 PM
Advance Tickets
1-Day: $13.00
3-Day: $26.00
Ages 17 and under are FREE
Day of Event Tickets
1-Day: $15.00
3-Day: $30.00
Ages 17 and under are FREE
Cash or check only
Parking Fees
1-Day: $7.00
3-Day: $19.50
Cash only, fees collected by Alliant Energy Center

Request a Show Guide

Theadventurer.ca


Magnetawan, Ontario's Jim Baird is a writer, photographer, and filmmaker who grew up exploring the Crown Land east of Bancroft, Ontario alongside his brother Ted.

He turned the confidence he built from spending time in the outdoors at a young age into a passion for wilderness travel in Canada's North. Jim is an avid whitewater canoeist, trekker, bushcrafter and all-around outdoorsman who has several impressive expeditionary trips to his credit. Jim has backpacked 100miles through the Canadian Rockies and he's also the first person on record to complete a self-propelled trek across the northern Ungava Peninsula in winter - a 36 day Arctic trip he completed with only the company of his dog, Buck. Jim and Buck have also crossed Baffin Island in winter and Jim has canoed from Schedferville, Quebec to Hopedale, Labrador on a 33-day trip via four rivers including the Adlatok. Other northern routes he's canoed include rivers such as the East Natashquan, Moisie, Kesagami, Mountain, Nahanni, Porcupine (Saskatchewan), Hess and Stewart, Upper and Lower Stikine, and the Kuujjua which lies further north than the entire state of Alaska. He's also ventured into the depths of the Amazon Jungle where he trekked and rafted extensively.

The accumulation of skills he gained from his multiple adventures helped him and his brother Ted win season 4 of the self-shot survival TV series 'Alone' on History Channel where the brothers survived on northern Vancouver Island for 75 days through the late fall and winter. This long stint capped off a total of five months that Jim spent camping and traveling in remote wilderness areas in just 2016. Jim's also appeared on The Discovery Channel and contributes to Field & Stream, Outdoor Canada, Explore, and Men's Journal magazines, in addition to the multi-platform media brand BeAlive. Aside from adventuring, Jim's also worked as a mineral prospector and with a mapmaking company.


Canoe trips can often take you through some of the best fishing waters available. Jim will share tips and specifics you need to know to catch multiple species of fish while out on a canoe trip. This includes easy hacks for catching deep-dwelling fish from a canoe, specialized rod types, reels, tackle, and organization systems. He'll cover where to target fish in rivers, and how to clean, prepare and cook your catch with both modern and primitive methods.

The Hess is considered to be the most challenging whitewater river in Canada's Yukon Territory. In July 2019, Jim headed out alone on a canoe trip down the Hess and Stewart Rivers. After a floatplane flight and a long bushwhack portage, he encountered numerous rapids and epic scenery. He caught fish and cooked them over open fires under the midnight sun, faced grizzly bears, and traveled through a smoldering, just-extinguished forest fire. Hear Jim share the adventurous story of the trip in an exciting and humorous way, in addition to some of the skills and gear he used to plan and complete this epic canoe trip. Jim self-documented this adventure and edited it into the popular YouTube film series "14-Days Solo Camping in the Yukon Wilderness".

Multi-day canoe trips require a multitude of outdoor skills that go well beyond paddling. It's best when a good assortment of wilderness navigation, camping, woodsmanship, and even last-ditch survival skills come along on the adventure too. Jim will share some of the tried-and-true skills he's used and learned during his accumulated years of bush time. These techniques will open more doors and possibilities for both the multi-week wilderness tripper and weekend-warrior alike. These will include primitive navigational skills, map and compass knowledge, GPS, and smartphone apps. Jim will also cover what to do in a worst-case scenario: how to signal a plane, make fire and shelter in the rain, and how to assemble the ultimate survival kit before heading out. Wilderness skills you can use regularly include: ways to cook fish over the fire without a frying pan, gear tips for season-specific paddling, and things to keep in mind while planning that dream canoe trip.