Canoecopia is presented by

Presenting Sponsor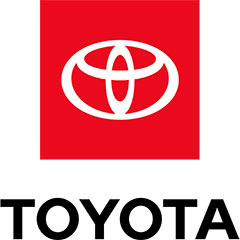 ---
Location
Alliant Energy Center
1919 Alliant Energy Way
Madison, Wisconsin
Show Hours
Friday: 3 PM to 8 PM
Saturday: 9 AM to 6 PM
Sunday: 10 AM to 4 PM
Tickets
1-Day: $15.00
3-Day: $30.00
Ages 17 and under are FREE
Cash or check only for tickets purchased at the event
Virtual Tickets
Virtual: $15.00
Access for 90 days
Parking Fees
1-Day: $8.00
Cash or credit, fees collected by Alliant Energy Center
Feedback

| | | |
| --- | --- | --- |
| twoweeksinahammock.com/ | | Vince and Stacie Sadowski have a combined three decades of experience with backcountry camping, backpacking, canoeing, and kayaking. Vince is a DIY gear enthusiast, seasoned outdoorsman, and navigator. Stacie is an outdoor writer, naturalist, and a Leave No Trace Certified Trainer. Annually, they hammock camp on several extended trips, traveling by boots and boats. They are co-creators of Two Weeks in a Hammock, an educational initiative to inspire regular folks to get out into nature. As two middle-aged people with average fitness levels and more time than money, they model an active lifestyle of adventure. |
Curious about how to get started hammock camping? This presentation will review the basics: the advantages and disadvantages to hammocks, equipment that you can buy or make, safety tips, and Leave No Trace principles. Either for use as a primary shelter, or just an occasional add-on, hammock camping will expand your fun and comfort outdoors. Avoid common mistakes and misconceptions about hammocks. Learn about different hammock styles, sleeping positions, and yes - even sleeping with two people or pets! From choosing your trees to choosing your straps, elevate your perspective and try something new.
The Fox River in Michigan's Upper Peninsula blends into the Manistique River over an 80 mile course south to Lake Michigan. Follow a group of friends on a week-long misadventure that included first-time kayak camper Stacie in 2015. Her then-fiancé Vince thought it would be an easy and fun trip. From the tag alder covered narrow headwaters to the wide and slow dam pond outside of Manistique; hear about the self inflicted dangers, strainers at every turn, portages galore, foul weather, bad advice, and gear fails that made for a story to laugh about...later. Full of valuable tips, location information, and kayak camping lessons learned the hard way, make the wise choice of benefitting from other's mistakes!
What does it take to get out and have adventures when you are past 50 years old? This beginner's presentation will answer all of your questions, or at least get you thinking! From safety and comfort to Leave No Trace, Vince and Stacie will share their simple approach to getting started and get you ready for fun. With the proven health and wellness benefits of outdoor recreation, don't miss out. Starting with day hikes and paddles, up to planning overnight excursions, you will be equipped with a practical can-do philosophy for gaining experience and confidence outdoors. Also included will be tips for encouraging your non-adventurous partner to join you on your journeys.
North Manitou Island in the Sleeping Bear Dunes National Lakeshore is a backcountry paradise. This federally designated wilderness area creates a unique opportunity for remote island camping. Eleven miles from the Michigan mainland in northern Lake Michigan, it is accessible by ferry, private boat, and sea kayak. The island history, geography, and isolation have made this a popular destination. Plan your trip: how to get there, what to expect, rules, and safety. Let Vince and Stacie introduce you to the Spirit of the Manitou that captures the heart of visitors and makes them yearn to return.