Canoecopia is presented by

Presenting Sponsor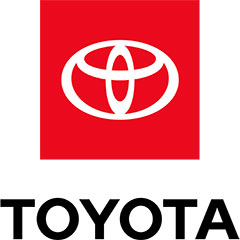 ---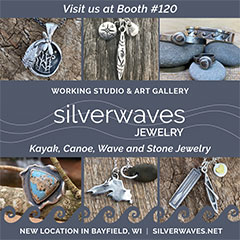 Location
Alliant Energy Center
1919 Alliant Energy Way
Madison, Wisconsin
Show Hours
Friday: 3 PM to 8 PM
Saturday: 9 AM to 6 PM
Sunday: 10 AM to 4 PM
Tickets
1-Day: $15.00
3-Day: $30.00
Ages 17 and under are FREE
Cash or check only for tickets purchased at the event
Virtual Tickets
Virtual: $15.00
Access for 90 days
Parking Fees
1-Day: $8.00
Cash or credit, fees collected by Alliant Energy Center
Feedback


misssissippispeedrecord.com


Scott Miller is a Registered Nurse from south Minneapolis, Minnesota. In 2005 he paddled from Minneapolis to Hudson Bay, re-tracing the route taken by Eric Sevareid as recounted in Sevareid's book "Canoeing with the Cree". In 2021 he led a team of four in an attempt to set the Guinness World Record for fastest canoe trip down the Mississippi River. Along with Todd Foster he is the founder of the "Mississippi River Paddling Weekend" which includes five paddling events taking place June 10-12, 2022 on the Mississippi River in Minnesota. Four races: the Mississippi River 140 Canoe and Kayak Race (aka the MR 140) as well as the MR 48, MR 25 and MR 10, and a 7.5 mile recreational tour. His world record attempt was chronicled on the Mississippi Speed Record Facebook page and at mississippispeedrecord.com and information about his races can be found at twopaddles.org and on the Two Paddles Facebook page.

He is married and lives with his wife Heidi and cats Tuxie and Cirrus just a few blocks from the Mississippi River.

In May of 2021 Scott Miller led a team of four men on an epic journey down the Mississippi River. A rival team broke the previous record just two weeks before his team launched. In this presentation Scott will tell you the story of his team's attempt.

With one person sleeping in the canoe while the other three paddled, the team kept the boat moving 24/7. The team began at the tiny headwaters stream at Lake Itasca, crossed massive lakes, and portaged around 14 dams over the first 500 miles. After recovering from an unplanned swim they were 4 hours behind world record pace as they portaged next to skyscrapers through downtown Minneapolis.

From there the team navigated through 26 locks. A piece of rebar sliced through their Kevlar and they fell further behind. After a tactical change in Iowa they started gaining back time and arrived in St. Louis neck and neck with world record pace. There they made a dramatic decision to run the notorious Chain of Rocks rapids.

The river doubled in size as the Ohio added to its flow. The last 1,000 miles of the river flow freely through the center of what some call the largest wilderness in the lower 48 - albeit a wilderness pierced by dangerous, hulking industrial barges laden with commodities.

The team opened up a lead of seven hours over world record pace before making it to the outskirts of New Orleans and experiencing an abrupt and harrowing end to their trip.

Scott will also discuss the merits of the Mississippi River as an extraordinary place to paddle. The first 500 miles of the river are part of the state of Minnesota's water trail program and have dedicated maps and campsites. Scott will discuss the attractions, challenges, and resources available for every section of our nation's most famous waterway.


In 2020, Scott Miller participated in two ultra-distance canoe and kayak races, one 340 long (the Missouri River 340) and the other 650 miles long (the Great Alabama 650). He loved these races so much he and his friend are organizing a new 140 mile race next June, on the Mississippi River in Minnesota (the Mississippi River 140 Canoe and Kayak Race). Come hear a little about these races in general, and Scott's experiences in particular. Scott will tell stories, show videos and pictures and answer questions.

One of Scott's favorite things about these races is how counter-intuitively accessible they are. You need to do some physical training and have some paddling skills, but just as important, or more, is having the right attitude, commitment, problem solving skills, preparation, and teamwork/support crew. You don't need to paddle a high-end racing boat -participants paddle a wide range of watercraft, including pedal-craft, surf skis, canoes, kayaks and more. Advantages that may exist due to age, gender or raw athletic talent tend to disappear in longer races. Finally, though some racers will choose to try and win the race or their division, many people's goal is just to finish the race before the cut-off time - a tremendous accomplishment in races where many never make it past the first checkpoint.

Scott will talk about the thrill of being transported away from everyday life and into the all-absorbing world of the river and race, for days on end and through the challenges of extreme exhaustion, hunger, thirst, heat, cold, darkness and pain. He will tell of sunsets, moon rises, rapids, alligators, fog, hallucinations and dolphins. Come and get a peek into the strange, magical, accessible, camaraderie-filled world of ultra-distance paddle racing!

For more information about the new 140 mile race and other shorter races and events taking place June 10-12, go to www.twopaddles.org.