Canoecopia is presented by

Presenting Sponsor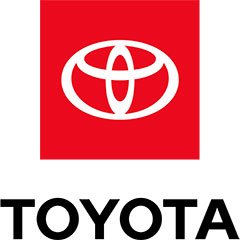 ---
Location
Alliant Energy Center
1919 Alliant Energy Way
Madison, Wisconsin
Show Hours
Friday: 3 PM to 8 PM
Saturday: 9 AM to 6 PM
Sunday: 10 AM to 4 PM
Tickets
1-Day: $15.00
3-Day: $30.00
Ages 17 and under are FREE
Cash or check only for tickets purchased at the event
Parking Fees
1-Day: $8.00
Cash or credit, fees collected by Alliant Energy Center
Feedback

| | | |
| --- | --- | --- |
| robkesselring.com | | Rob Kesselring is a veteran of 35 arctic canoe expeditions, 109 BWCAW-Quetico trips, and he has paddled over 150 rivers worldwide. A wilderness guide in the Boundary Waters, Big Bend, and Gates of the Arctic National Parks. He is the author of three books: Merlyn Carter Bush Pilot, River Stories, and Daughter Father Canoe. Rob has spoken many times at Canoe Expos in the United States and Canada. He typically spends over 250 nights a year camping worldwide - his mantra: never half-way. |
Rob Kesselring
Canoecopia participants from years past always ask Rob Kesselring for an entire session of his tales of adventure and misadventure. Your time has come. Come listen to this storyteller share some goose-bump inducing tales from his lifetime of paddling the world. Grizzly Bear charges, Hippos, Starvation, Broken bones, Elephants, Floods, Pins, Tipovers, Whirlpools, Bullet dodging, all true and all spun with enthusiasm and panache. If you have joined Rob on a guided trip you have heard some of these stories around a campfire. The only thing missing this time will be the campfire.


Rob Kesselring
The Noatak River is the largest pristine watershed left in the United States. In 2021, Kesselring completed his seventh paddle down the Noatak. He knows this portage-free, 450-mile river from its headwaters to the Arctic Ocean. He also knows two of the Noatak tributaries, the Kugururok and Kelly. Come see a river in all its moods and hear grizzly stories, 25 bears in one summer alone! The Noatak: beyond belief but within your reach.

Rob Kesselring
Fresh and revised for 2023 Canoecopia. an entertaining, information-packed session from one of the most experienced canoe guides in North America. Canoe camping tips and secrets gleaned from decades of wilderness river travels in Canada, Alaska, Africa, the Boundary Waters, and the desert Southwest. Planning, packing, canoe choice, paddling techniques, gear, safety, navigation, cooking, campsite selection, weather, bears, essential knots, group dynamics, and even some stuff you don't know you don't know.