Canoecopia is presented by

Presenting Sponsor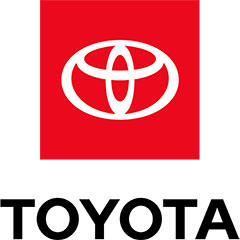 ---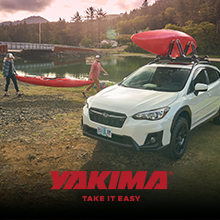 Location
Alliant Energy Center
1919 Alliant Energy Way
Madison, Wisconsin
Show Hours
Friday: 3 PM to 8 PM
Saturday: 9 AM to 6 PM
Sunday: 10 AM to 4 PM
Tickets
1-Day: $15.00
3-Day: $30.00
Ages 17 and under are FREE
Cash or check only for tickets purchased at the event
Parking Fees
1-Day: $8.00
Cash or credit, fees collected by Alliant Energy Center
Feedback


justAroundThePointe.Com


Traci Lynn Martin is an accomplished endurance paddler and author, who has competed in numerous paddling races throughout the Midwest and has taken first place in women's solo in well known paddling events such as the Missouri River 340 (2011 & 2013) as well as many other regional races. In 2017 she attempted to become the first person to circumnavigate the Saint Lawrence Seaway in less than one calendar year, and while she did not make that specific goal, she was able to paddle her boat onto all five of the Great Lakes and became the first person in history to circumnavigate Lakes Michigan, Superior & Huron in a surf ski, paddling 3,592 miles in ten months. Traci's passion is to inspire All Individuals who struggle everyday with a chronic health condition, chronic pain, or disability to never give up on their dreams and never give up on living their lives to the fullest. Traci's paddling accomplishment and message was featured in many newspapers and magazines, including ESPN. In 2021, she set a new Mississippi River Speed Record for a solo female and was nicknamed the Mississippi Mermaid by many newspapers and local TV news stations.

In 2022, Traci spent 7 months living and exploring Alaska - during that time she spent 2 days paddling with Freya Hoffmeister along Point Barrow in Utqiagvik; and in 2023 she will be paddling the old 1897 Alaska Exploration Company Gold-rush Route, which includes the Inside Passage and the Yukon River. You can learn more about her upcoming expeditions on her public Facebook Group called Just Around The Pointe. To learn more about her 2017 Great Lakes Expedition, she has a website called https://justaroundthepointe.com and you can follow her on Twitter @StellarTourD4ce.


bookmark
Traci Lynn Martin, Marv Kuziel, Bill Noble
Join Traci Lynn Martin, a Neonatal ICU nurse, and an avid endurance kayaker, who struggles with Rheumatoid Arthritis & Scleroderma, - as she recaps her 2017 ten month Great Lakes Expedition, her 2021 Mississippi River Expedition, and her time spent in Alaska in 2022.
Her message is to inspire individuals who struggle with a chronic health condition or chronic pain to never give up on their own life.

In 2017 (March - December) she took her love of kayaking to the Great Lakes and became the first person in known history to circumnavigate by kayak the the three largest Great Lakes in less than one year - Lakes Michigan, Superior, and Huron (including the North Channel and Georgian Bay). She was able to continue kayaking on into December of that year and paddled her kayak onto both Lake Erie and Lake Ontario. With the one exception of walking her kayak around Niagara Falls, this entire 10 month long expedition was exclusively paddled and covered 3,592 miles of shoreline.

May of 2021, just days after her new diagnosis of Scleroderma, and with the names of individuals from around the world who also struggle with chronic pain and chronic health conditions on her kayak, she set off down the Mighty Mississippi River to set a new Guinness Speed Record for the fastest decent of the entire Mississippi River by a solo female, which she did in 55 days, 8 hours, and 17 minutes.

In 2022 she spent 7 months living in Alaska, exploring the landscape as well as kayaking on Prince William Sound and on the Arctic Ocean - during that time, she also spent 2 days paddling with Freya Hoffmeister along Point Barrow in Utqiagvik.
In May of 2023 she will be taking off on another noteworthy paddling expedition called POINTES NORTH - this will be a 2 year kayaking expedition that will retrace the old 1897 Alaska Exploration Company Gold-rush Route.
This presentation will included images from both of her kayaking expeditions, well as inspirational commentary to never give up on your own dreams.

This presentation is one of HOPE and MOTIVATION.
bookmark