Canoecopia is presented by

Presenting Sponsor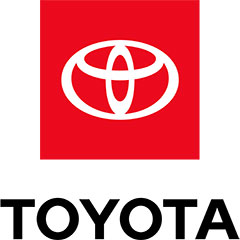 ---
Location
Alliant Energy Center
1919 Alliant Energy Way
Madison, Wisconsin
Show Hours
Friday: 3 PM to 8 PM
Saturday: 9 AM to 6 PM
Sunday: 10 AM to 4 PM
Tickets
1-Day: $15.00
3-Day: $30.00
Ages 17 and under are FREE
Cash or check only for tickets purchased at the event
Parking Fees
1-Day: $8.00
Cash or credit, fees collected by Alliant Energy Center
Feedback


milespaddled.com


Water-lover and river-enthusiast, Timothy's been paddling around Wisconsin and its neighboring states since 2008. Always eager to explore the obscure, he's got a lot of wanderlust for secret places and memorable escapes (well, some - at least one a year - he'd just as soon forget). Nicknamed "the Fanatic" by his friends, even in the depths of winter you'll find Timothy bundled up but still on the water wherever it's only partly frozen.

Timothy first got into paddling to impress a girl, and it's been a love affair since (the paddling part at least). When he is reluctantly landlocked, Timothy typically pores over maps planning out his next trip, whether that's next weekend or next year. Originally from suburban New Jersey (exit 159), he has gladly made Madison his home and become a Packers fan for two decades now.

Since 2010, Timothy has proudly been part of the voice and verve of the popular website, MilesPaddled.com, and in 2016 his first paddling guidebook was published, a manifesto for mini and macro adventures alike on many of the creeks and rivers we drive over to get to more popular waterways. He is currently scribbling his next guidebook, about the Driftless Area.

Timothy Bauer
Hidden in the middle of the Upper Midwest lies an ancient area that is home to rare species, Native American effigy mounds, sinkholes, caves, cliffs, and natural spring waterfalls. Bigger than Vermont and New Hampshire combined, it's called the Driftless Area and is the hilly exception to the otherwise glaciated rule of relative flat. It also comprises some of the most breathtaking paddling trips in the country, including the Mississippi River, which acts as a spine connecting Minnesota, Wisconsin, Iowa, and Illinois. Come join Timothy Bauer, self-confessed Driftless advocate and local author, to learn of the area's unique charisma and myriad charms.
Timothy Bauer
Ever paddle down to a bridge and realize that you left your form of transportation at a different bridge - or at a wholly different river? Ever leave your boat at a bridge, run the shuttle, and discover that someone had stolen your boat in the meantime? Yeah, us neither. But ask Timothy, and that's another whole story - several stories, actually. If tragedy plus time equals comedy, come be regaled by a smorgasbord of schadenfreude as Timothy shares his "pro" tips on what NOT to do while paddling in equal parts amusing and bemusing. Whether you laugh or cry, you'll probably wonder why - or how - he still loves paddling as much as he does, let alone to have written a book about it and be working on another one.