Canoecopia is presented by

Presenting Sponsor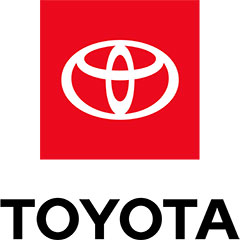 ---
Location
Alliant Energy Center
1919 Alliant Energy Way
Madison, Wisconsin
Show Hours
Friday: 3 PM to 8 PM
Saturday: 9 AM to 6 PM
Sunday: 10 AM to 4 PM
Tickets
1-Day: $15.00
3-Day: $30.00
Ages 17 and under are FREE
Cash or check only for tickets purchased at the event
Parking Fees
1-Day: $8.00
Cash or credit, fees collected by Alliant Energy Center
Feedback


umingmaqpaddleshop.com


Matt Magolan has been paddling canoes and kayaks in earnest for over 30 years. He currently owns Umingmaq Paddle Touring Center, which has a booth at Canoecopia 2023 offering guided trips and Gram Kajak Greenland paddles. Matt has worked as a professional guide and paddler over many years. He guided canoe trips in Quetico Provincial Wilderness Park when he was in college. Matt has guided sea kayak trips in The Apostle Islands National Seashore, Lake Superior Provincial Park in Ontario, Pukaskwa National Park in Ontario and The Lofoten Islands in Arctic Norway. Matt has completed sea kayak expeditions in Arctic Canada and Alaska.

Matt studied for his Masters of Fine Arts in photography at Utah State University and taught introductory photography classes to undergraduates. Matt has written articles and published photos in Canoe & Kayak and Adventure Kayak Magazines. He has created video documentaries about some of his paddling adventures for Kayak Journal (a video magazine from back in the day) and now for his Youtube channel: Umingmaq Paddle Touring Center. He has presented multimedia talks at Canoecopia and other paddling symposia around North America.

Since the birth of his twin daughters in 2014, he has focused on raising his girls in the paddling lifestyle. Over the last eight years, Matt has spent an overwhelming amount of energy convincing his wife to allow him to plan and execute a series of ever more ambitious family adventures by canoe and kayak.

The most ambitious family trip is yet to come in 2023 when Matt and his family will attempt to paddle the Mackenzie River in the Northwest Territories of Canada, 1100 miles, from Great Slave Lake to the Arctic Ocean: The Beyond the Delta Canoe Expedition.



bookmark
Matthew Magolan
Have you ever wanted to share your paddling adventures, through images and videos captured during the trip, only to find the process intimidating and overwhelming? Learn the basics of sharing your paddling adventures visually with Matt Magolan.

This presentation will give you a head start to creating interesting digital still and/or video images that you can then use to develop presentations in commonly available formats, like PowerPoint & iMovie. Using the information from this presentation; you can tell the story of that incredible paddling trip you took last summer.

Matt will share digital camera options that can create visually striking imagery without being too bulky or easily damaged by the waterborne environment of canoe & kayak trips. There will be tips on how to overcome the challenges of image storage and battery capacity for extended backcountry trips.

Matt will discuss how the composition of both still and moving images can help you capture the imagination of everyone; including your non-paddling friends. Ideas for capturing the video segments required to tell a complete visual story to your audience will be reviewed. Matt will share resources for finding good quality royalty free music and satellite imagery, which can help give your presentations a professional feel.

Finally, there will be a discussion of which software can make the process intuitive and rewarding. Please join Matt on a journey into visually documenting and sharing your paddling adventures.

bookmark