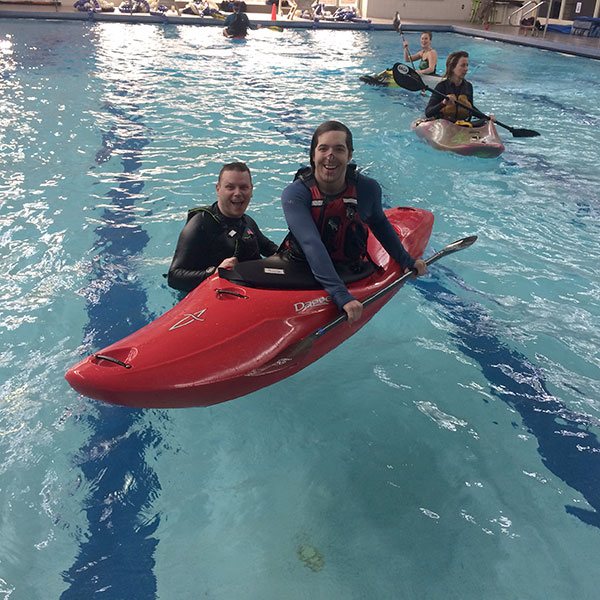 A reliable kayak roll is an important safety skill for both sea kayakers and whitewater kayakers. Students should have previous experience with hip snaps and bracing, and performing a wet exit with a spray skirt on.
Anyone can learn how to roll, although everyone has a different learning curve. Some may learn a roll in their first class; others may take more time and practice. Rolling a kayak is all about correct technique, and requires more flexibility and agility than strength. Rutabaga's instructors will adapt to your needs – we'll demonstrate alternative techniques and teach a number of take-away exercises and drills for self-practice so you can continue learning and honing your technique on your own.
Join us in the warmth of a local indoor pool and learn the elements of the kayak roll in with 1 on 1 instruction!