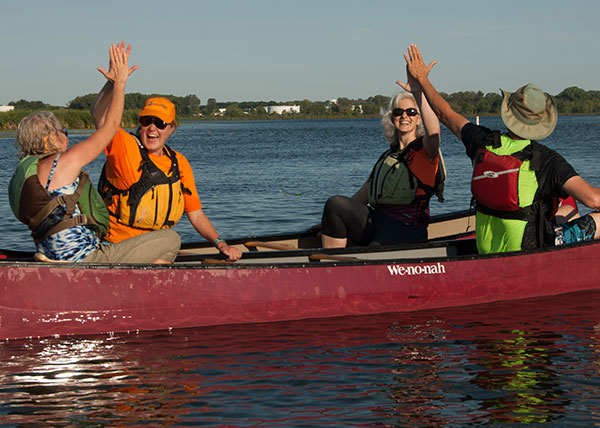 You'd be hard pressed to find better canoeing than we have here in the upper Midwest. Lakes and rivers, both large and small, fill our maps with endless possibilities for day trips or lengthy adventures.
Whatever your goals, safe and pleasurable canoeing requires some skill and knowledge. Sure, trial and error might take you where you want to go, but with a little bit of instruction you can develop a foundation of skills making your paddling more fun and rewarding. Join us for a class and we'll help start you in a sport that can provide a lifetime of enjoyment.
As you develop as a paddler, it's amazing what a little more instruction can do to improve your efficiency, help you learn new tricks to negotiate tight spots, or just improve communication with your paddling partner.
Private lessons are a great way to begin your paddling journey or to add to your exsiting skill set. We can do brush-up lessons, help you refine a skill, or start at the beginning. We'll make it work for you; it's your time.
For more information on setting up your private instruction, go to the
Private Lessons
page.