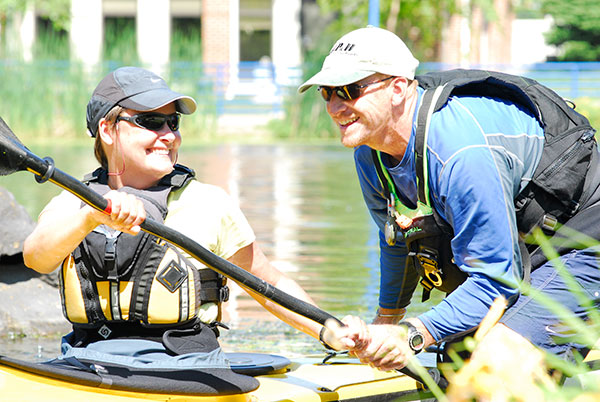 **IMPORTANT ANNOUNCEMENT**
Due to low staffing, we are indefinitely suspending private lesson scheduling this summer.
An individualized lesson is a great way to begin your paddling journey or add to your existing skill set! Rutabaga can offer brush-up lessons, help you refine a skill, or start at the beginning. We'll make it work for you!
Please note that scheduling a private lesson takes at least one week. Most of the instructors who work with Rutabaga are independent contractors, so it's a matter of finding a time that works for both them and for you. Thank you for your patience!
Rutabaga offers lessons 7 days a week, based on instructor availability. Lessons start at 2 hours for most students and lesson types. If you wish to learn more specialized skills, we may recommend a longer lesson.
Adult Rates
1 Person - $150 for the first 2 hours
2-5 People - Additional $50/person for the first 2 hours
The private lesson fee includes use of Rutabaga's boats, paddles, and lifejackets. If you have your own equipment, please bring it so that you can gain confidence in the same gear that you'll be using long-term.
Request Private Lesson
Each person attending Rutabaga classes must read and sign the Waiver of Liability form and the Student Health Info form. Please download each form for each participant and bring the signed documents with you when you come to class. Thanks!

Student Equipment List

Student Health Info

Liability Waiver