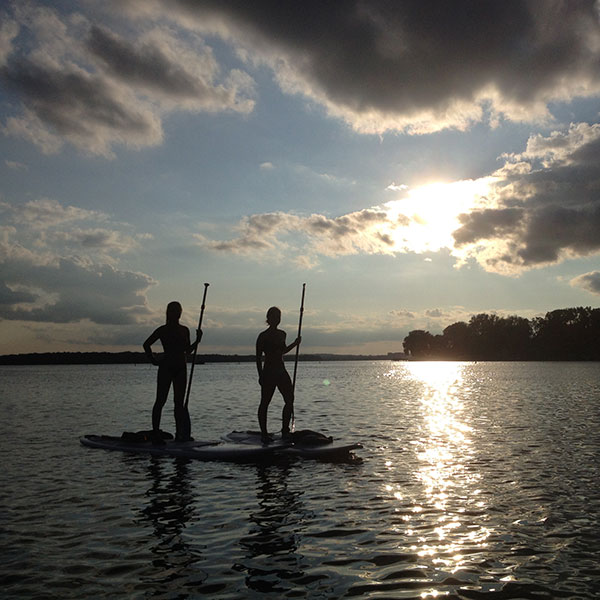 Stand-Up Paddling is the wave of the future, literally! It is perfect for catching those waves you find on inland lakes, whether from boats or the wind, cruising down some rivers, and getting the ultimate core workout. Come check out this exciting sport with our trained staff.
Private lessons are a great way to begin your paddling journey or to add to your existing skill set. We can do brush-up lessons, help you refine a skill, or start at the beginning. We'll make it work for you based on where you are at.
For more information on setting up your private instruction, go to the
Private Lessons
page.