Join us for a class, camp, or trip to explore local waterways and finesse your paddling skills. Rutabaga has been teaching canoe, kayak, and stand-up paddling for over 30 years. We're sure to have an adventure that will be right for you!
At Rutabaga, we believe that having time on the water can be extremely impactful to peoples' overall health and well-being. Our instructors are passionate about helping others get time on the water regardless of background, experience, or ability. Our instructors are highly experienced both as paddlers and educators. Rutabaga instructors have high levels of certification in their areas of paddling expertise. Our class sizes are also small—a typical instructor to student ratio in instruction-based courses is around one instructor to four or five students. This allows plenty of opportunity for individual feedback from experts.
Browse topics above, check out featured classes below, or see our full list of upcoming classes, camps, and events at the Outdoor Adventures Calendar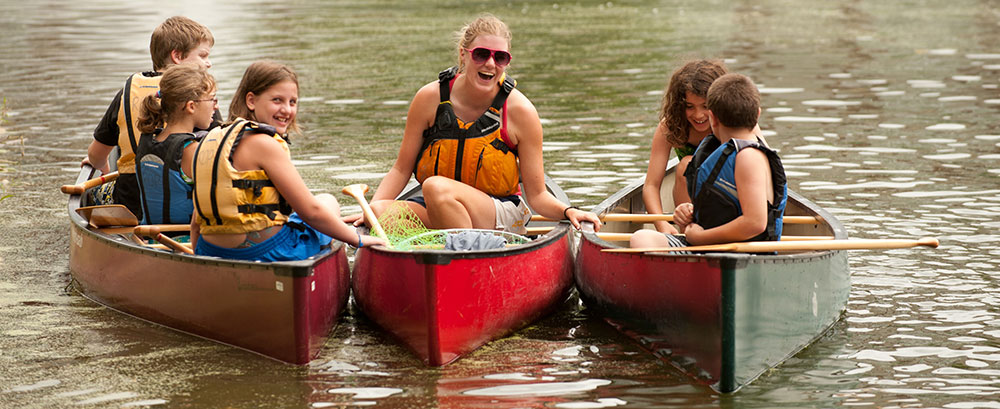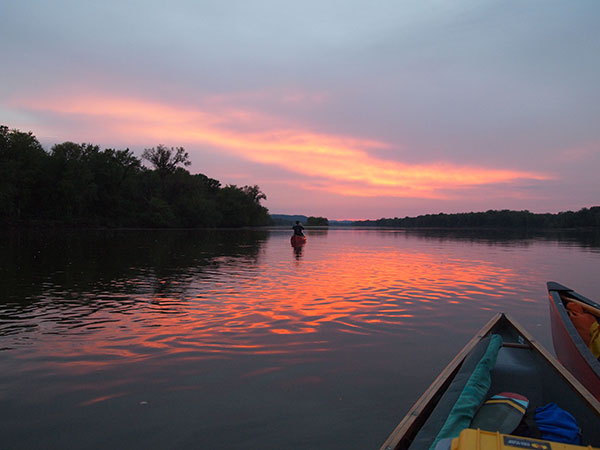 Warmer days will be here before we know it! This series of relaxed 2 hour paddling trips features a rotating cast of locations around the Madison area to explore the natural resource that abounds in Madison...water access. Register now!
Book Now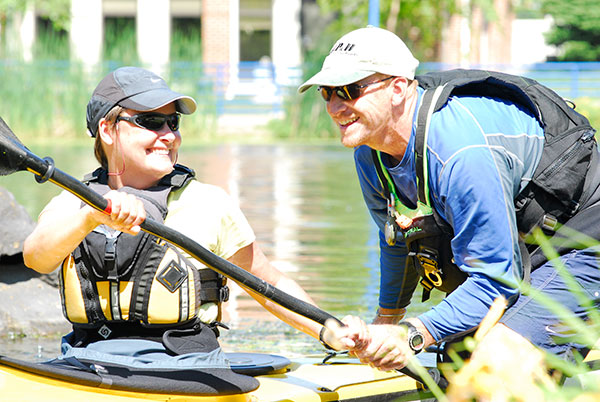 Ready to learn to sea kayak? Get off to a fun and safe start with our six-hour Sea Kayak Basics class. You'll learn wet exits, efficient forward and turning strokes, basic rescues and much more. It all adds up to a day filled with physical activity and learning as you develop skill, build muscles and boost the confidence you need to enjoy protected waters.
Book Now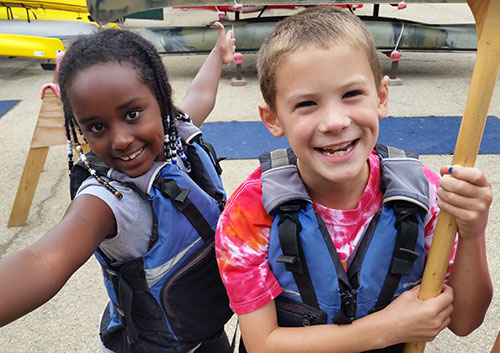 Get set to get wet and have a blast! Whether your child has never picked up a paddle, or is already a paddling veteran there's something for everyone in Rutabaga's summer camp programs. Paddling is a great way for young people to develop self-confidence, independence, awareness, a love of nature, and a sense of accomplishment that comes from meeting a new challenge.
Book Now

July 6th-9th, 2023
Check out our yearly sea kayaking event up in Door County WI! A weekend full of learning and adventure!